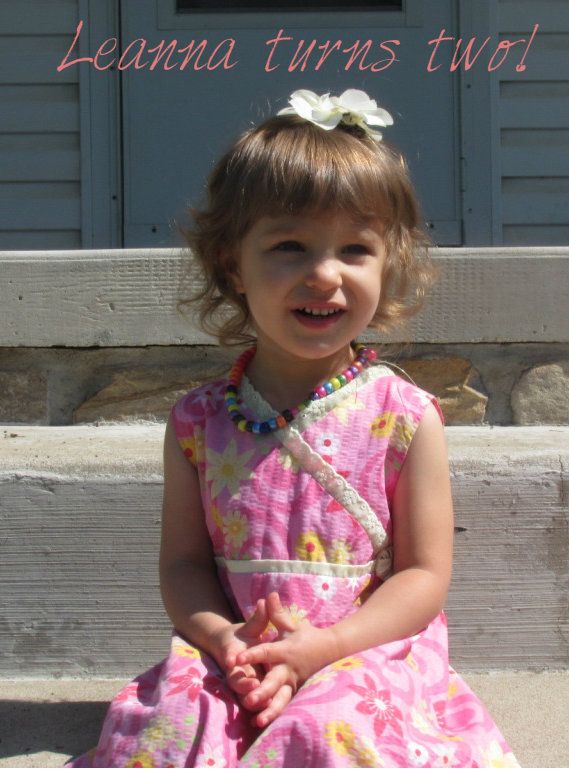 Since May 30th, 2010, my daily dose of 'sweetness' comes from this little girl! Her blue eyes, her soft curls.....gets me every time! :) Joel and I love how expressive she is----she doesn't 'say' much yet as far as words are concerned, but she will have a whole conversation with you just with her facial expressions.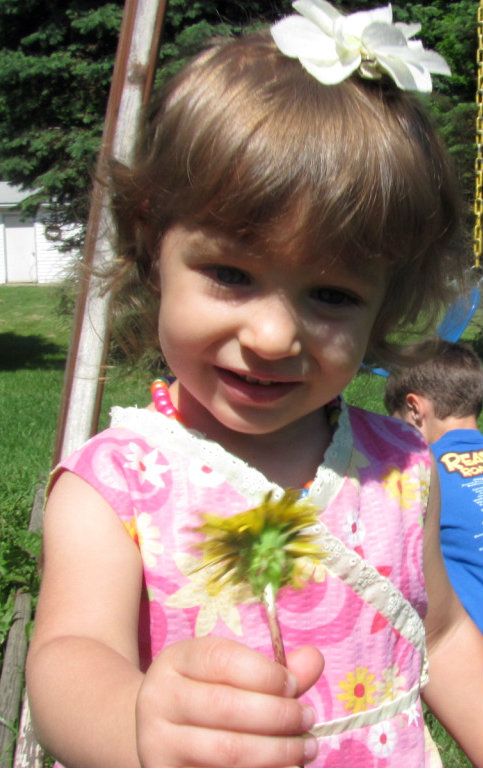 Some of her favorite foods right now are ice cream and any kind of fruit. She loves, love, LOVES babies (dolls OR real), and will sit on the couch next to me loving hers and feeding it and singing to it while I nurse Reagan. She loves water, and will dump cup fulls over her head during bath time.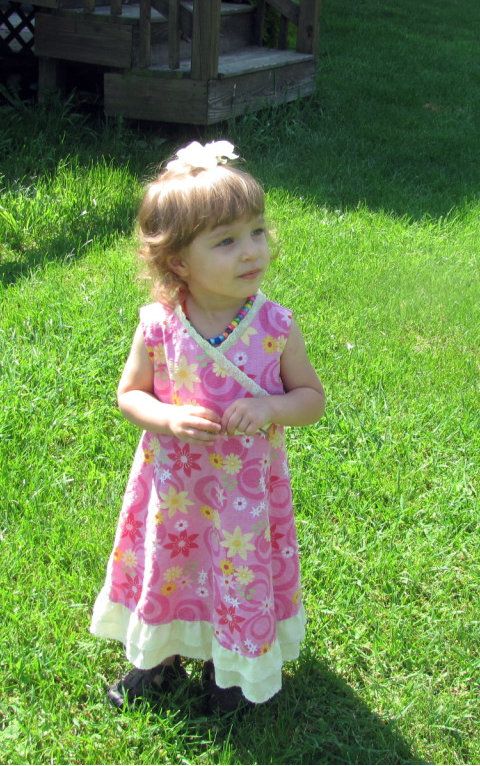 She likes to play outside and have her big brother push her in the swing. She does NOT, however, like most dogs---small or big, mean or nice, they all scare her, and she immediately wants to be picked up when she sees one.
The other day, my sister walked into the room and said "Ta Da!" Leanna immediately threw her arms in the air and said ''Ta da!" :) This is a picture of her doing "Ta Da!"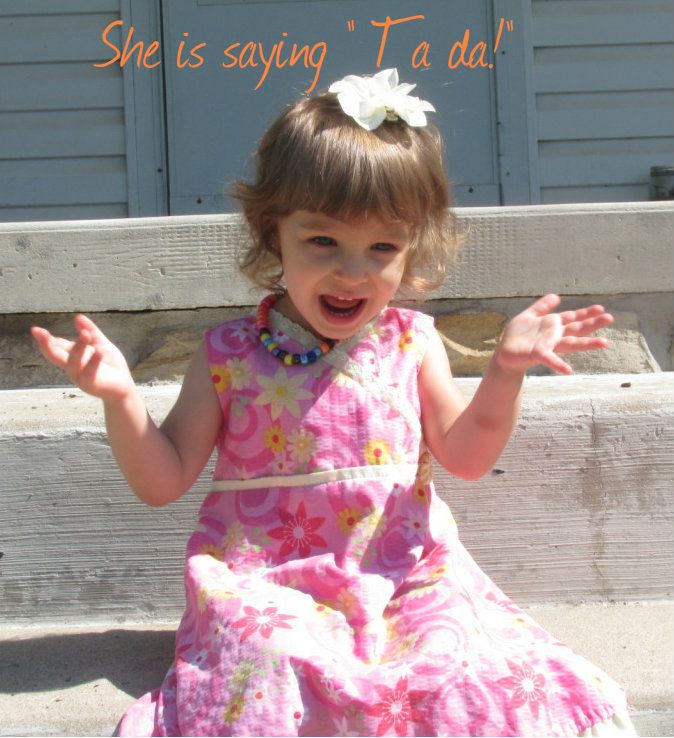 Happy Birthday, Leanna Rose! You have added so much joy to our family!