I have always been a reader. I remember from the time I was fairly young (maybe 6 or 7?), that my favorite thing to do was curl up on the couch for an entire afternoon with a book. I loved to walk into the library and smell that 'old book smell' :)
Well, fast forward twenty years or so, and my love for reading hasn't changed any. Problem is, it's just harder to find time to read as much! There are no more 'entire afternoons' to curl up on a couch with a good book----but my 'want to read' book list is pages long!
Enter my loving husband. (Have I mentioned lately I'm totally in love with that guy? Okay, just checkin';) Anyway, he suggested that maybe a Kindle would help my reading problems. At first I was opposed to the idea. I like the smell of the books too much....the comfort of turning page after page....
But eventually, I started to see the wisdom in this idea. At my fingertips, for less than a pound, I could have ALL the books I was currently reading in one spot. I could download books for free from the library, without ever having to go there in person. I could get books for waaaaay cheaper from Amazon than buying the 'hardback' version. Best yet, if I was sitting in my house and suddenly realized I wanted to start a particular book, 'shazam', there it would be on my Kindle in a matter of seconds. SWEET!! Don't you love the digital age we're living in?
Well, my brand new Kindle arrived about a week ago. I'm not sure what the 'occasion' was for my husband to buy this for me. It's not my birthday. Maybe it's a 'thanks for carrying our baby for nine months' kind of deal. I think, though, it's just because he loves me ;) Either way, I've totally fallen for this Kindle thing in seven days time! I take it with me in the car.....it comes with me to the doctor's waiting room.....a few pages can be read as a child works out some math problems on their own.....the possibilities for grabbing a few minutes of reading time are now endless!!
So.......all of that was simply an intro for you to a really good book I've been wanting to share! There are oodles of books on my Kindle right now, but the one I'm currently devouring is this:
I'd read good reviews on this book, and wondered if it could be 'all that'....but it is! Some wisdom so far...
" The opportunities for growth and refinement abound here---but you have to be willing. you have to open your heart to the tumble. As you deal with your children, deal with yourself always and first."
Have you ever found that to be true? As you scold your children for being childish, unconsiderate and unkind, you find that your heart is harboring feelings of resentment, bitterness and childishness?
Another golden nugget:
"So make sure that before you start rebuking them your own heart is in order. Thank God for the headache. Thank Him for these prime opportunites to teach. Thank Him for the scuffle that your chidren are currently having over who unbuckled who and why. And then, after your own heart has been sorted out, move on to theirs."
How true that is, and how often I have to remind myself of this!
This book has been SO WORTH every minute spent reading it. Hop on over to Amazon and get yourself a copy (Hint: The kindle version is much cheaper ;)
Here's just a few pictures of my OWN Littles I've been training lately :)
Pretty new hair style for my little lady.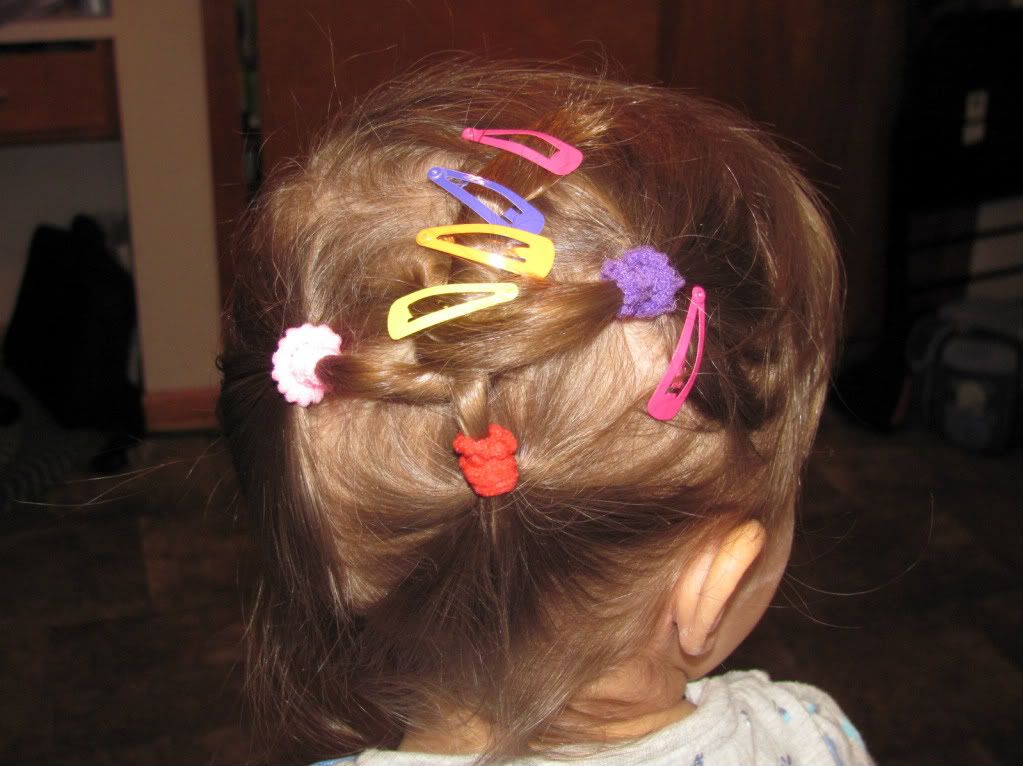 Sweetest three year old I know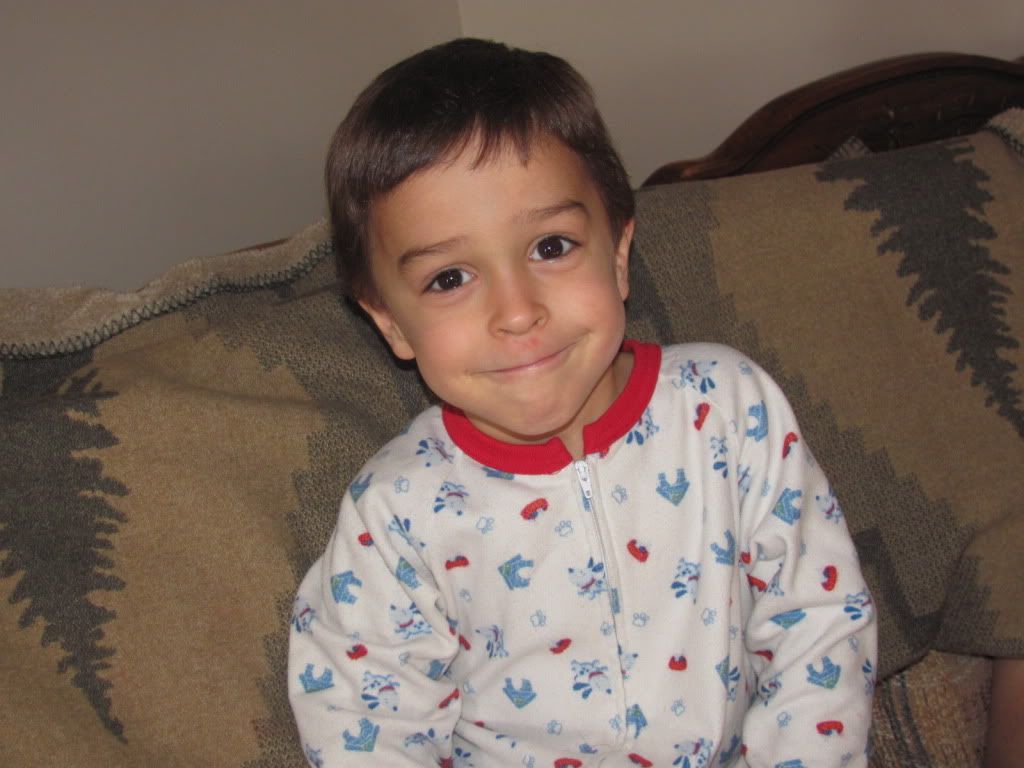 Eli in his typical cowboy attire
Oh...hehe, that's a picture of my cereal :) Either my pregnancy brain is causing me to take pictures of my food, or I'm becoming a 'foody', haha. But all the same, isn't it pretty? ;)