When I was pregnant with Cosette, I was only working part-time, so I had plenty of time to sit around, making blankets for the new baby, reading pregnancy magazines, wondering if I was getting enough folic acid, day-dreaming about what the baby would look like, etc, etc.
Fast forward close to eight years. Here I am again, waiting on another new little one....but not alot of time to sit around and daydream about it :) Sometimes, it even escapes my memory temporarily that I could go into labor at any minute!
I promised you pictures this week....well, it took me all the way until Friday to get some, but get some I did! This is how my four munchkins were keeping me occupied today, and my mind OFF of 'when will the baby come'.....
We found new places and ways to take a rest.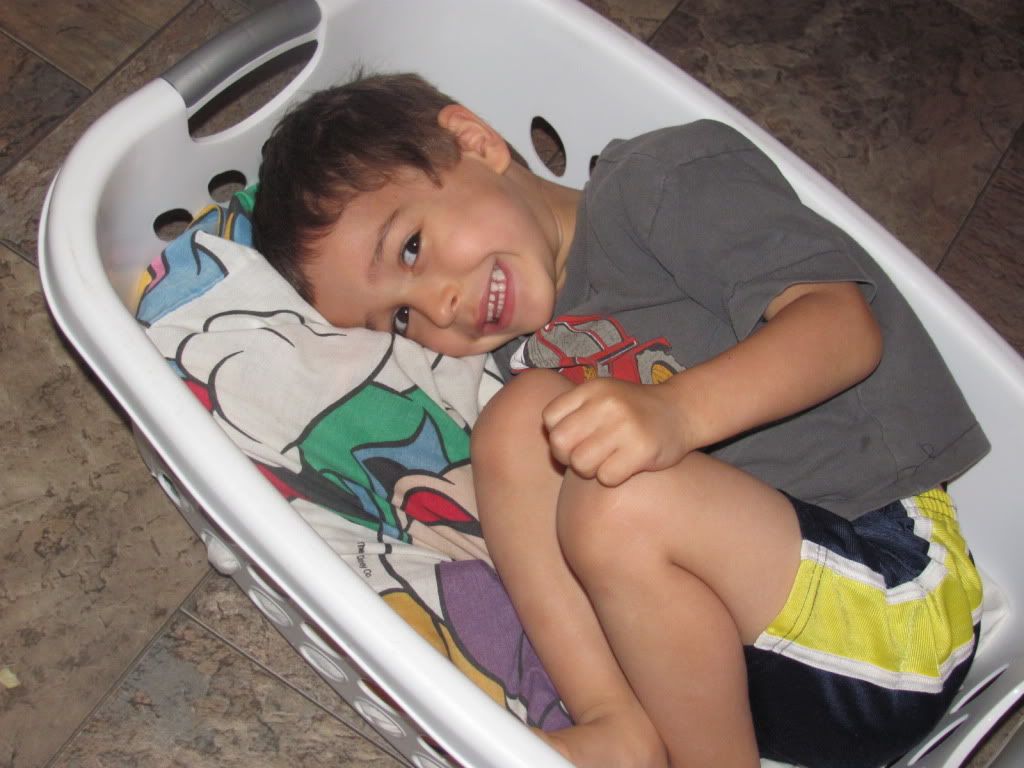 We practiced new tricks. (Don't worry, she didn't actually roll all the way over on the hard floor!)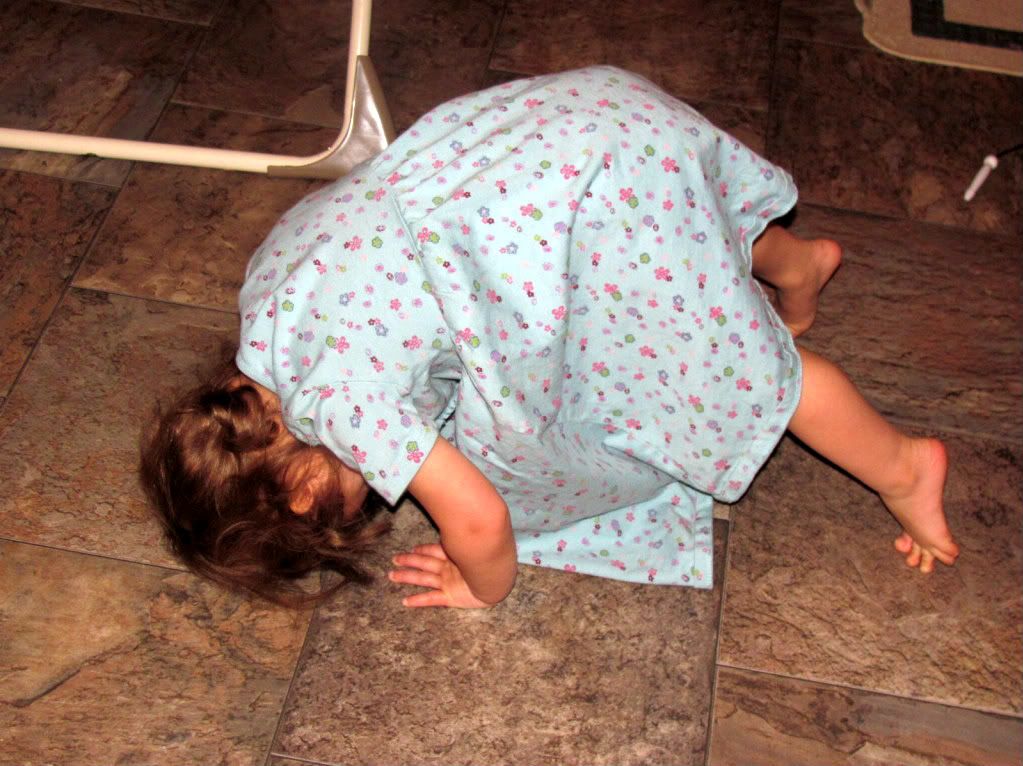 We made awesome lego planes
We curled up in corners and read books. Don't you just love that classic Leanna look? She doesn't yet understand how to 'say cheese', so instead, she opens her mouth wide open like this, haha :)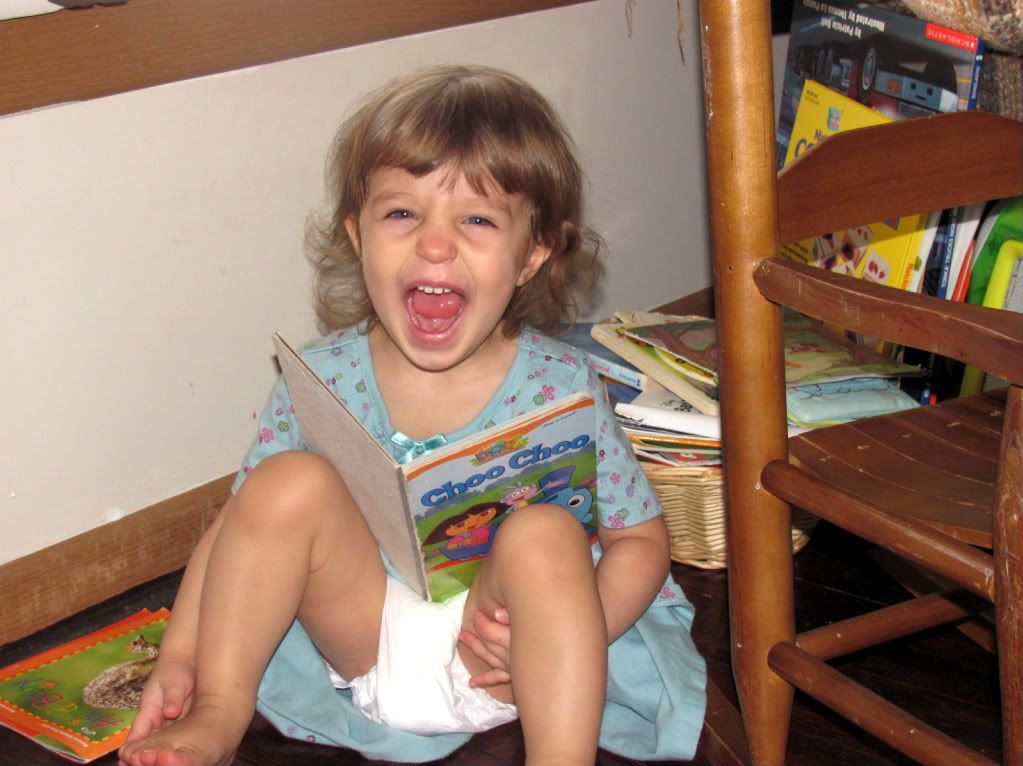 We took TWO long walks around the block and had our first lunch of the season out on the back deck. Beautiful weather for March!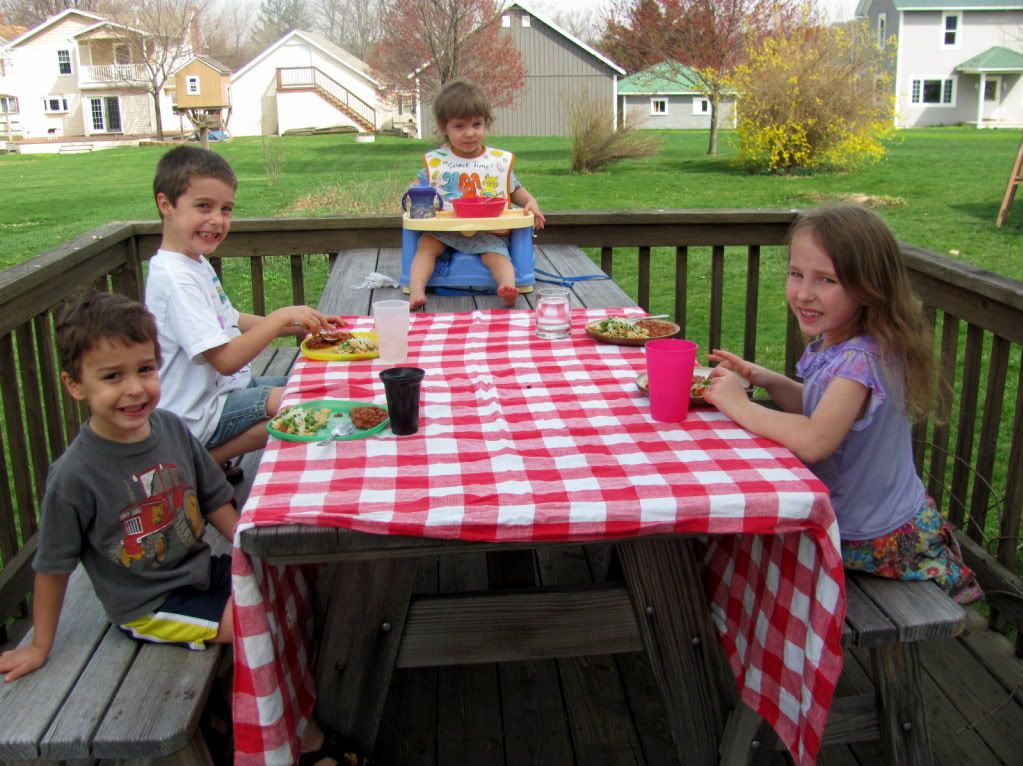 We learned all about abstract art.
And oh yes, what would one of my posts be without a food picture? Friday night dessert......cream cheese filled chocolate chip cookie bars :)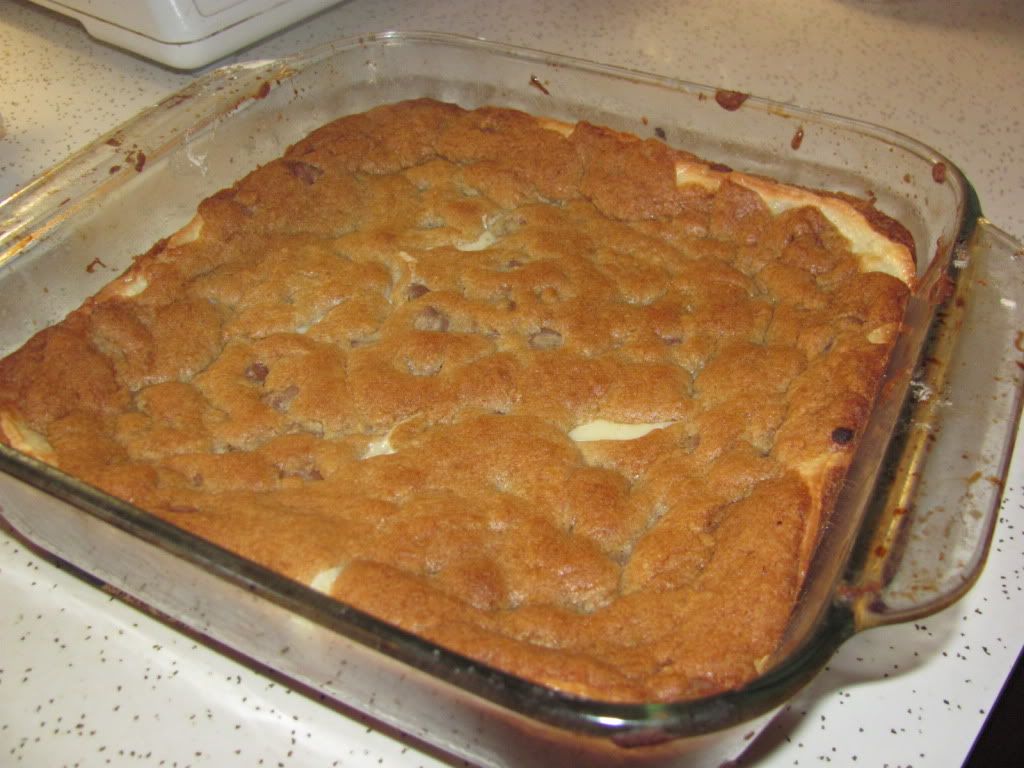 I hope to be updating on here soon about the arrival of our newest member....but no guarantees, he seems quite content where he is for now :) Due date is Monday.....three days and counting!