The morning started out with a fact poster about camels. Cosette is studying the Middle East, you see, and I thought a poster about camels might be a fun project for her to do.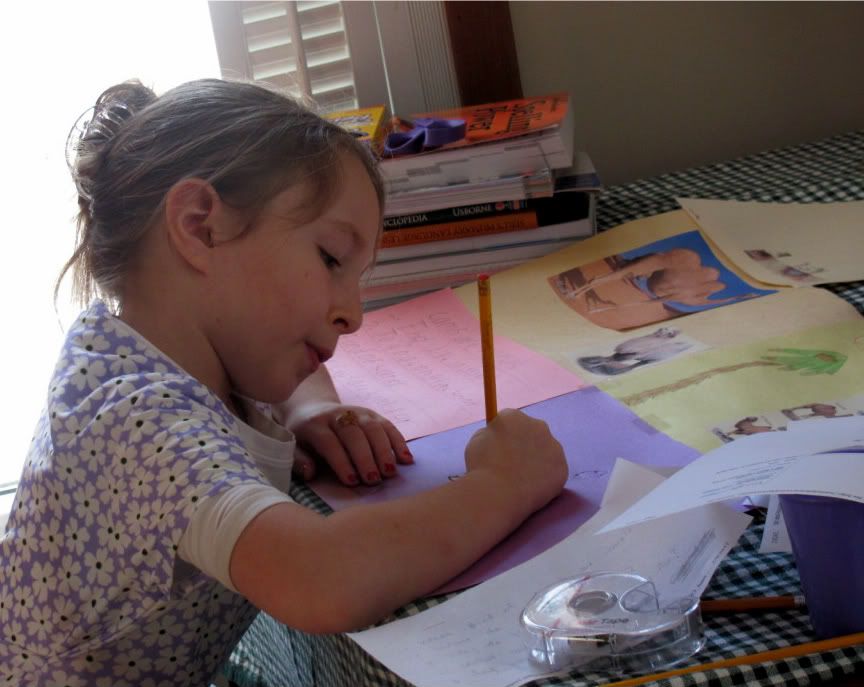 I was right. It fact, she made it look SO fun......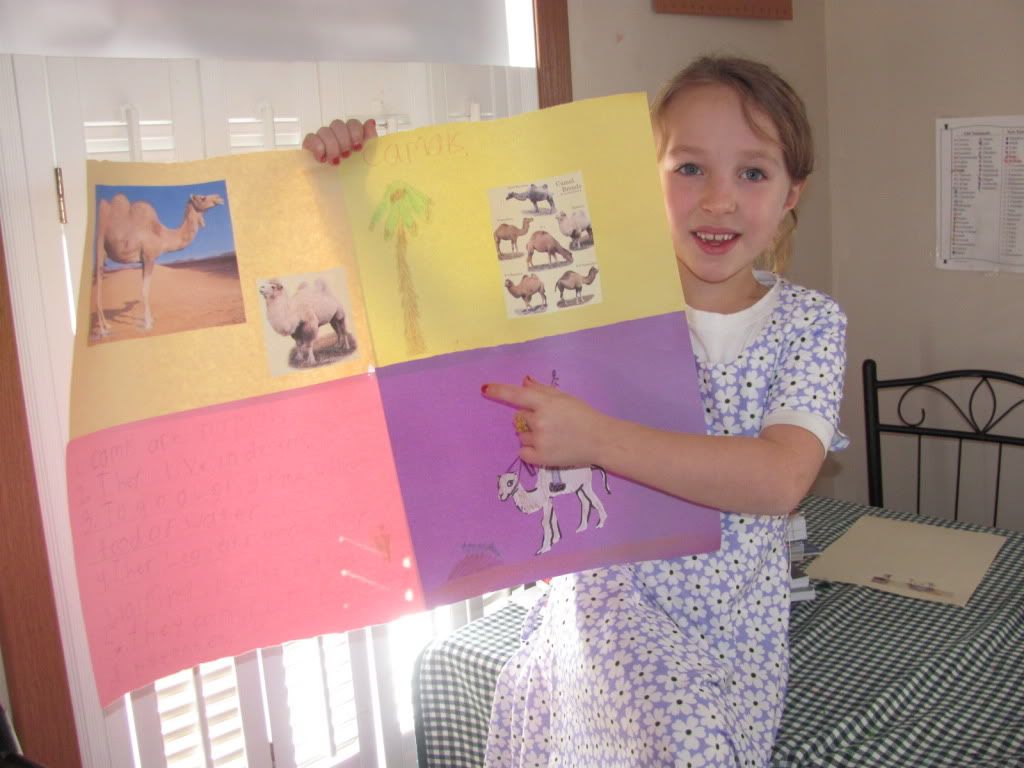 ....that pretty soon she had a little brother begging to make his own poster. Only, he wanted to do one about tigers :)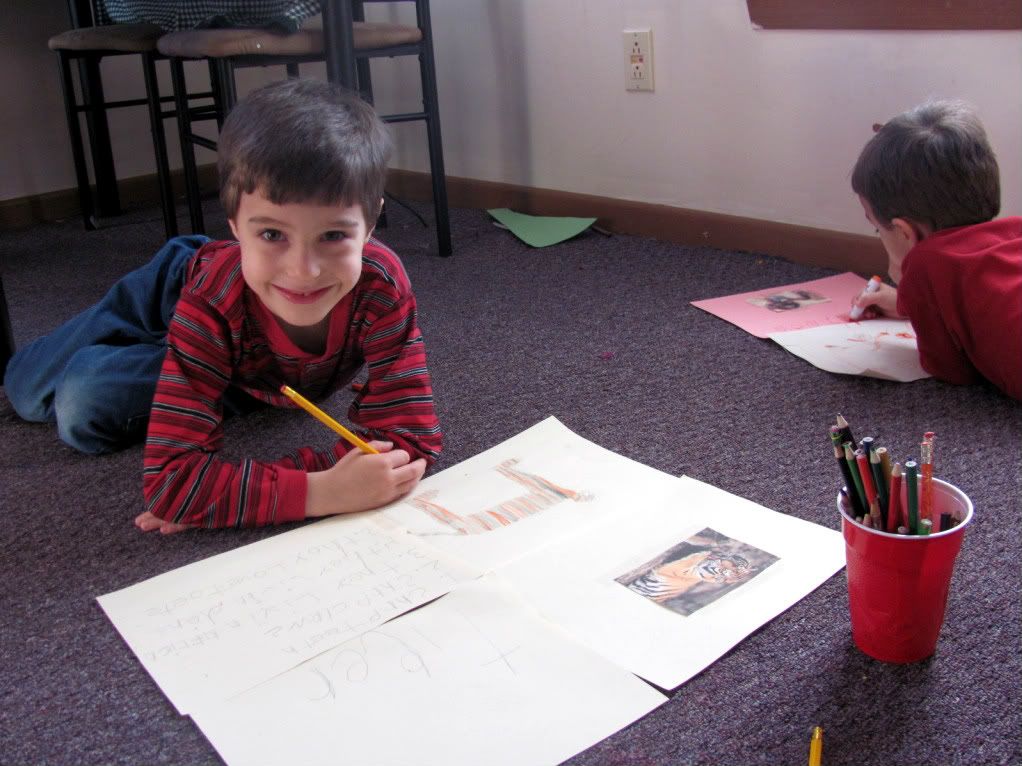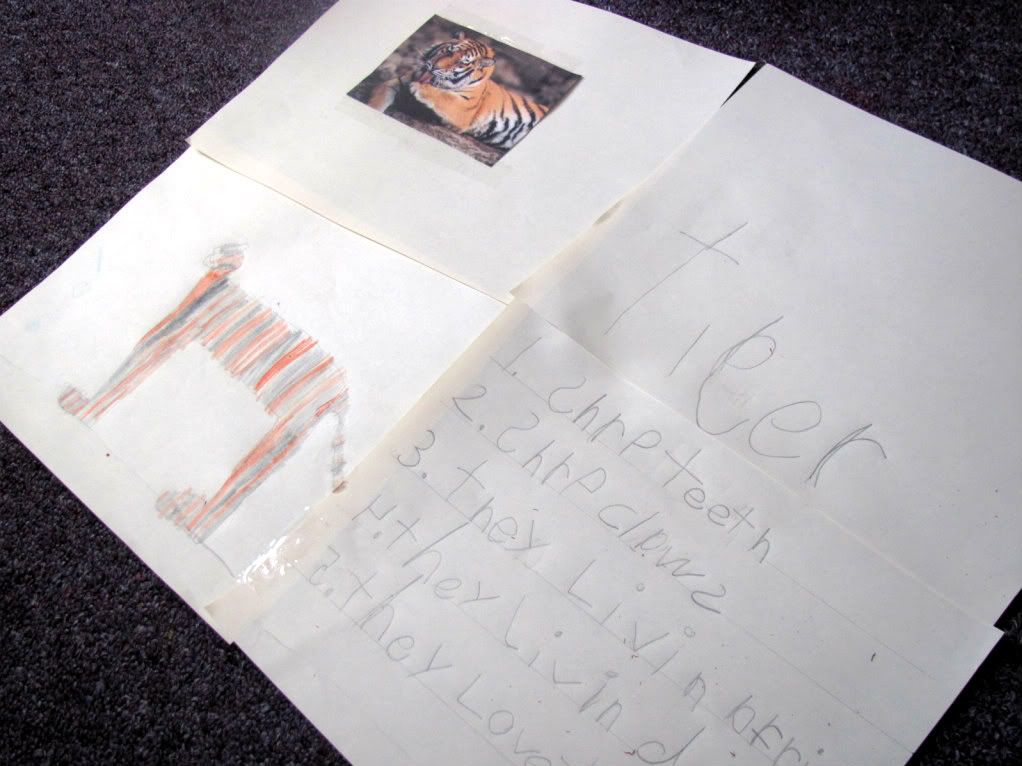 And then, naturally, the next little brother comes to me with thumb in his mouth "Mama, I want to do a poster too!" Monkeys it is, then.....
He was doing a great job writing 'monkey', unitil his hand got tired :)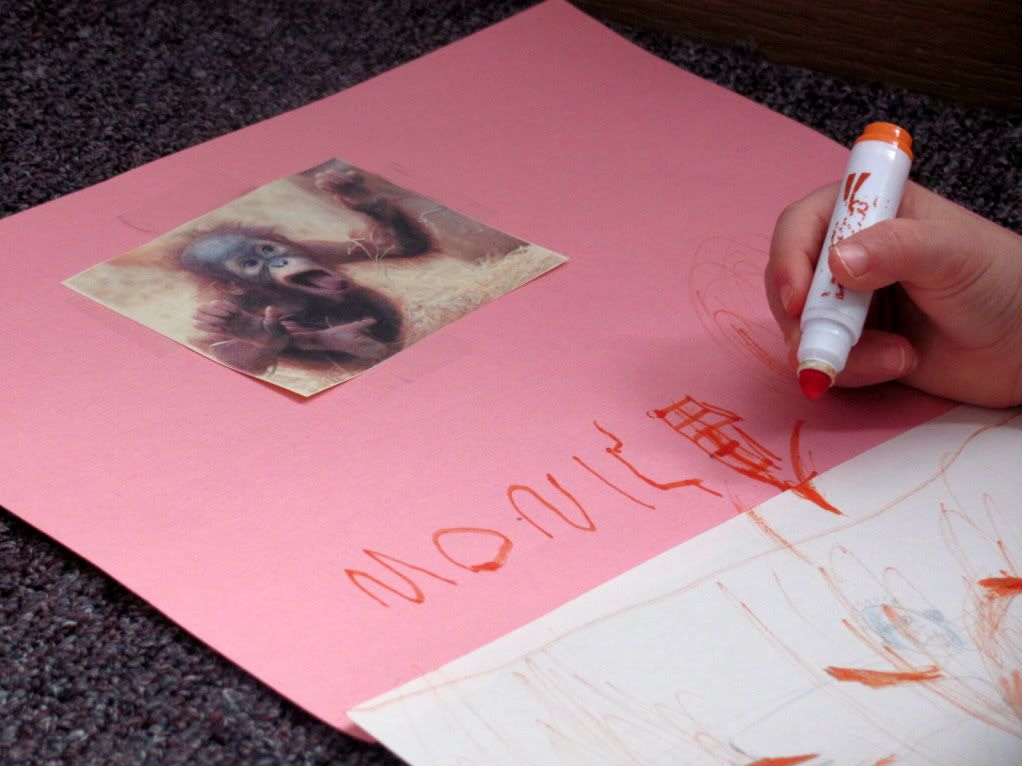 And so, you see, with homeschooling, you have to be ready to go with the flow :)