I have not met to neglect my blog as frequently as I have been recently. It's just that, from before sun-up (literally), to well after sun-down....my days don't stop! Finding time to sit and do a quick blog post has been a challenge for me lately. But, we make time for what's important to us, right? And blogging is kind of like a breath of fresh air to me---a minute to stop, breathe, evaluate things, rejoice in the joyful chaos....and then move on :) So, here I am, for fifteen minutes ignoring the dozen other things on my to do list right now and updating here :)
There is never a lack of things to keep me busy around here......
Little girls who pat the floor next to them and invite you to sit down and read a story.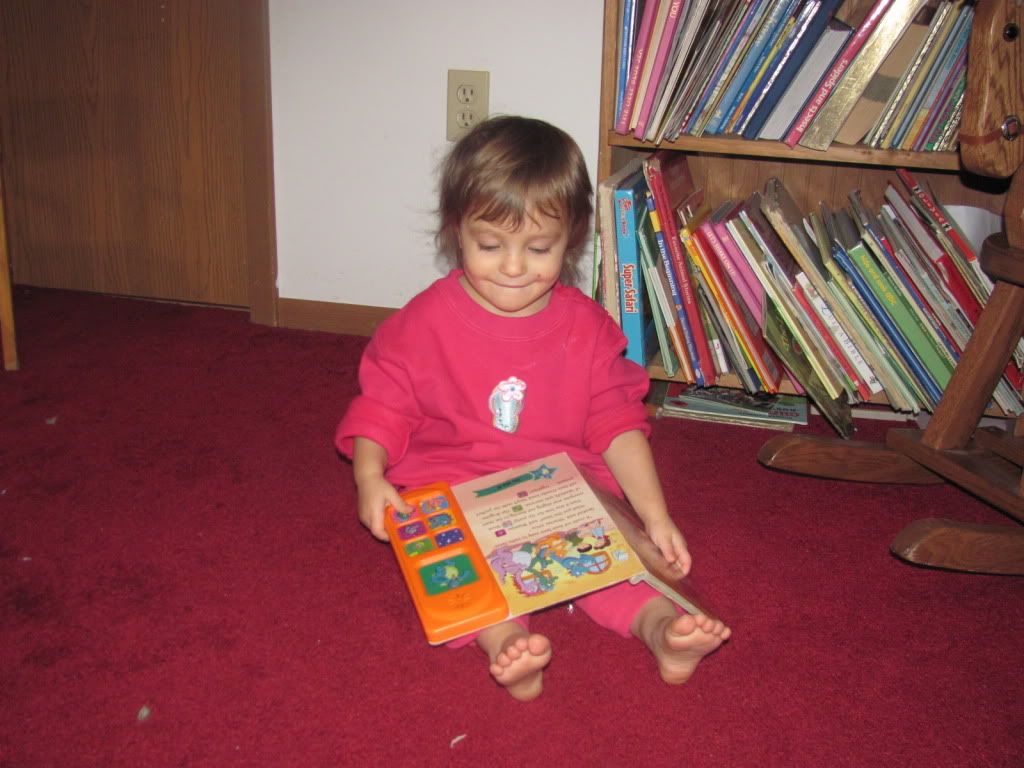 Food to prepare. That's my homemade bread waiting to be put in the freezer. Sometime I'll have to write a post on the kinds of food we prepare and eat around here, and our reasoning behind it---but that's another blog for another day :)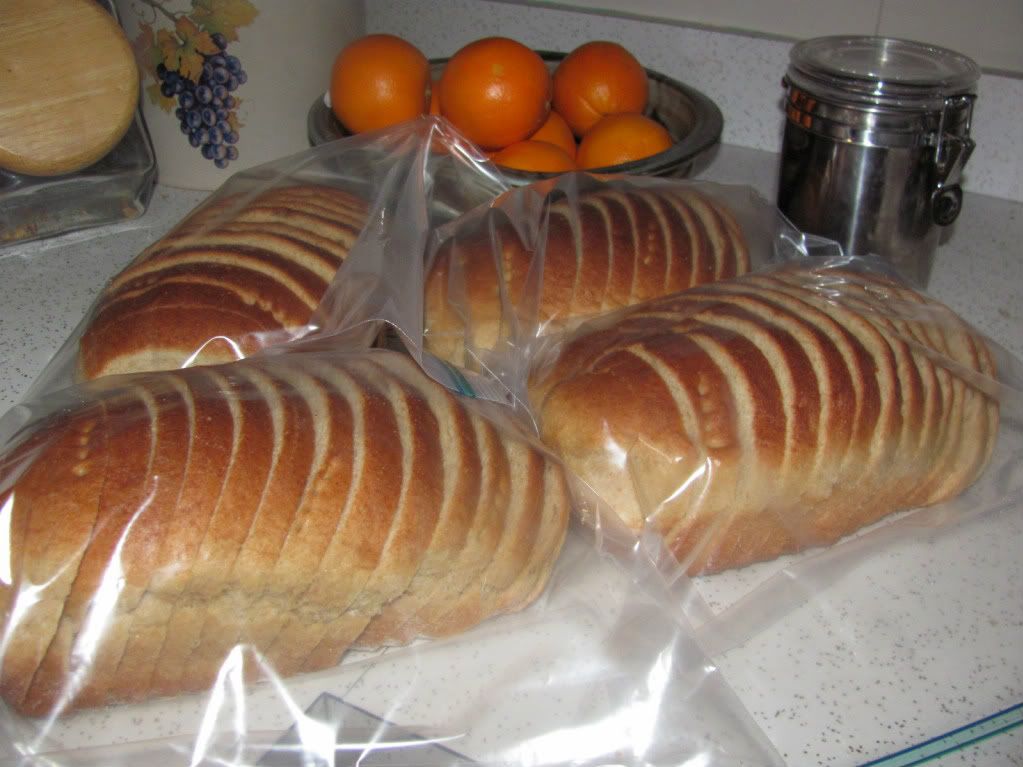 Messes to clean up. Ohhhh...........the messes! This is the one thing that sometimes I think is literally going to drive me insane. I can have myself and all three older kids cleaning up stuff, and when we turn around, Leanna has been quite busy making another new mess for us to attend to. This is hard for me with my first-born personality, who appreciates order and cleanliness. Nevertheless.....we continue to plow through the messes, one by one, day by day :)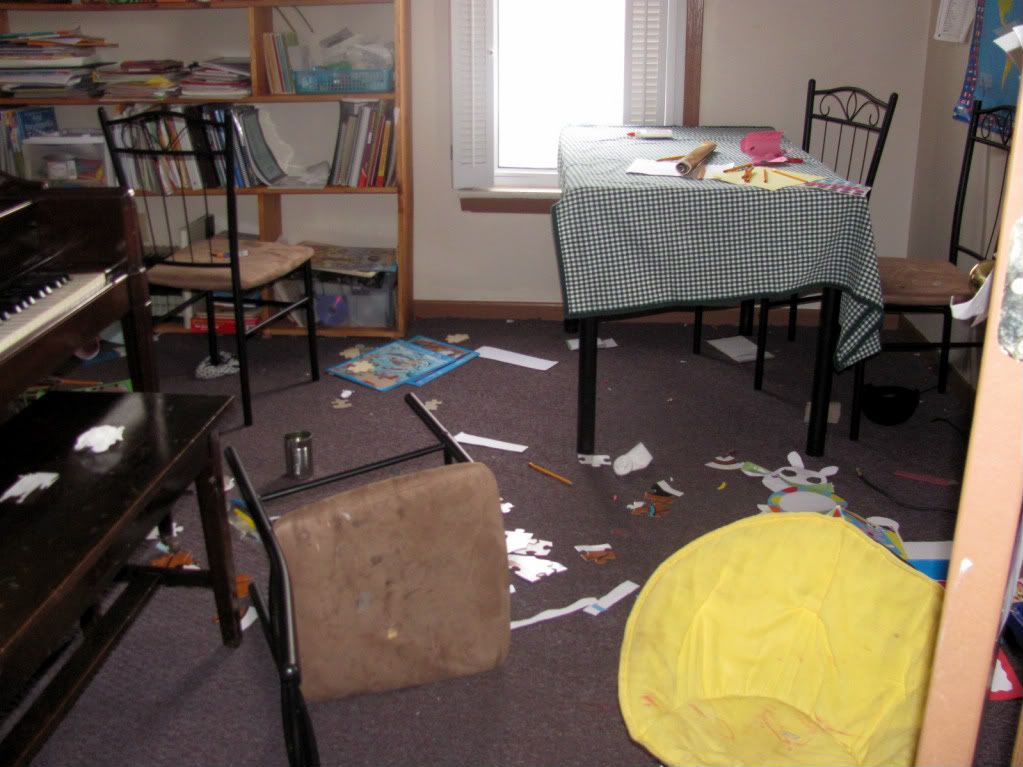 Oh, and don't forget the cowboys waiting for me to play a game with them. Yes, they ARE camped out in front of the shower in the bathroom. I have no idea why. We have THREE table areas that they could have chosen from to play this game at, but no, they choose the bathroom floor. Go figure. I guess it's a cowboy thing ;)