I was working on a post about the 'rhythm of our homeschool days' But, it was getting waaaay too long. So, instead, here are some pictures of Cosette DOING home-schooling today :)
She's been studying Africa for a couple of weeks now in geography. Seriously, the child can now locate more countries accurately on the map than I can :/ Zambia, Tanzania, Mozambique, Mali, Kenya---I don't even know if I spelled all those correctly, but she points them all out without hesitation.
So, her school curriculum had an art assignment for her today. She learned that a traditional way of making baskets in Africa is to use grasses woven together.
Well.....we don't have any 'grasses woven together' in the Curtis household, so we had to make do with some substitutes. I think she got the idea, though, and had a blast getting messy in glue in the meantime ;)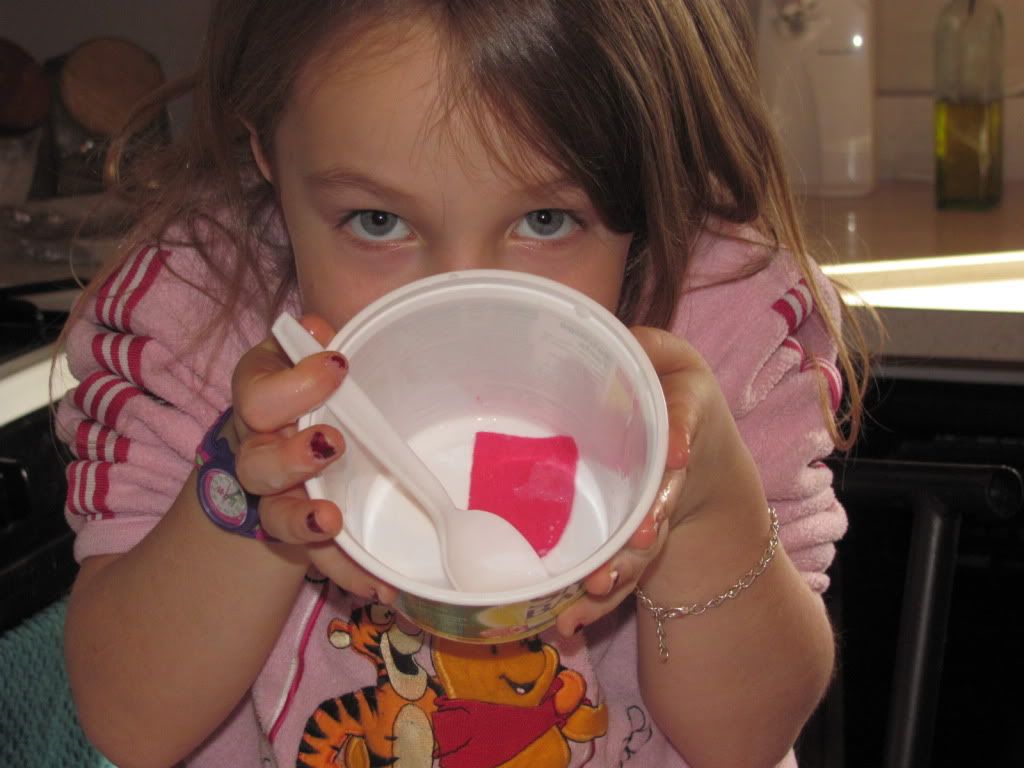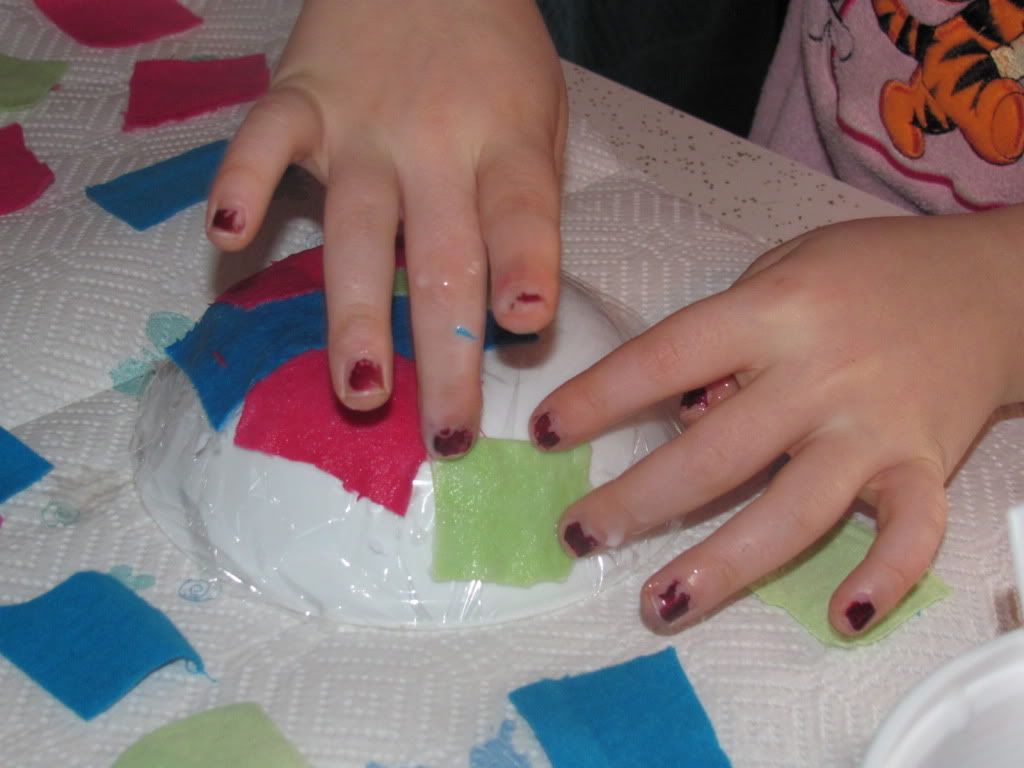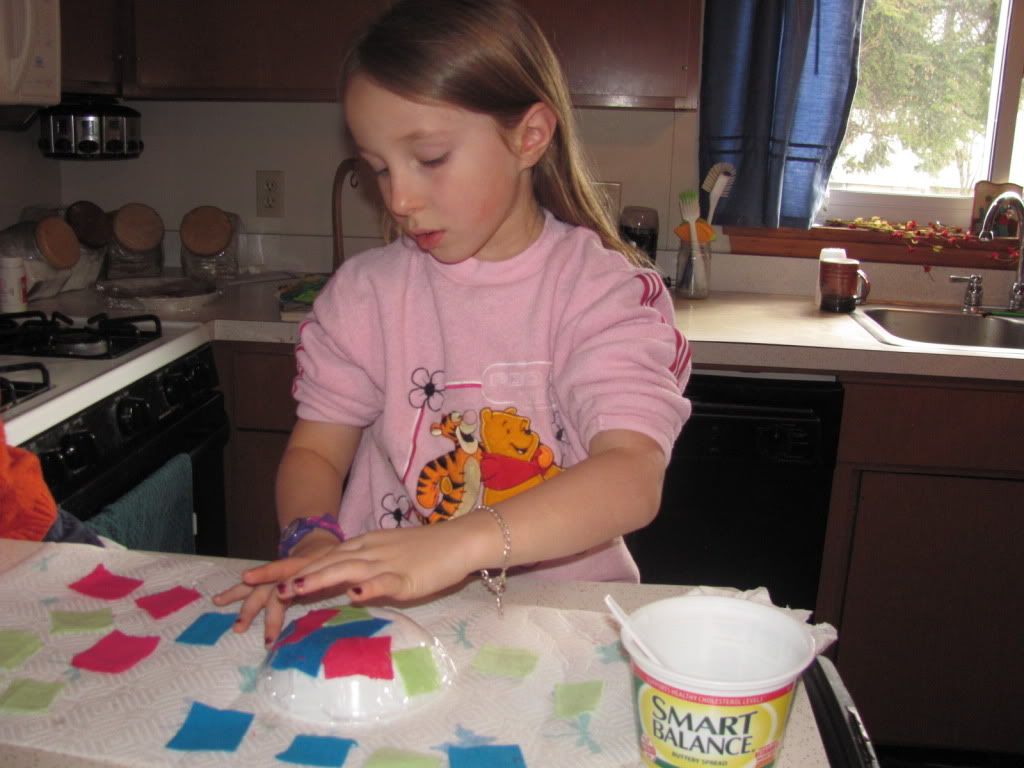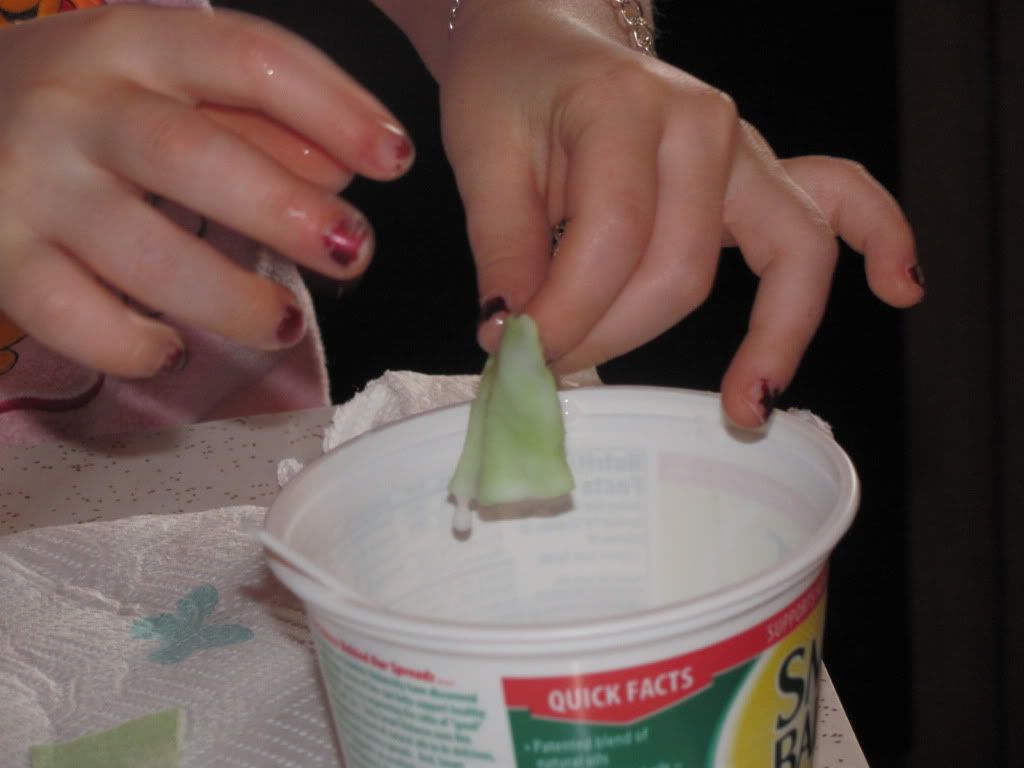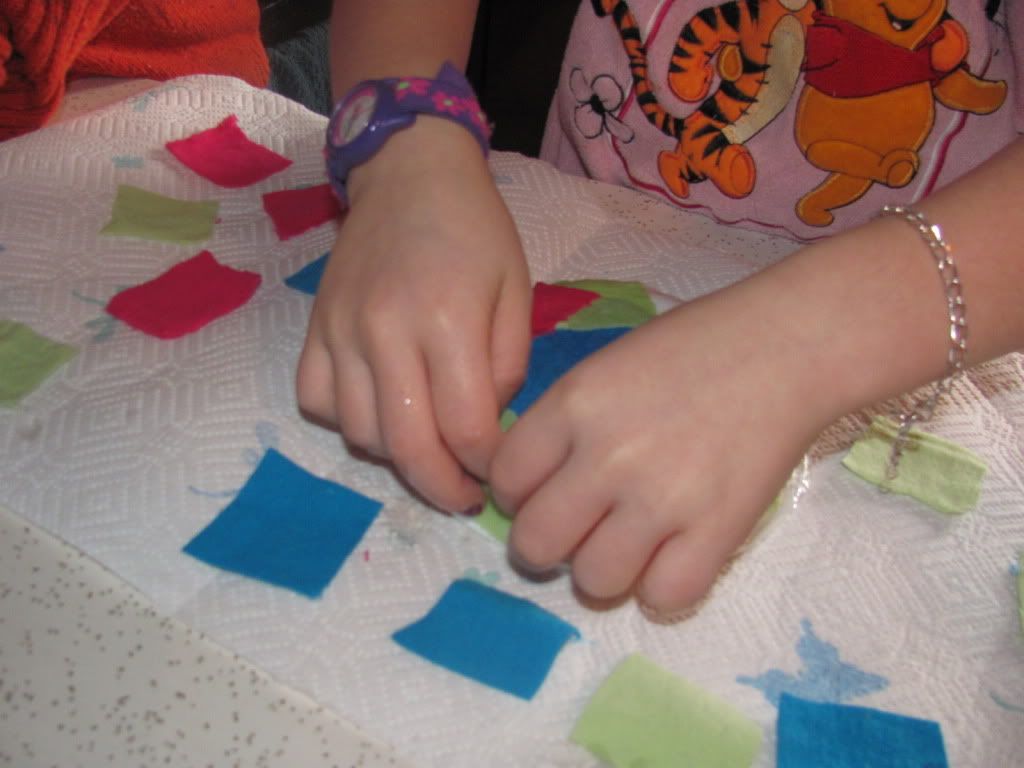 The finished cloth basket is still drying on my counter. I love homeschooling and getting to watch my kids learn :)