(Note: I edited these photos to get rid of the red-eye, but the computer wasn't cooperating for some reason, so my apologies if you have to ignore the red eye :/)
We had a post-Thanksgiving get together tonight. Or was it a pre-Christmas meal? Or was it a 'during Advent' meal? Yeah, I think that's what I'll call it---an 'Advent celebration' dinner :) We weren't able to get together with most of my family over the Thanksgiving weekend, so we decided to try to have a meal this evening. It still feels a bit 'empty' without my mom (and missing my Dad and Suzanne too!), but we still enjoyed being together and seeing all the Grandmas and Paps and Aunts and Uncles love on the littles :)
The Beauty of Advent is here!
Yes, we're wishing for some of that white stuff. Not a whole boat-load full, mind you. Just enough to cover the ground and make it feel festive :)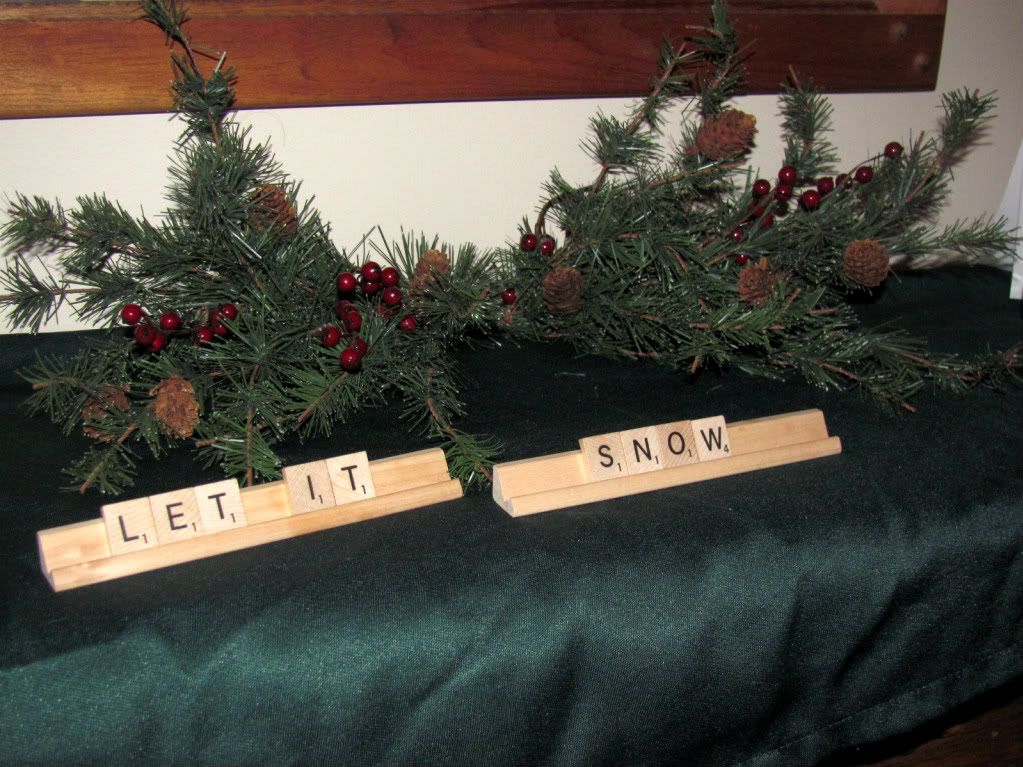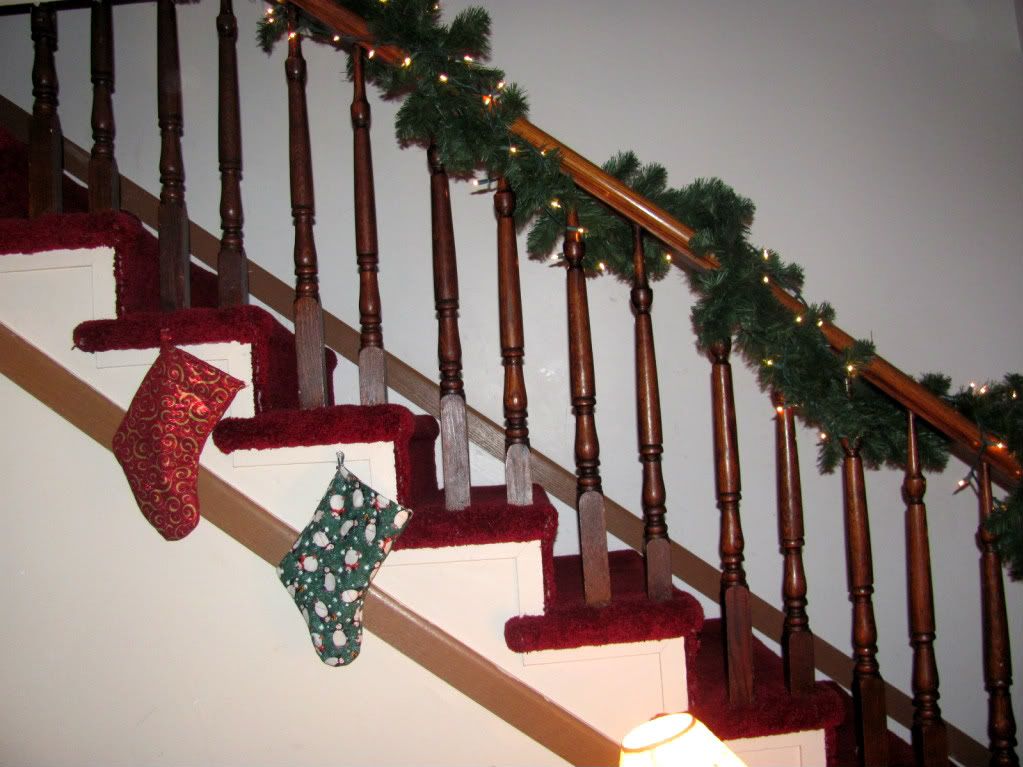 My house was full of people I love, which makes me happy! Here's my Pap, my Dad's dad.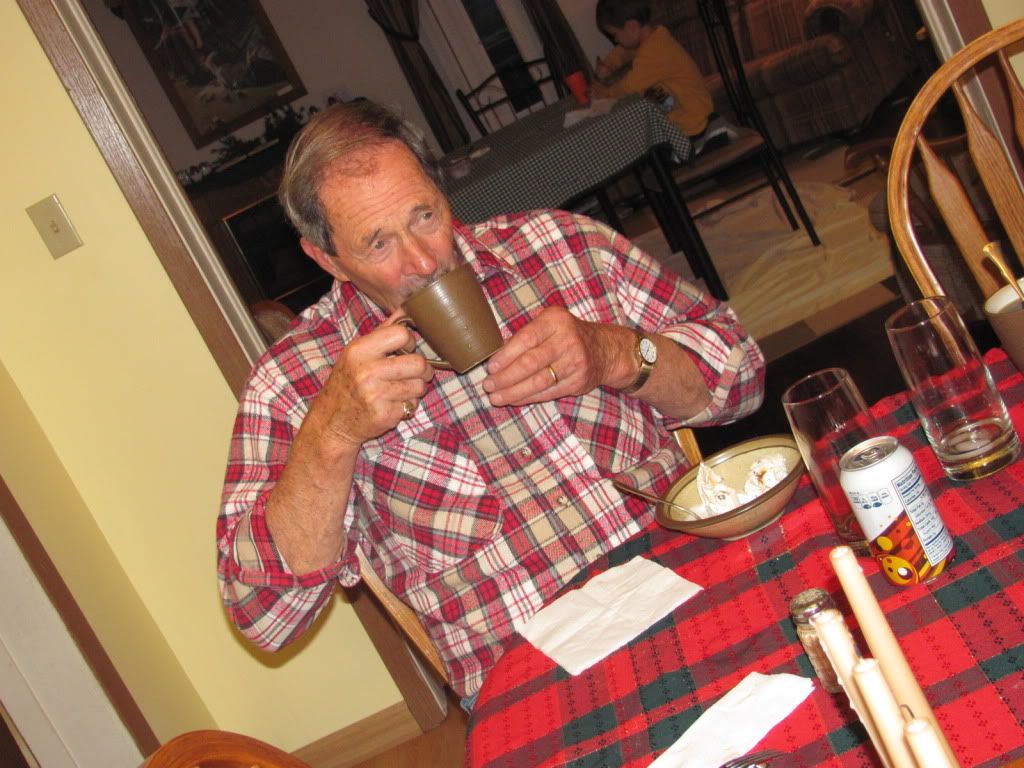 My Grandma, my brother and his fiance, Brittany. They were all graciously smiling for me in this picture, although I could tell they were thinking "Enough with the camera already!" Come on guys, you had to know this would end up on the blog :)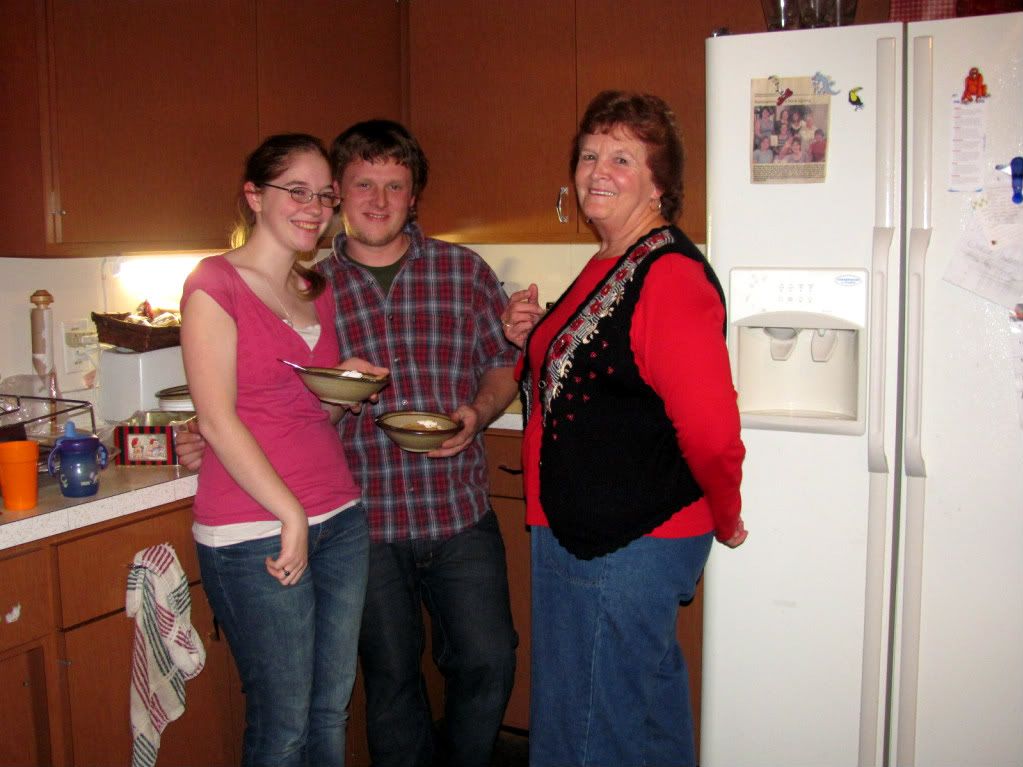 My other Pap, my mom's Dad, my sister, and Cosette of course, making a silly face.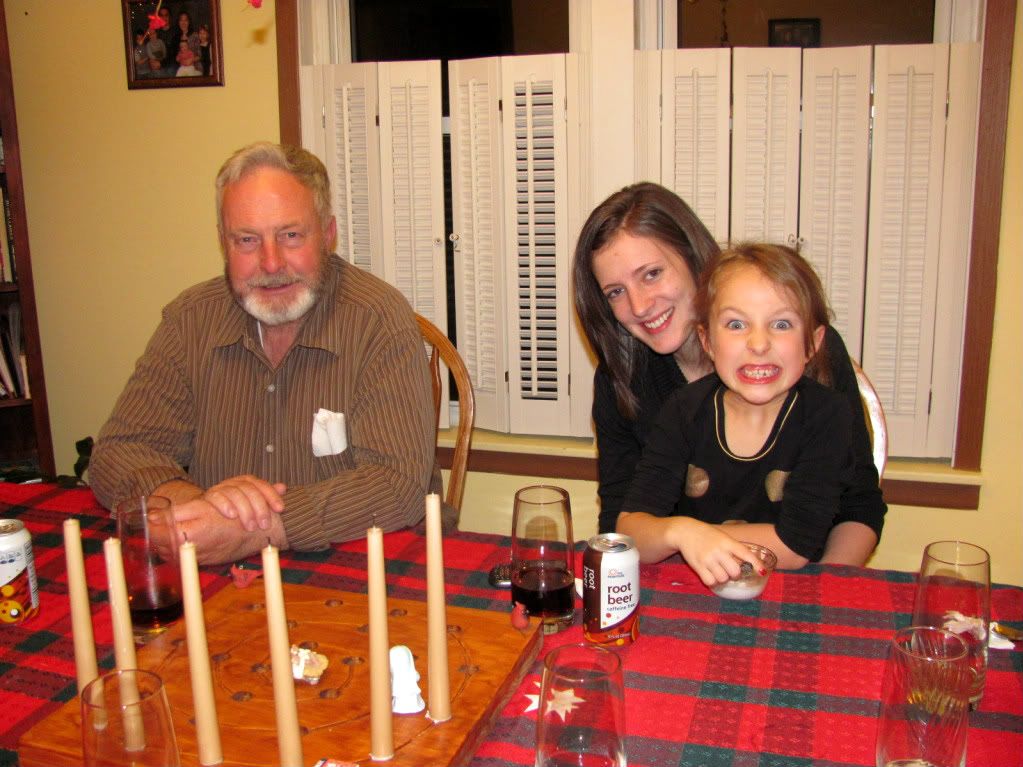 Trying to get the last of the ice cream!
Doing what boys do best, which is, um.......I'm not sure, I can't explain it, I'm not a boy!
Cosette getting some violin pointers from Miss Brittany. The kids can't wait 'till the day when they can call her 'Aunt' Brittany! :)
Leanna was seriously lovin' Aunt Kristin tonight.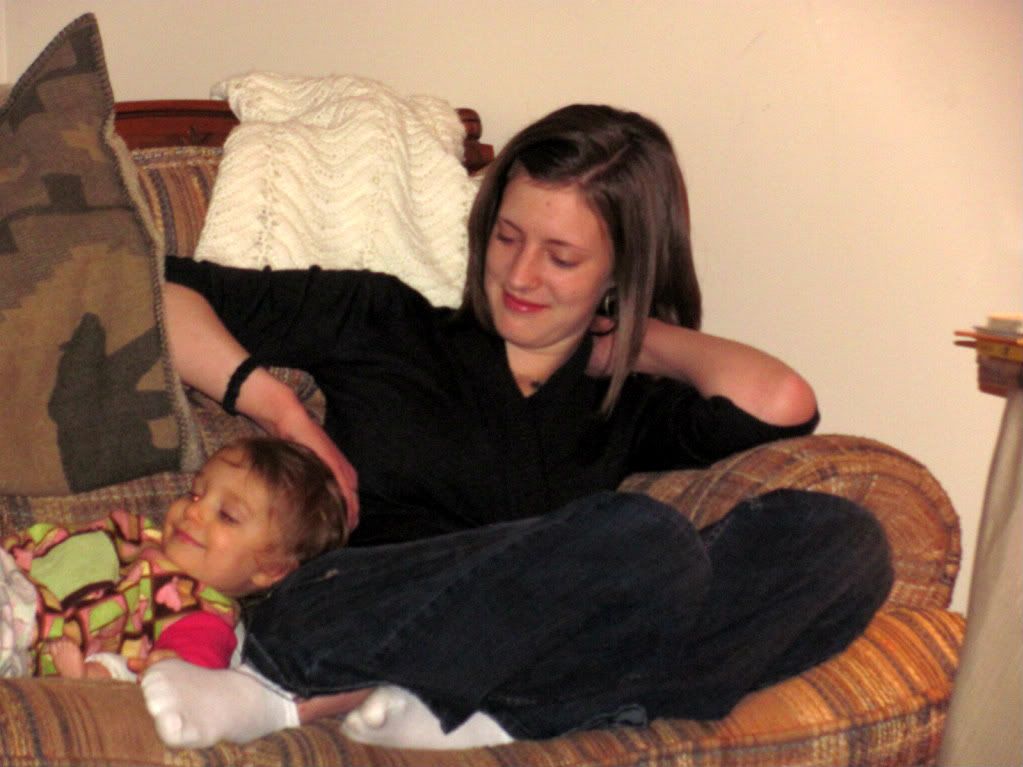 Leanna loves to bring you a baby doll and then sit on the couch with you while you both 'take care of' your babies.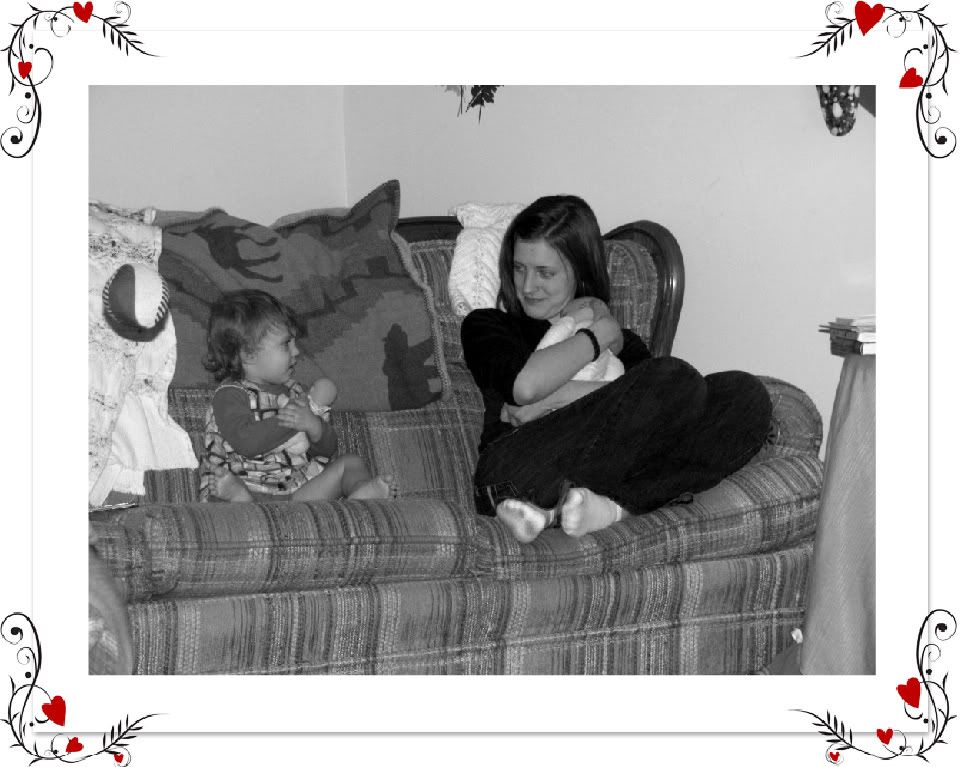 And that was our Advent celebration for the evening! Now go, and celebrate Immanuel, God with us.