We're enjoying this beautiful seasonal weather (finally!) out our front door this evening.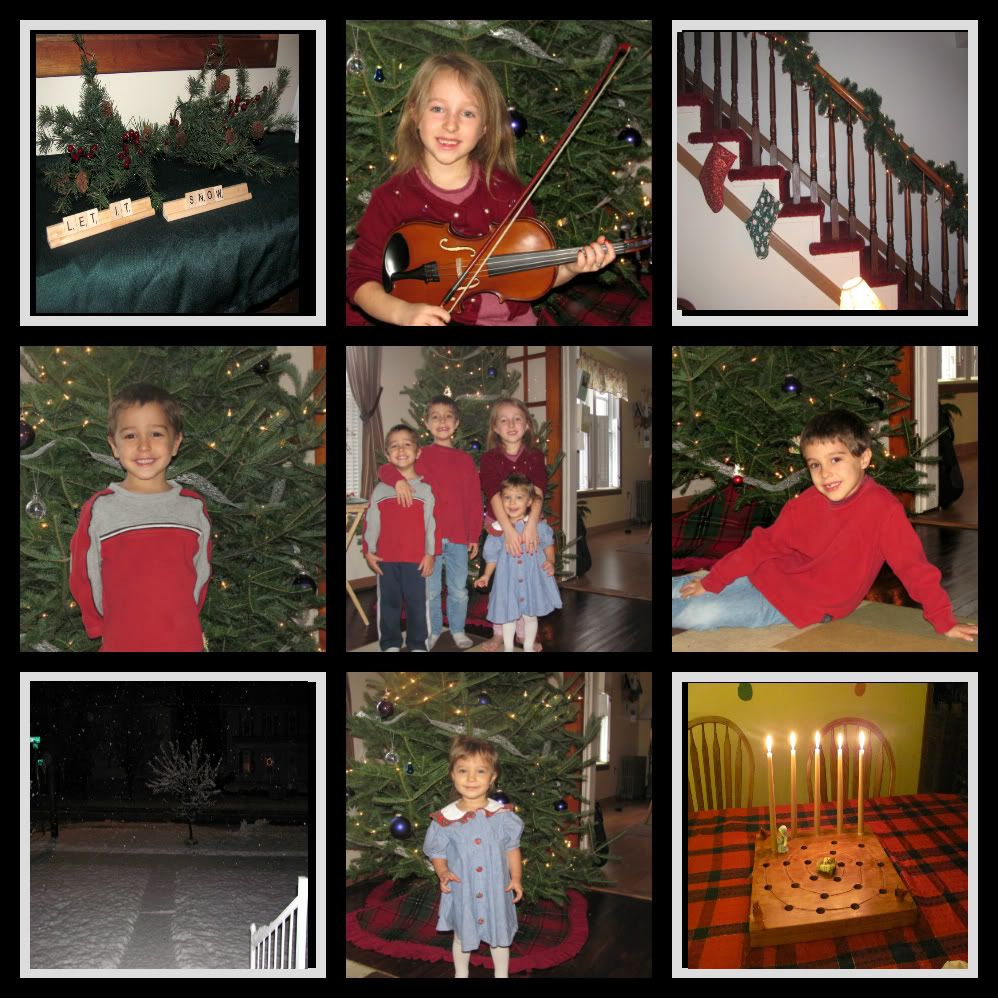 However, inside, matters look more like this...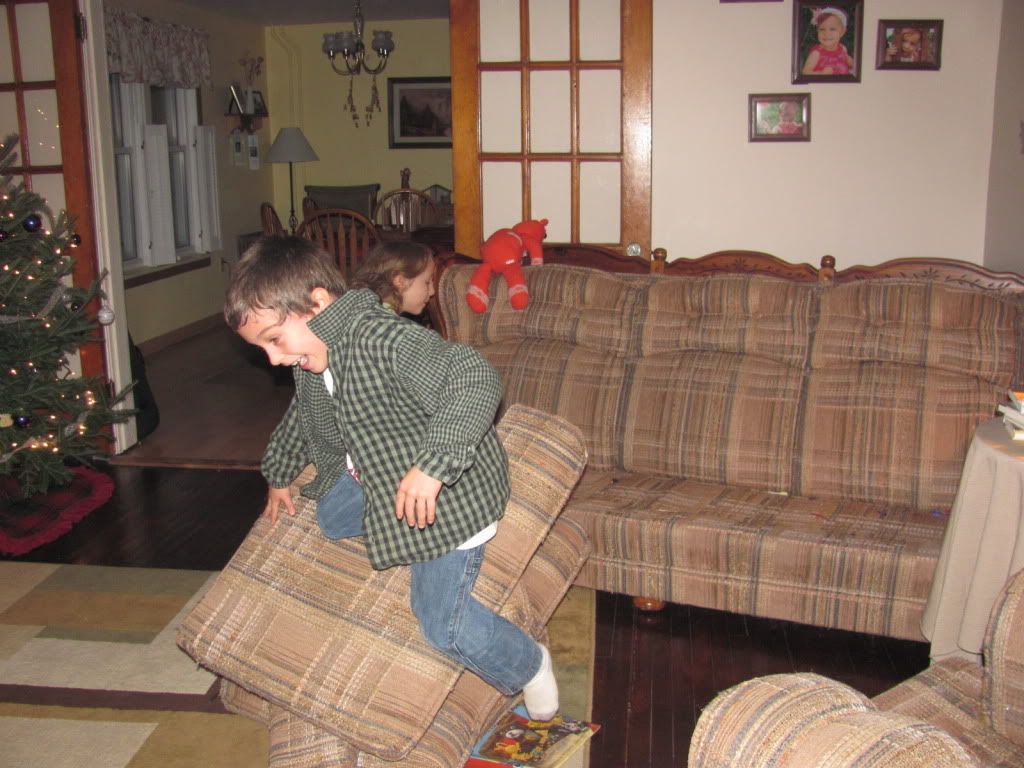 Yes, he just finished jumping onto that cushion in the photo above. Mommy was being very 'lenient' this afternoon. Daddy wasn't too impressed when he got home :/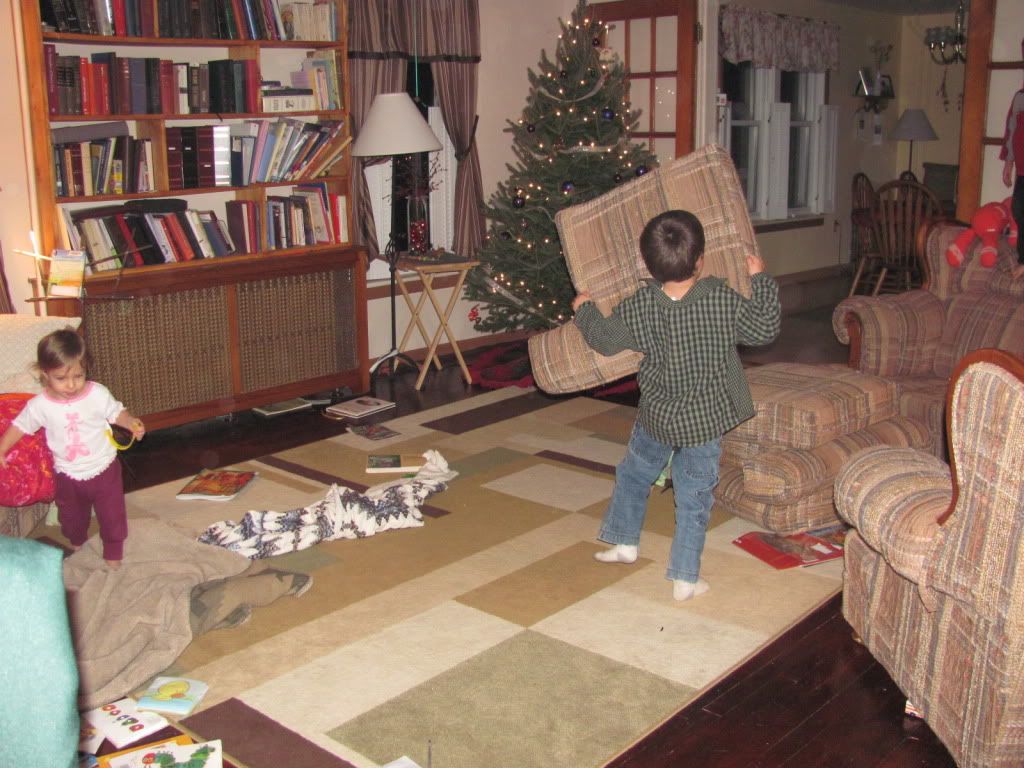 Leanna demonstrating how she is supposed to use her 'eyes' to enjoy the Christmas tree--NOT her hands!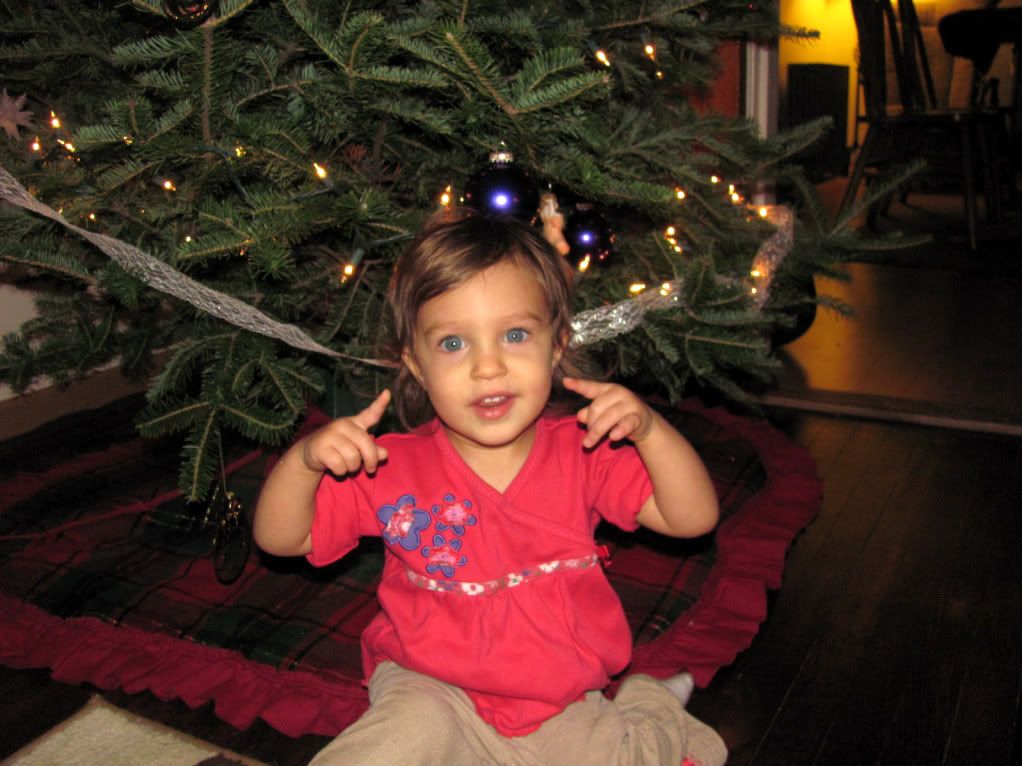 Cosette had no idea she had flour smudged on her face today during cookie making until I took this picture and showed her :)