These are really bad quality photos, I know. But I also don't care. I was trying to capture a moment....and you try capturing a moment with your camera when you're the only one around and there's a toddler on your lap :)
Leanna had crawled up into my lap this morning and began spontaneously giving me kisses and rubbing my face and hair. Then she'd smile with the sweetest smile, as if to say "Gosh, I love you Mom!"
My heart was melting. It was a moment that I fear nobody else will understand just by looking at these pictures. The lighting is wrong, the zoom is all wrong, and I caught my awful, long side profile just perfectly :)
But I'll look at these pictures years from now and remember the moment. I may forget whatever 'important' thing I had been doing at that moment, but I will remember the feelings...the emotions....the happiness of having my baby girl on my lap, giving some love to her Mama.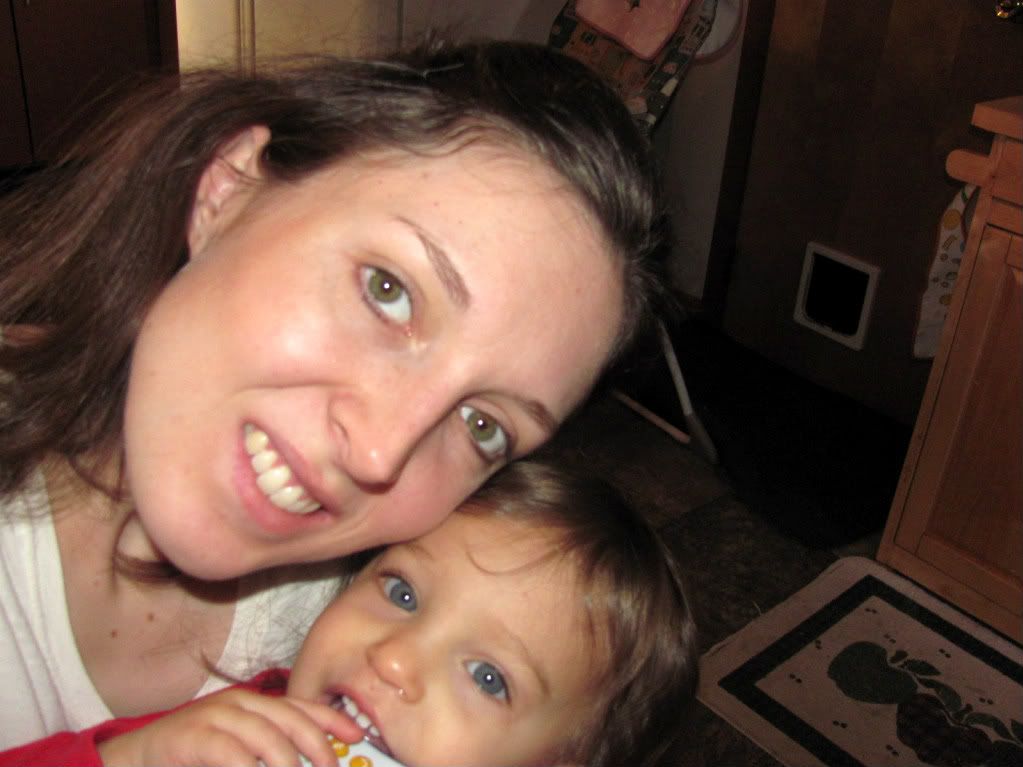 Bad photos? Absolutely. A captured moment? You bet.