In years past, I have enjoyed doing fun stuff on New Year's Eve. Having friends over for games and dessert, getting together at my grandmother's house, going to see a movie, evenings of air hockey and 'wii' in my parent's old basement.....all these are part of my memories of ways I've spent New Years in the past.
But this is now, and I have four small children, some of whom have chest colds and aren't feeling well. So, we decided to have a fairly 'low key' New Year's Eve today :) Sometimes with small children, 'less' is definitely better!
We started out the morning with sweet rolls for breakfast that Joel's sister had made for us for Christmas. They'd been in the freezer all week, and we were eager to dig in. Yummy! Here's my sweet girl at about 9:00 a.m. This was one of her rare cases of actually smiling today---poor girl just isn't feeling well.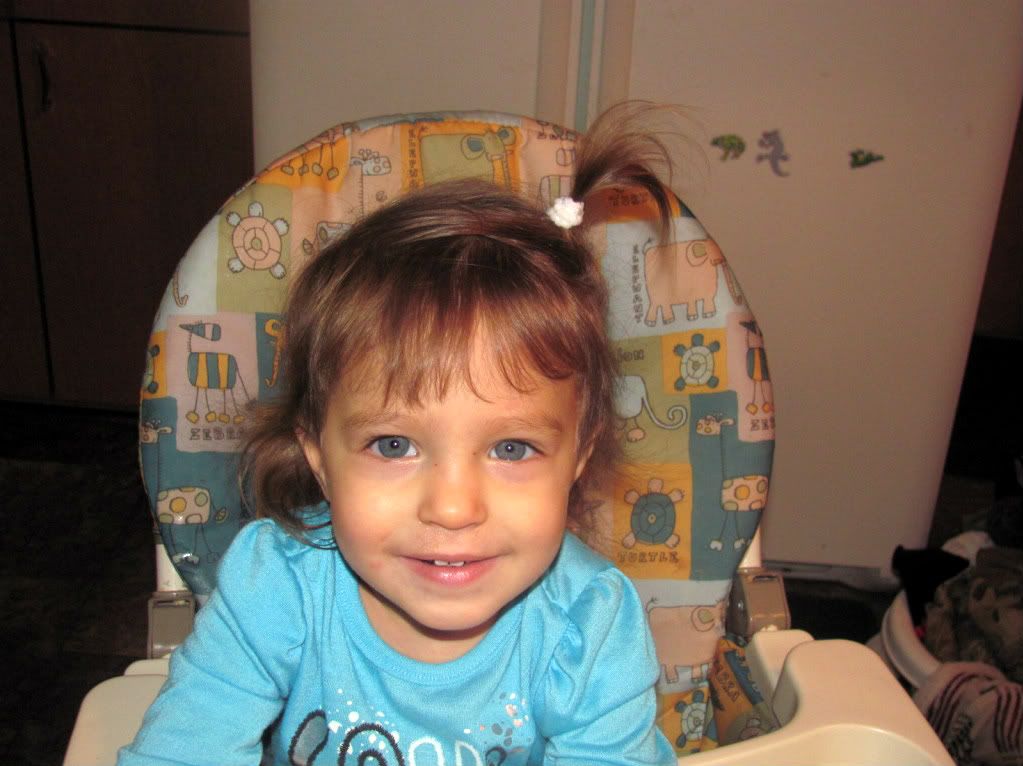 Noah and I decided to take advantage of having Daddy at home and go on our long-awaited 'date'. Here we are, ready to head out the door. You can see from this picture that baby boy number five has really taken off in the growth area in recent days---either that, or I ate a few too many Christmas sweets ;)
Our date started out with chocolate milk at Burger King.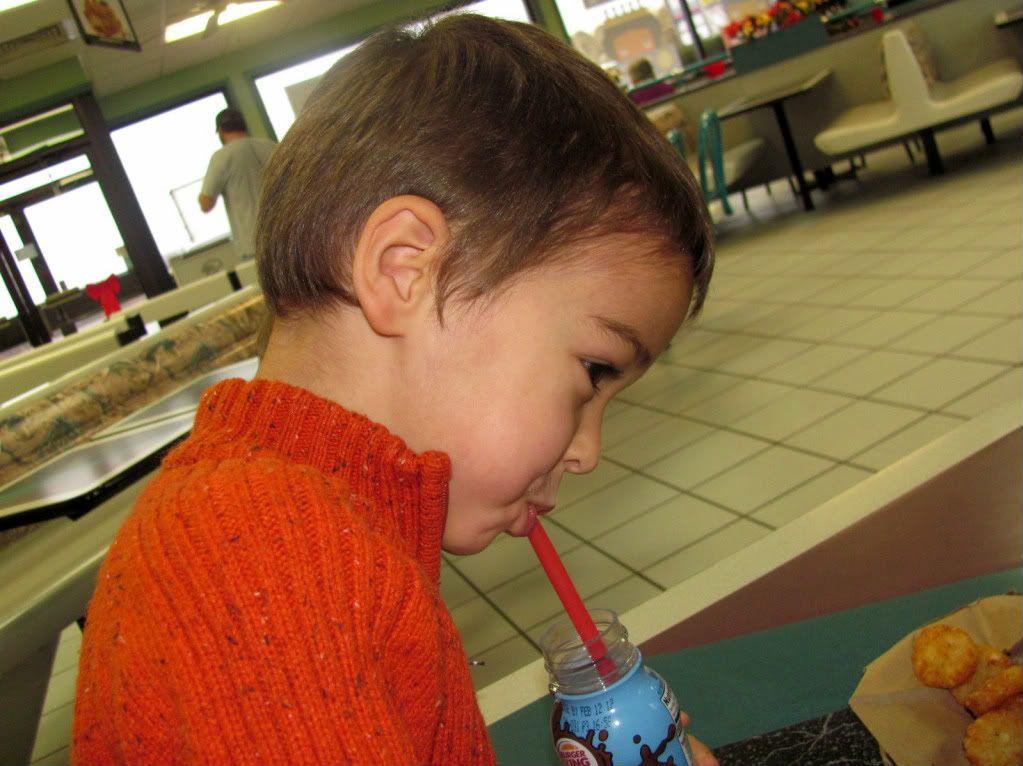 We continued it with lots of slides down the play-area, and a trip to Dollar General for some race cars and a pack of gum. I love having 'one on one' time with my kids every now and then!
Dad and Eli finally got a chance to put together that model airplane Eli's been itching to work on!
Cosette had fun making a bracelet on a new weaving loom a friend gave her for her birthday.
We had
store-bought
pizza for dinner---a big deal in our house :)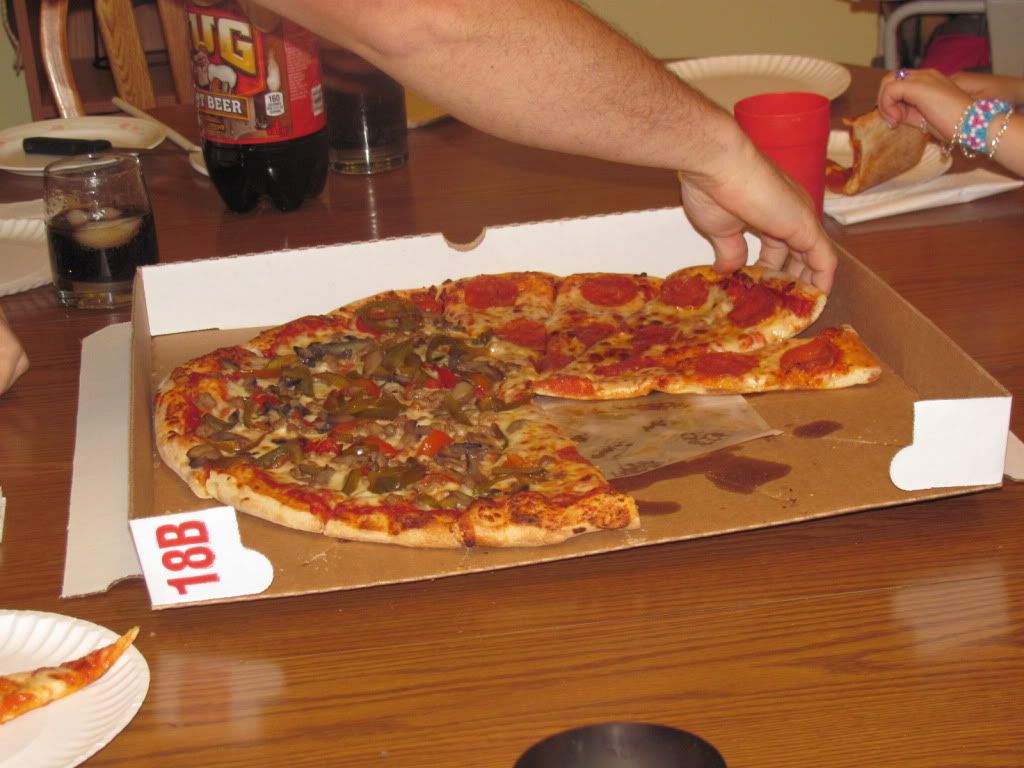 I guess this is Eli's 'pizza eating' face??
Some people, who shall remain nameless, prefer to eat the cheese off of their pizza before anything else!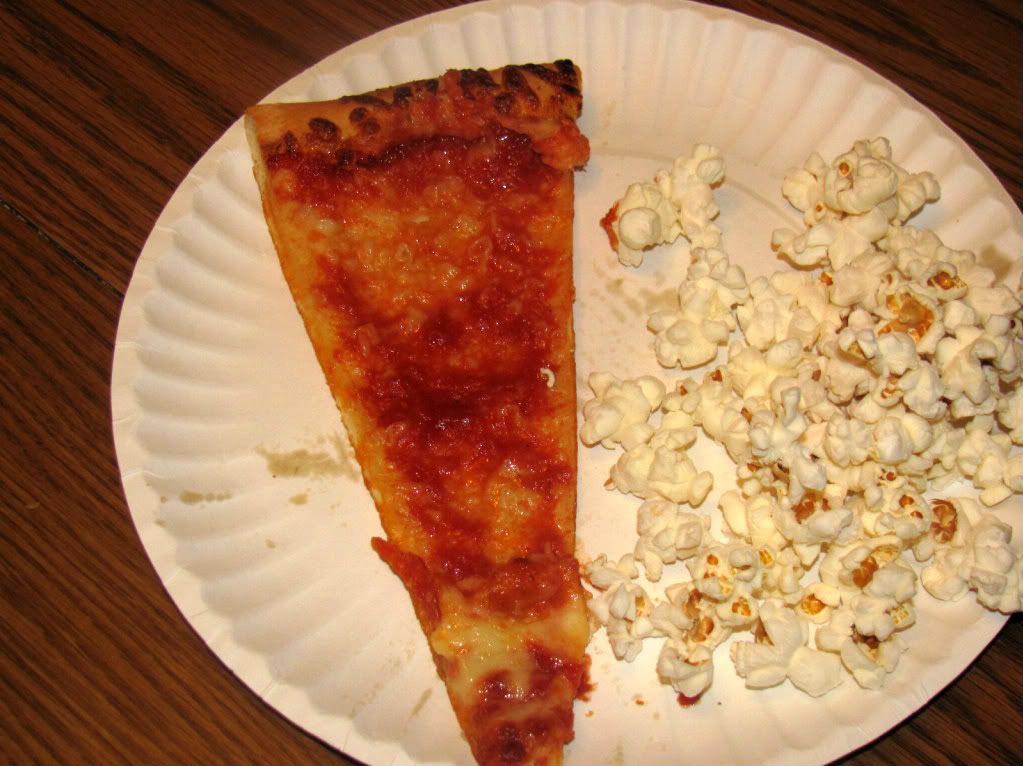 Dessert....... (we weren't big on nutritional concerns today---end the year with a bang, haha ;)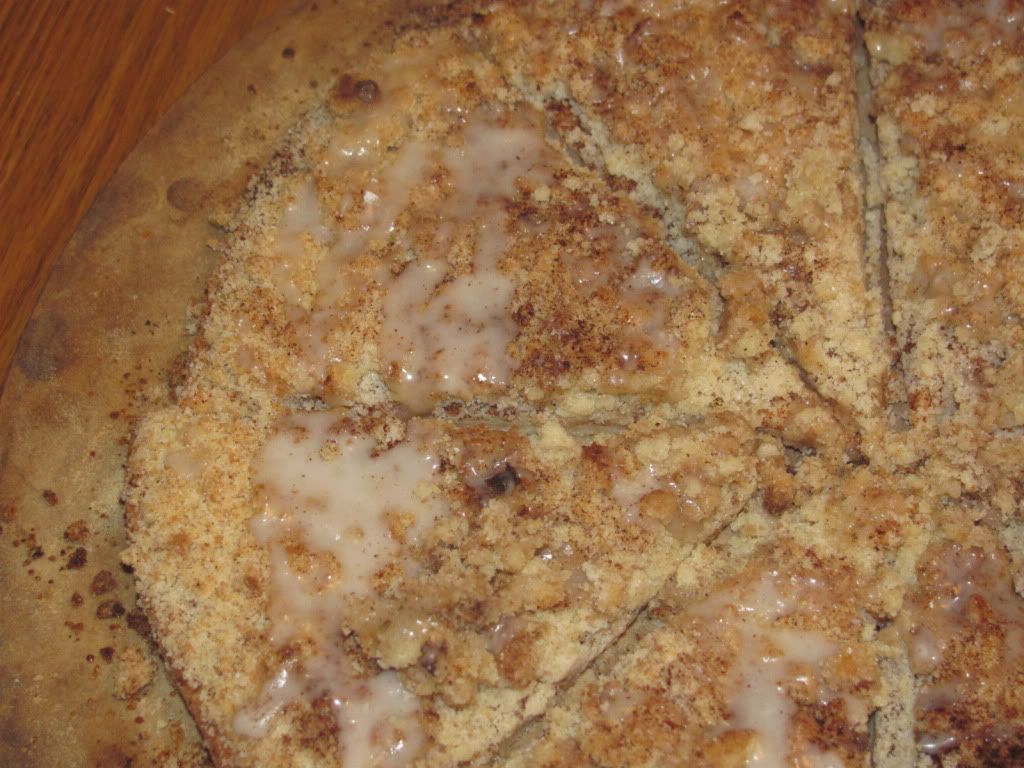 Two clean boys, ready to snuggle up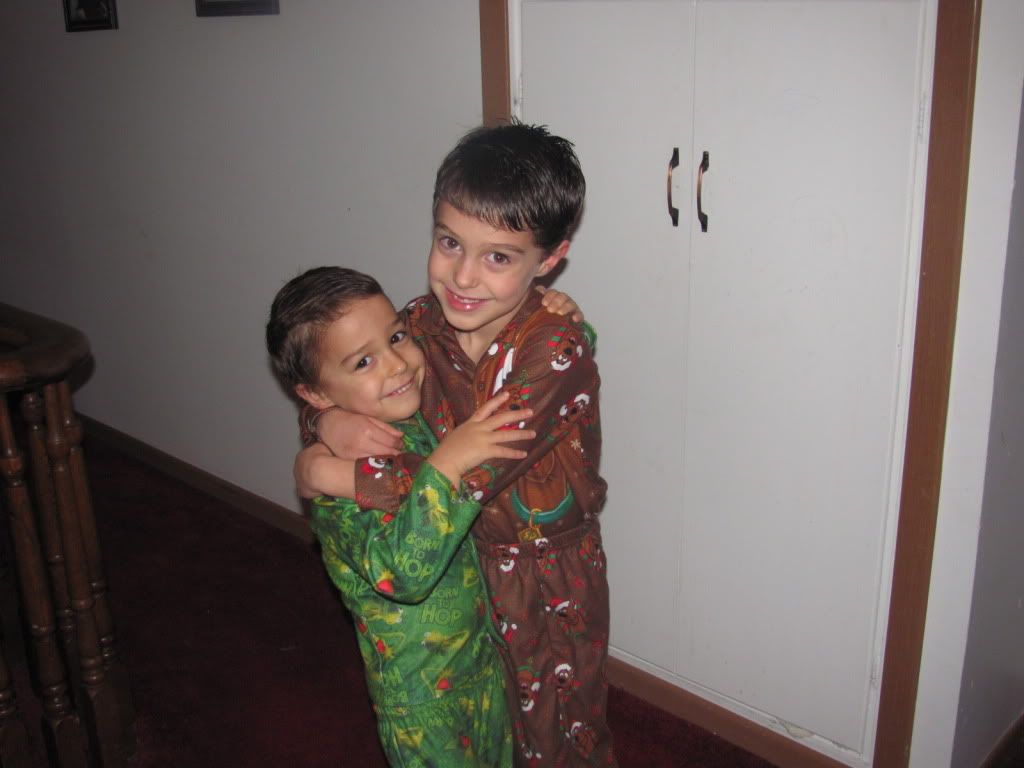 All cozied up, watching 'Joseph, King of Dreams' Don't you just love the three of them laying out on their bellies like this?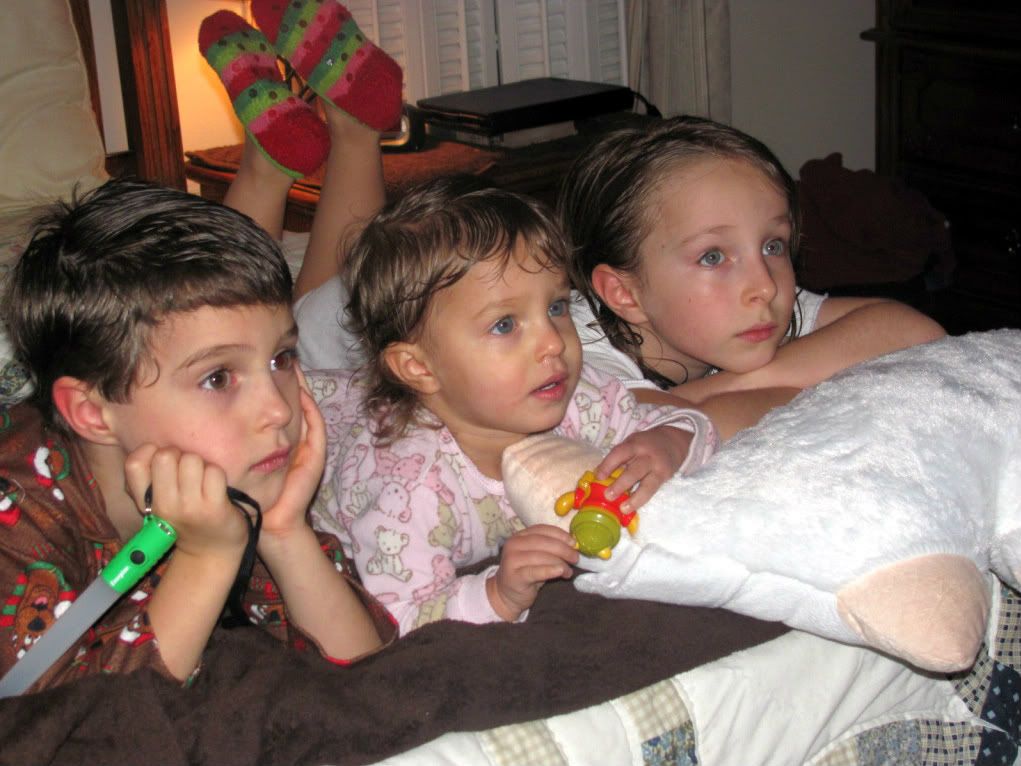 And that has been our New Year's so far! The little ones are headed to bed by 8:30, which is actually a bit past their bedtime! Joel and I plan to end the New Year with a couple episodes of 'Monk', a plate of hot wings and a bottle of sparkling cider. A perfect ending to our year :)