The books haven't quite made it to the shelf yet :)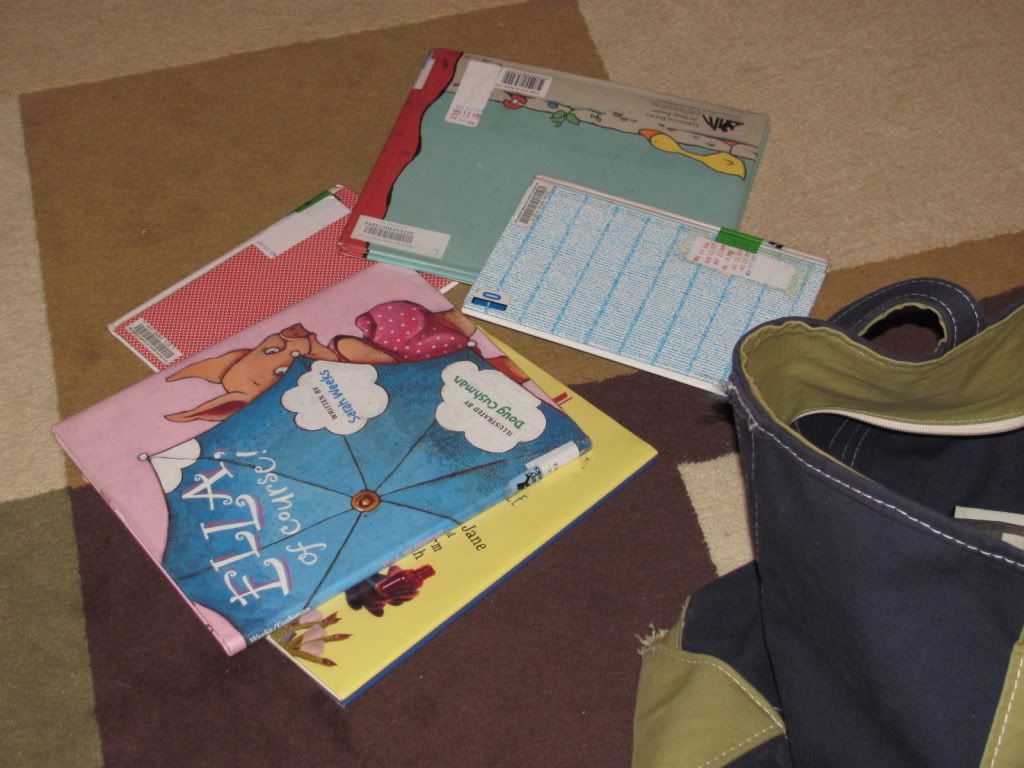 My Mom bought that white and red bag for me to take to the library, and then laughed and said it was way too huge. She then presented me with the somewhat smaller green and blue bag. Oh, how she'd laugh now to know that it takes BOTH of her bags to get us to the library these days.
Don't you just love the smell of a book? I'm sorry, but e-books and kindles lack this fine quality!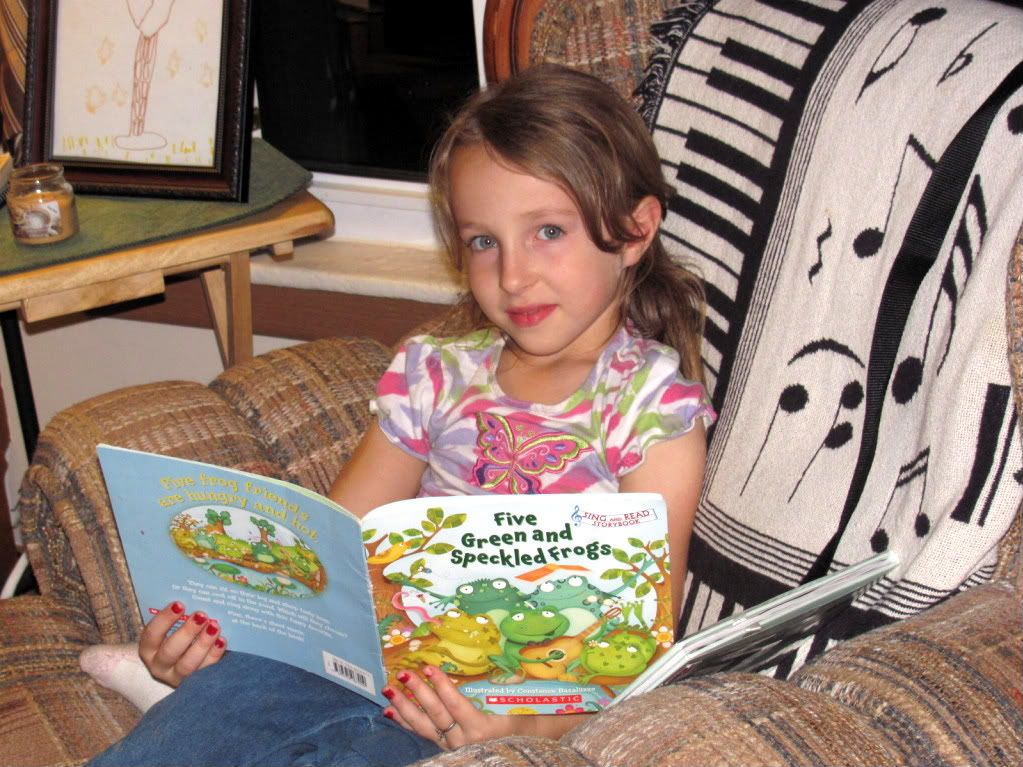 My little guy, as in love with books as his older siblings.