We've been waiting for something in the mail now for about a week and a half. Take a look at my pictures and see if you can guess what it was.
Yeah, I'd say my boys were really in need of those new hair-trimmers, what do you think?
In addition to getting hair-cuts in the garage today, we also enjoyed some much cooler weather here and made sweet rolls! I tried a new
recipe
, and was really pleased with how they turned out. They don't have any yeast in them, so they didn't require any rising time---they only took like 20 minutes to get in the oven, whereas regular cinnamon rolls often take up to an hour to rise.They were also much more ooey and gooey than any other yeast rolls I'd tried. Yum!
We also finally got Leanna's one year pictures hung. What do you think of my 'Leanna wall'? :) Some good friends of ours who have a photography business took these photos for me, and I was SO pleased with the result.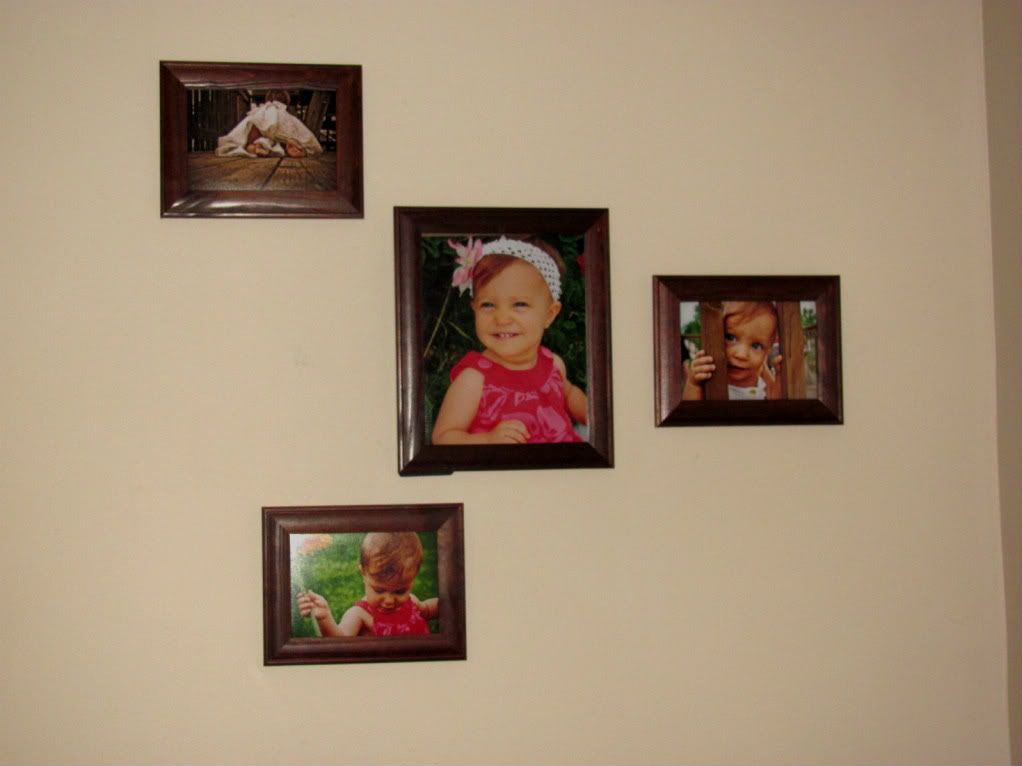 And finally, have you ever wondered what the proper care of a baby looks like? Well, watch this video of Leanna and her baby doll to find out. Apparently, you let the baby have a tiny taste of milk while you sing a quick song, then try some of the milk for yourself, then throw your baby on the floor and leave it to fend for itself ;)