I'm posting these pictures of Eli's baptism quickly today because I know my Dad and Suzanne and other relatives who weren't there will be anxious to see them.
I was so proud of my little man---so thankful for his sweet, sincere heart. He asked Jesus into his heart a while ago, and he wanted everybody to know it! Joel and I felt that it would be wrong for us as parents to deny him the right of every believing Christian----to be baptized. I'm so thankful that we belong to a church that takes the faith of children seriously!
As he stepped into the water, he informed his Daddy that he didn't need any help. But as he got in, he looked up at Pastor Joe and said "I think I'll stand right here on this first step--it's kinda deep in here!" :) I love the proud expression on Joel's face in this picture.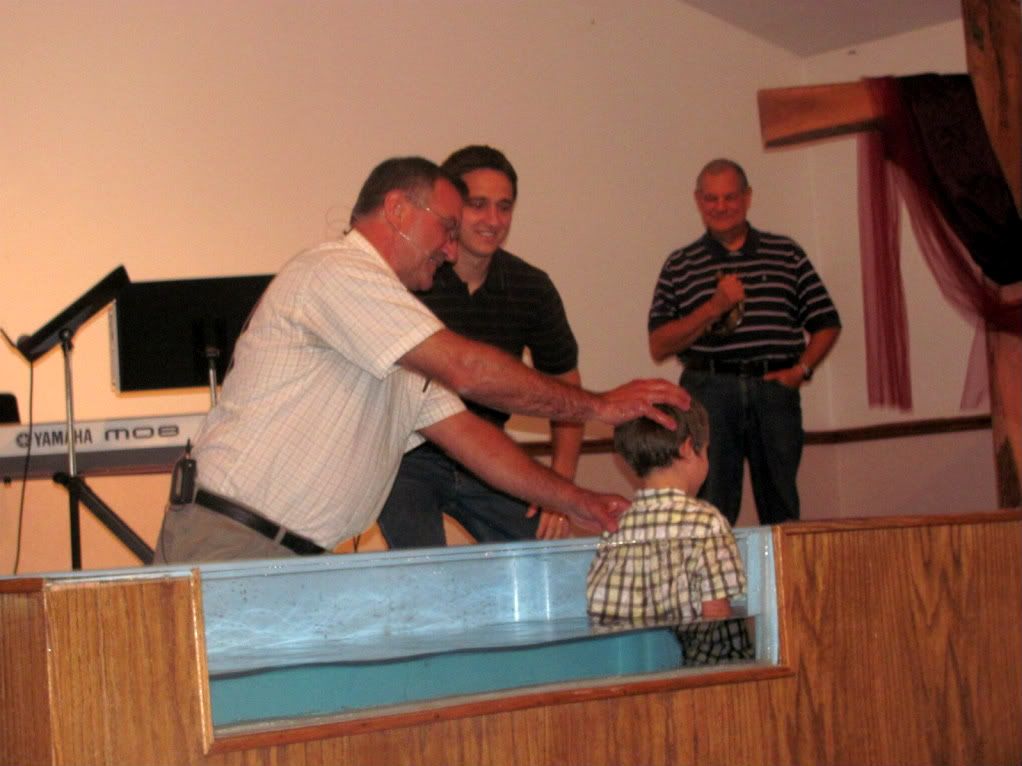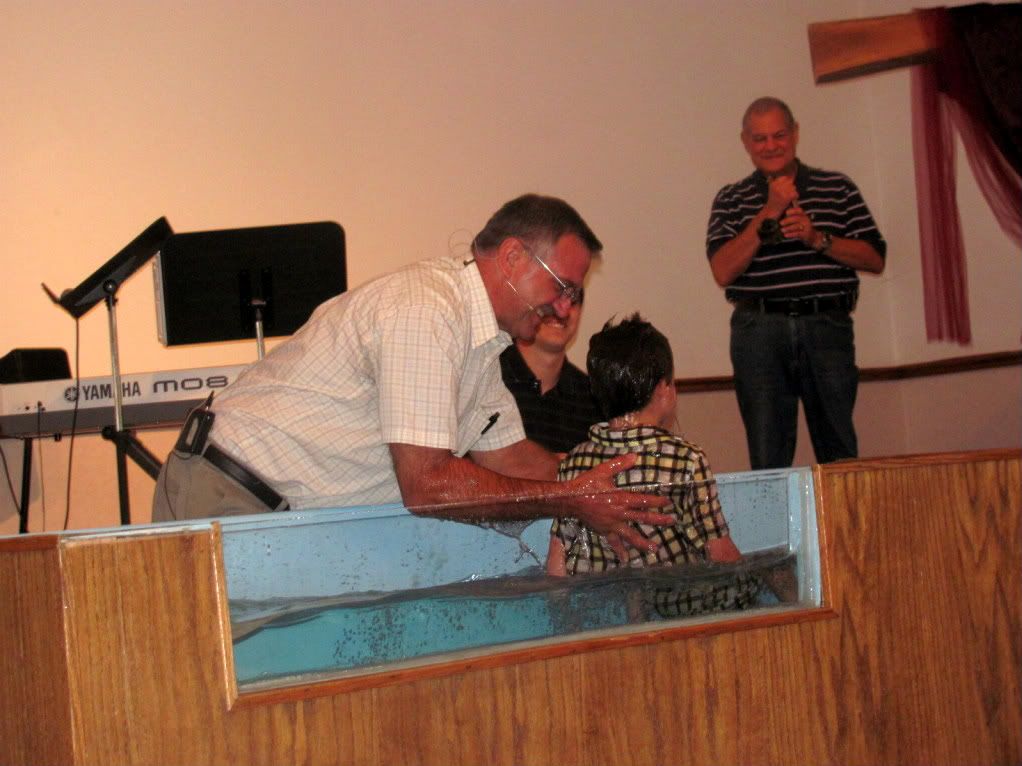 Joel's parents on the left, my sister, and our family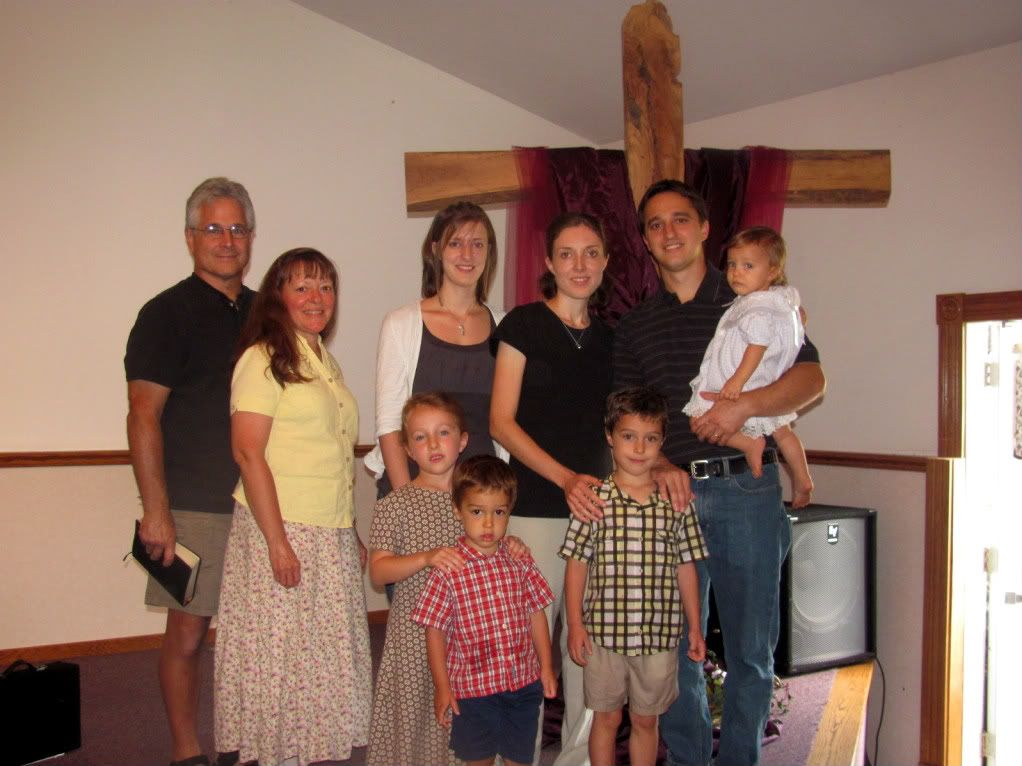 Leanna peeking out from her perch on Daddy's shoulders
Love that I caught them both with the same, somber expression :)
Oh.....how'd this get in here? ;) My loving husband made this for me at my request after lunch---we both agreed it was actually better than the one we had at Arby's the other day :)