I have been wanting to post and update all week, but I just haven't been able to sit down and do so! So here, finally, is your photo update on what's happening here in our corner of the world :)
Cosette enjoys painting on her easel. I was blessed this morning when I found her and Noah painting together. She was graciously letting him 'help' her with the painting.
I love this photo of her coming up from taking care of her own little garden. Isn't she pretty? :)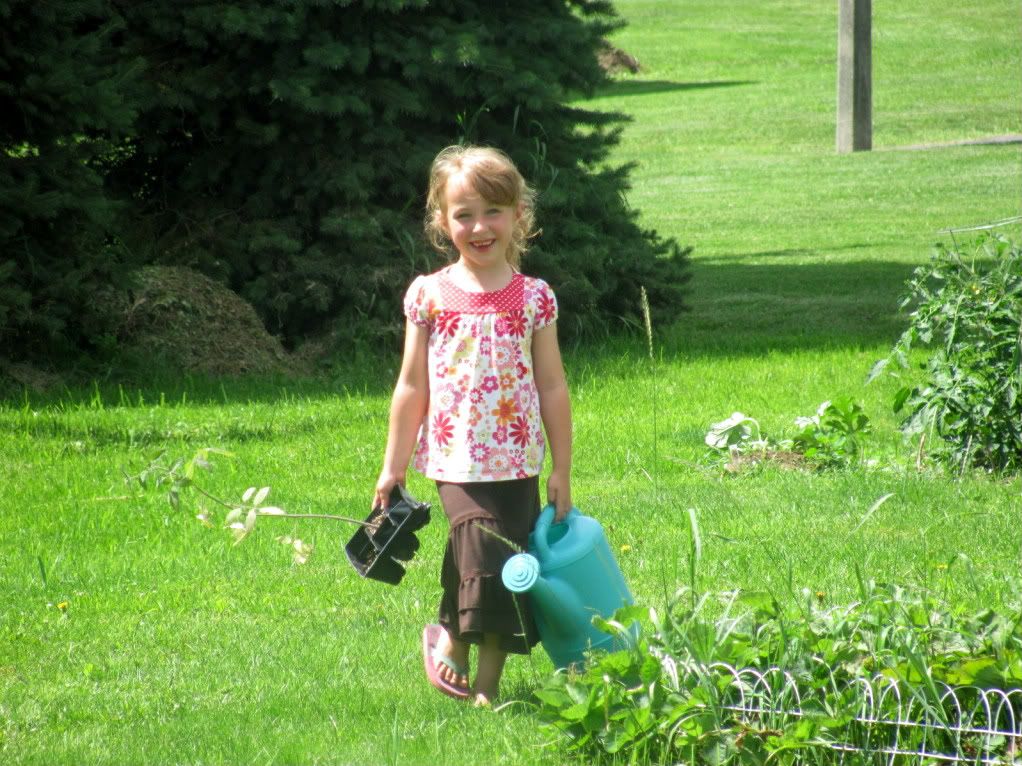 This shows Eli's 'servant' heart. He is always ready to help out or 'surprise' me with a job well done. On this day, he had decided that he would clean 'all' of the shoes.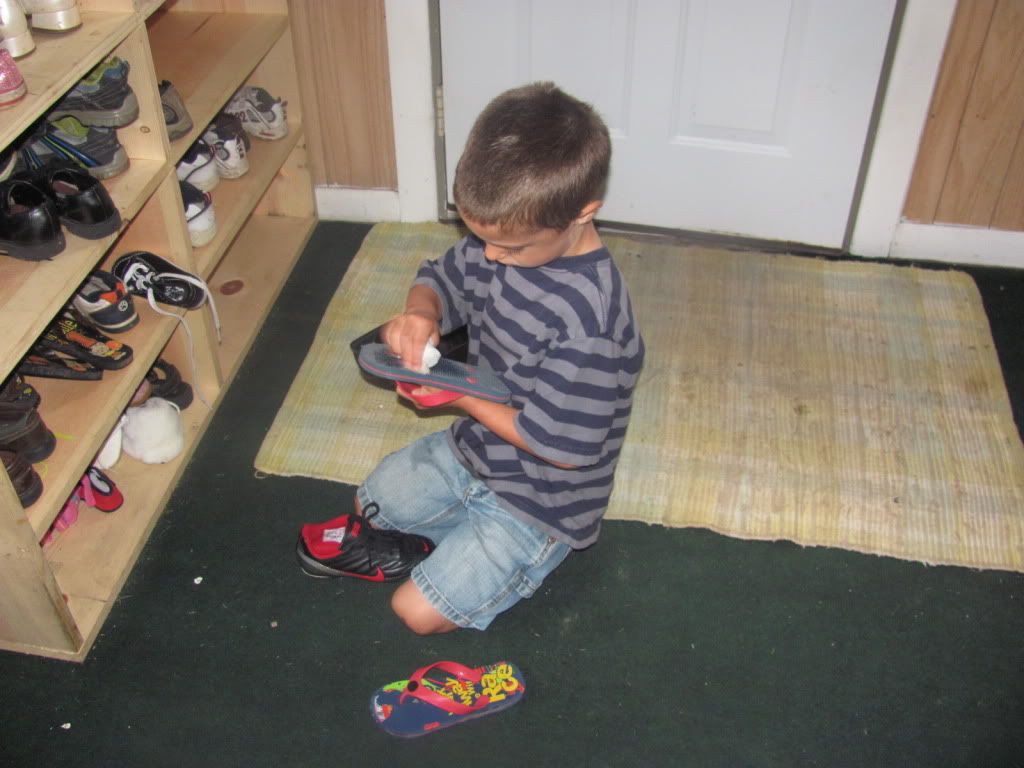 And finally, here is the kids Lemonade stand. They worked so hard, and sat out there for hours, literally. I was so happy that many kind people stopped for a cup of Lemonade :) Now the kids are trying to figure out what to do with the money they made :)