So, the first Mother's Day without my mom was sad. Every part of me ached to wrap my warms around her and say 'I love you'. Our pastor's wife had the blessed idea to set up a table in the back where we could set up 'memory' displays in honor of our mother's---living OR gone ahead. So that was nice----a way to honor my Mom, even though she wasn't here to see it.
However, as much as I missed my Mama, my life was still blessed to over-flowing this weekend. My husband made lunch for us this afternoon (yummy quesadillas, at my request!), and we were able to enjoy it with my in-laws. It was such a blessing to have Joel's mom here with us on this day when I was missing my own mom so much. My sister also ate with us----we were sharing 'mom' memories with each other as the day went along. Then, later in the afternoon after our guests had left, the kids helped Joel to plant some new blueberry bushes in our yard.
And also, yesterday, I had the pleasure of watching my kids at their first soccer practices/games. This was fun, fun, fun! The morning started out cold and rainy, but it got gradually sunny and warmer as the day wore on. Here are some pictures of my little people:
Daddy is coaching Cosette's team. This was AFTER we had convinced Cosette that purple tights are not meant to be worn under your soccer uniform!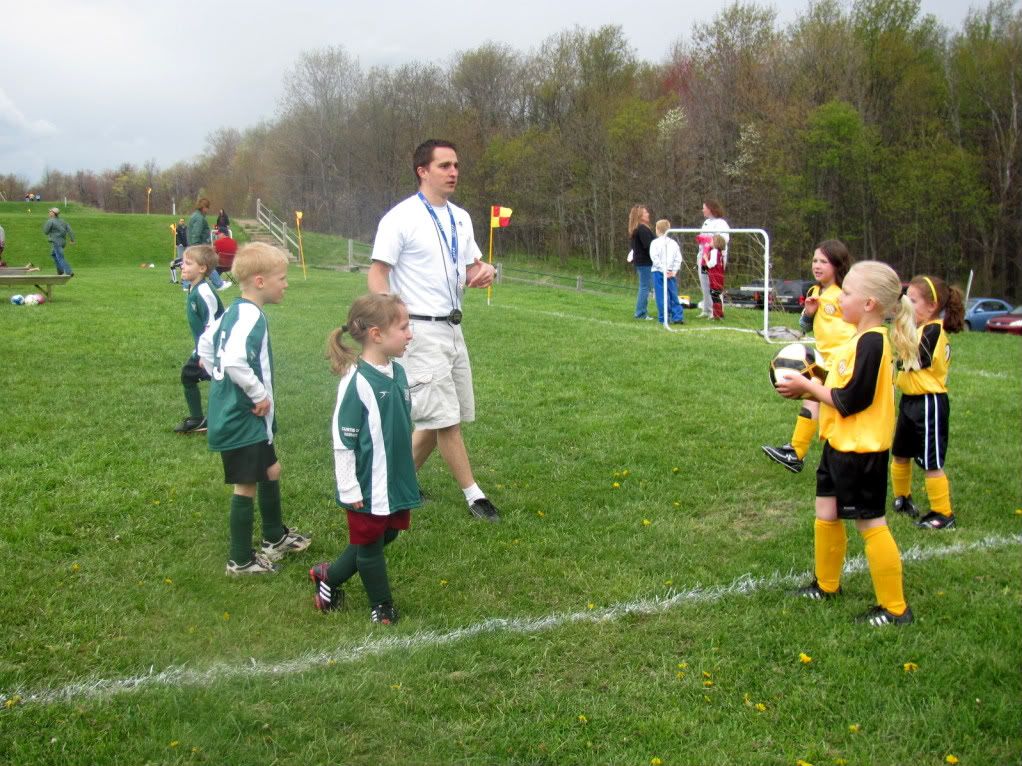 Cosette did not enjoy the first game of the day much, as she was cold and got knocked in the face at one point. However, as it got warmer, she started to have more fun. AYSO does just six players on a team for this age group, so each player gets lots of field and ball time, which is great.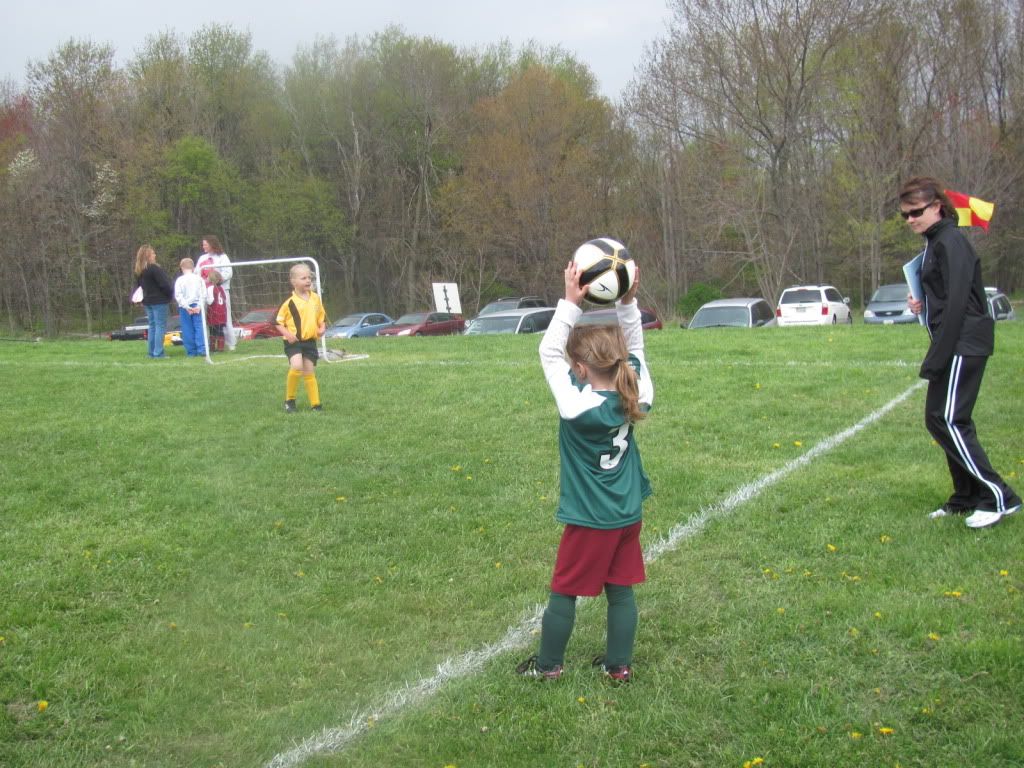 Eli's jersey is red. He is so handsome in it---a mini Joel! :)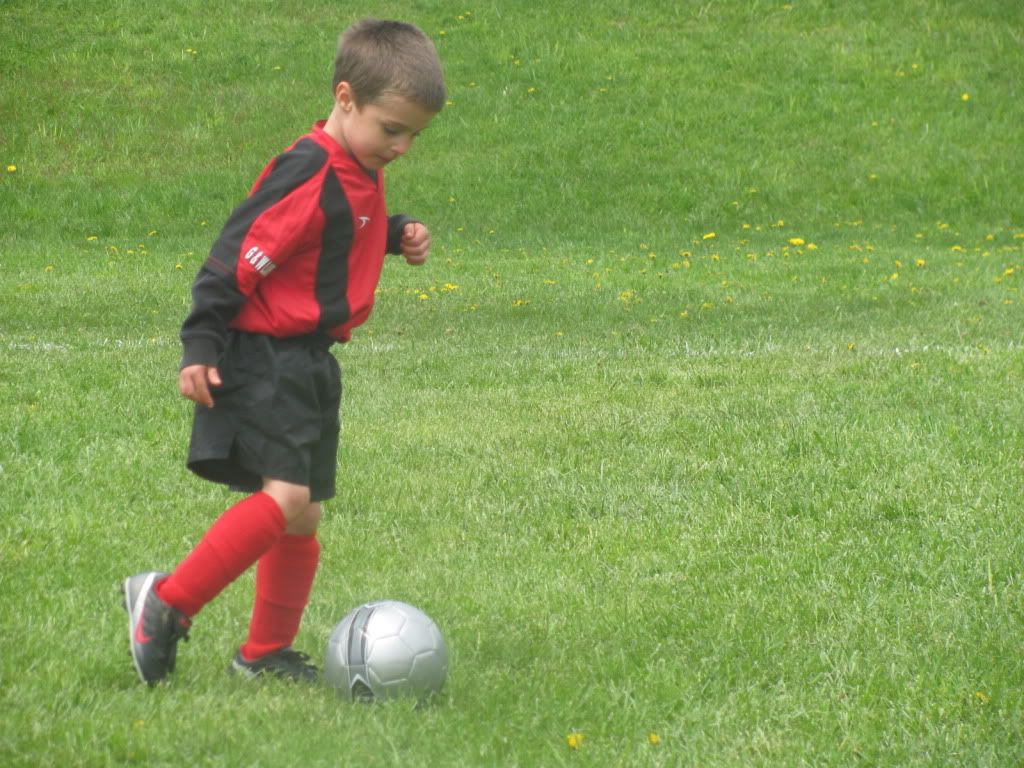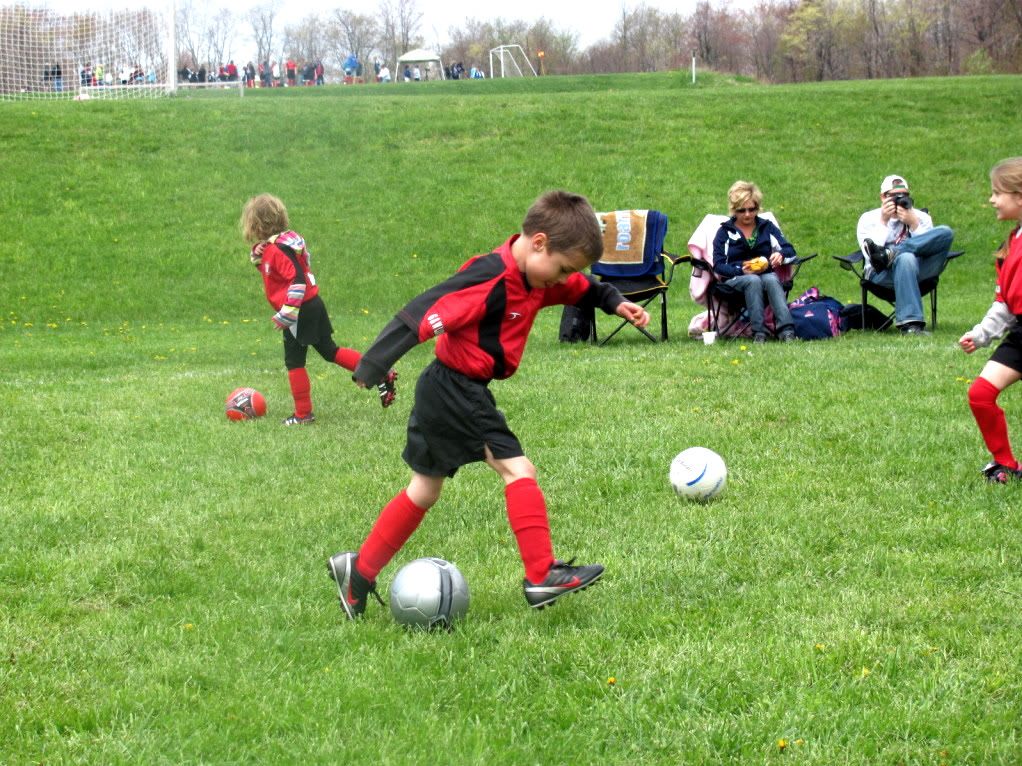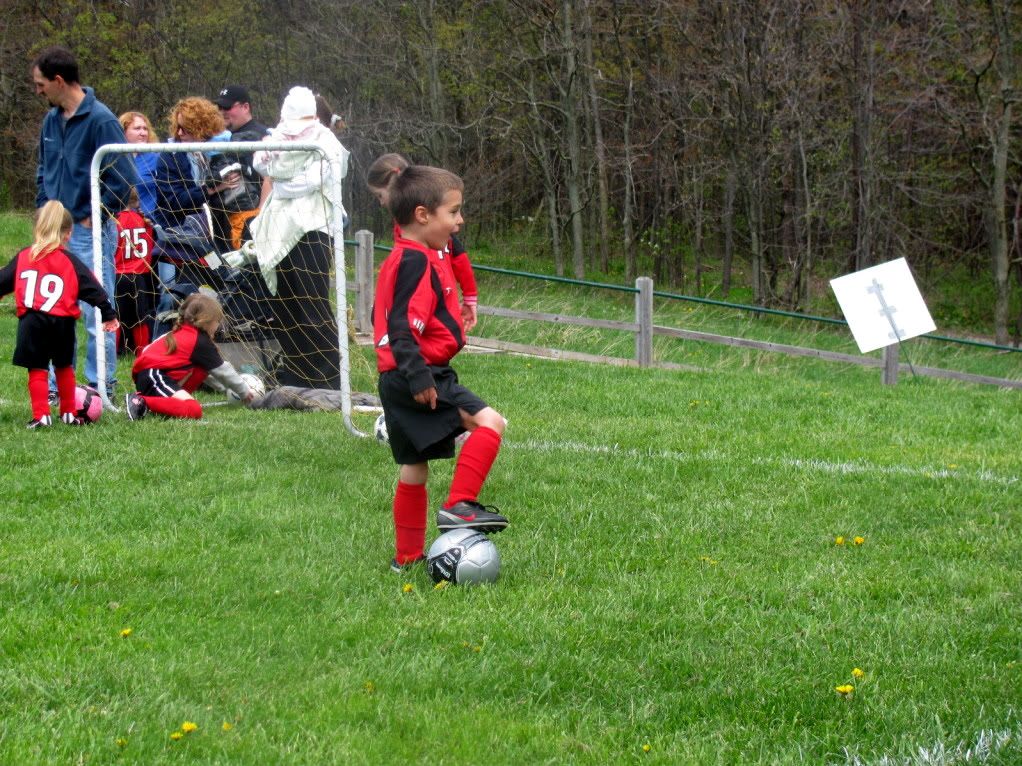 Think Noah looks sad in this picture with Grandma? He was so upset that he wasn't allowed to play in the game that he sat on his ball like this for a long time. I hope he's old enough to play next year! Poor guy!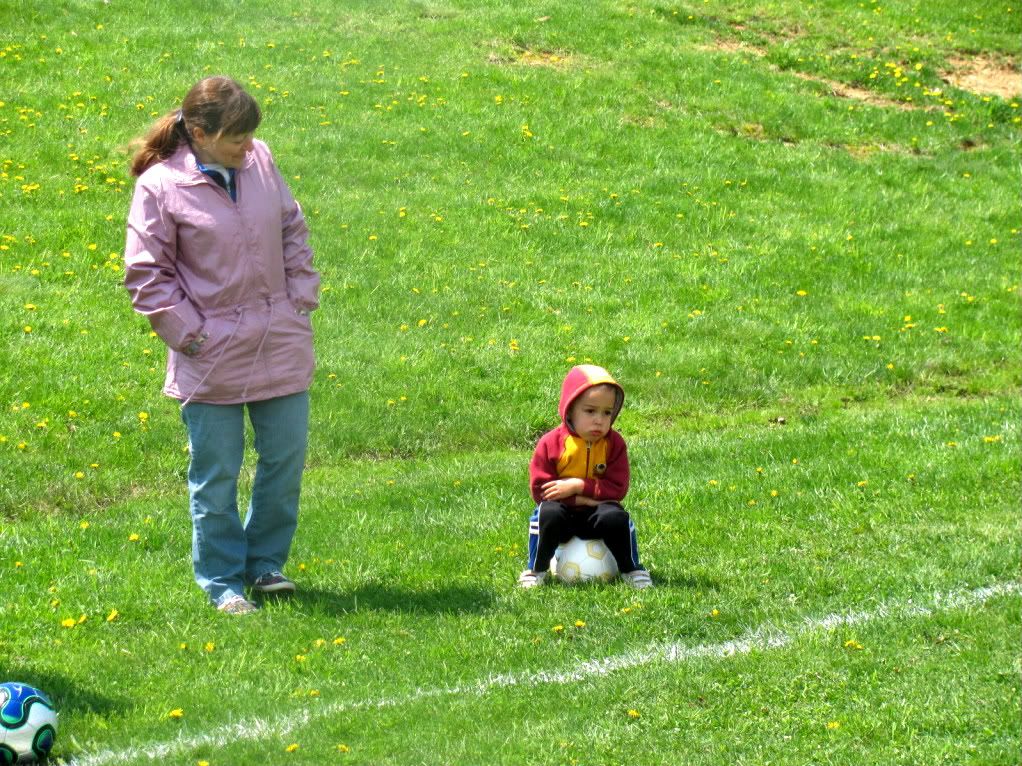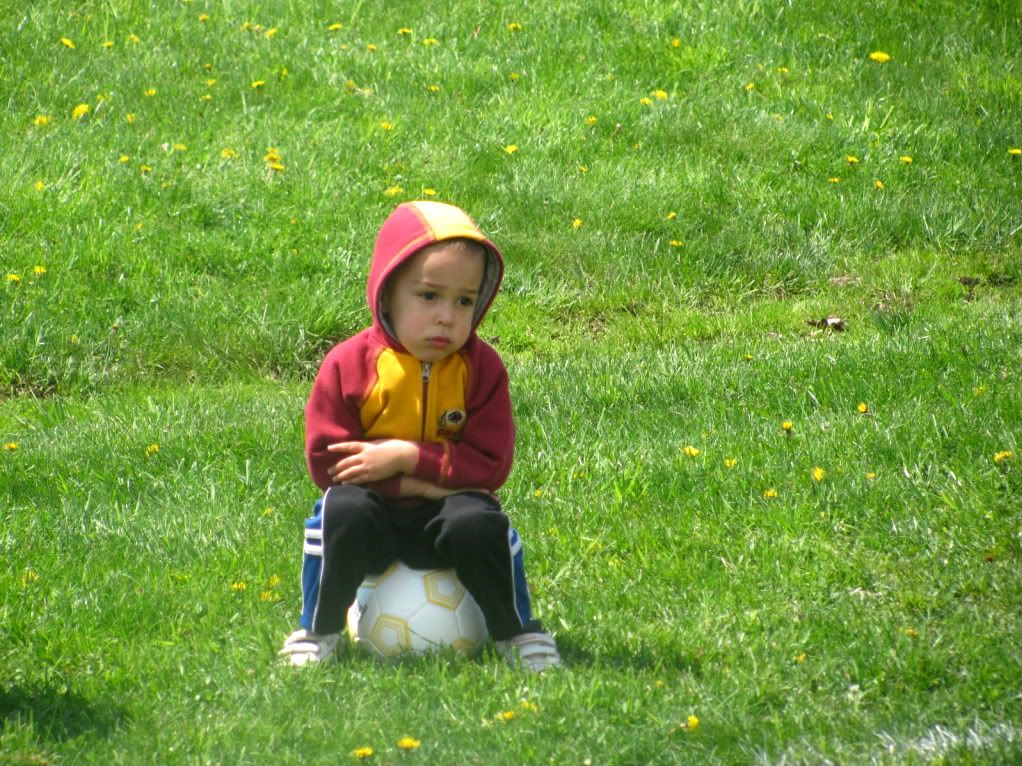 My little Leanna Rose sat on her blanket happily, eating cheerios and soaking in the sunshine.
Yep, it was a week-end full of my four Mother's Day blessings---Cosette Elise, Elias Jacob, Noah Shaun and Leanna Rose. Love these four little people!