"But when the kindness of God our Savior and His love for mankind appeared, He saved us, not on the basis of deeds which we have done in righteousness, but according to His mercy, by the washing of regeneration and renewing by the Holy Spirit, whom He poured out upon us richly through Jesus Christ our Savior, so that being justified by His grace we would be made heirs according to the hope of eternal life." Titus 3:4-7
God's Word spoke richly to me this morning. What a beautiful passage to remind me of God's goodness as I started out my day. Do you start your day out with God? I highly recommend it. :) There were many things that went 'wrong' with my day today, and I could have focused on them and turned sour myself. (Believe me, I do that alllllll the time) But today, I chose to focus on this passage of Scripture, on God's great love for me, and on hopefully displaying this same love to my children. And, in keeping this Scripture in my brain all day long, I was able to find all the beauty around me....

The first source of beauty came in my daughter....where else?
I hope you don't get bored with all of these photos. I just couldn't resist. She was wearing her new butterfly- strawberry outfit, and the sun was so gorgeous and warm....it was calling me to do a photo shoot on the front steps! Okay, her outfit wasn't exactly 'new-new'---it was from GoodWill. And she didn't exactly need any new summer clothes......but I'm a sucker for $2.00 cute baby clothes from GoodWill! Hey, I guess my husband is just glad I'm not a sucker for $50.00 cute baby clothes from an expensive baby store ;)
I know, I know....she's the cutest thing walking the face of the planet right now....but feel free to remind me again, I don't mind :)
"Hmmmm.....don't mean to be rude, but you're blocking my light, mom, and I'm trying to get a little sun...."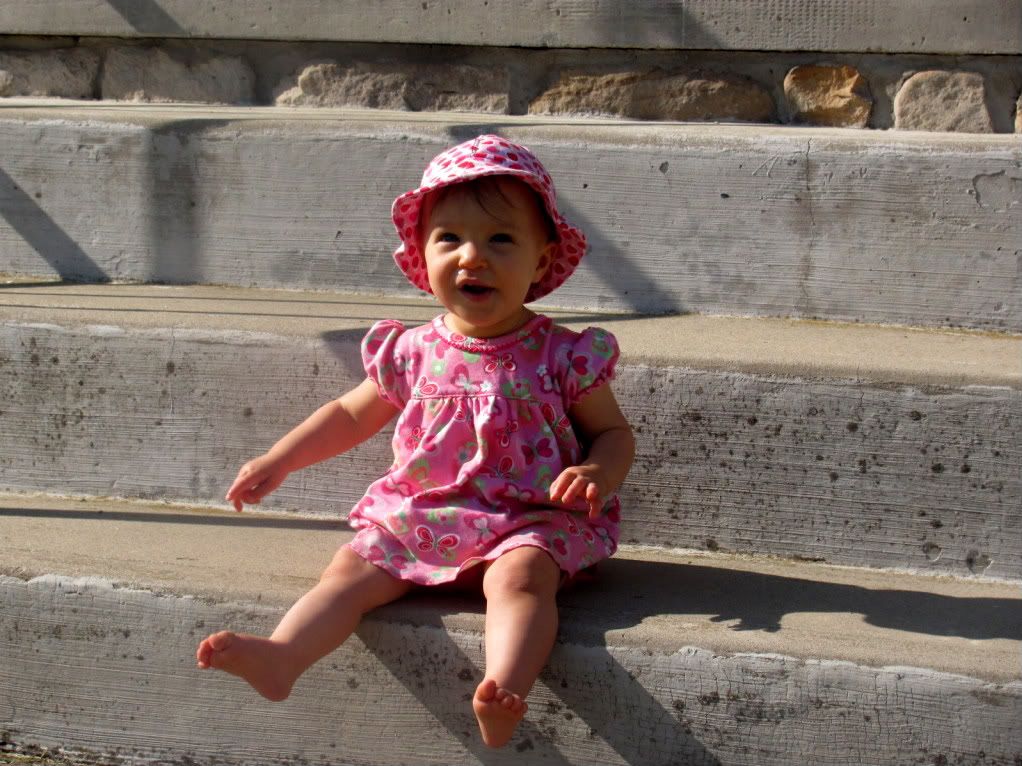 Where's Leanna?? Peekaboo!
And another new trick---pointing! At least it's cute when you're only 11 months!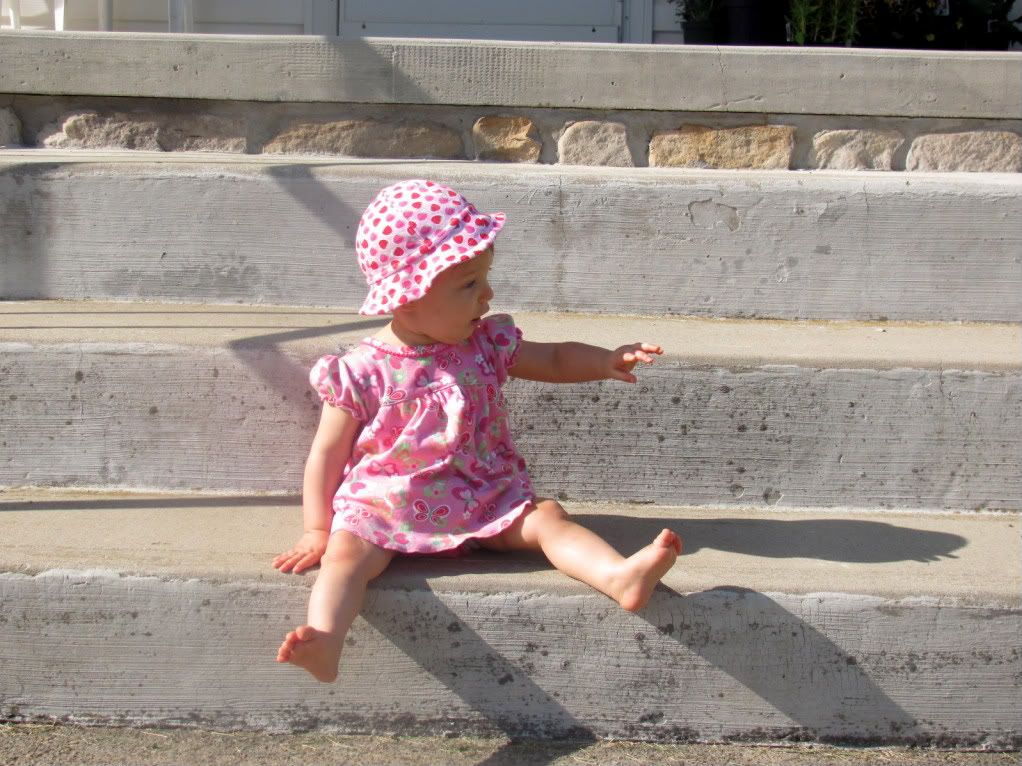 The second source of beauty was flowers. We're planting our flower beds, ordering new tulip bulbs for next spring...Cosette is just as excited as I am!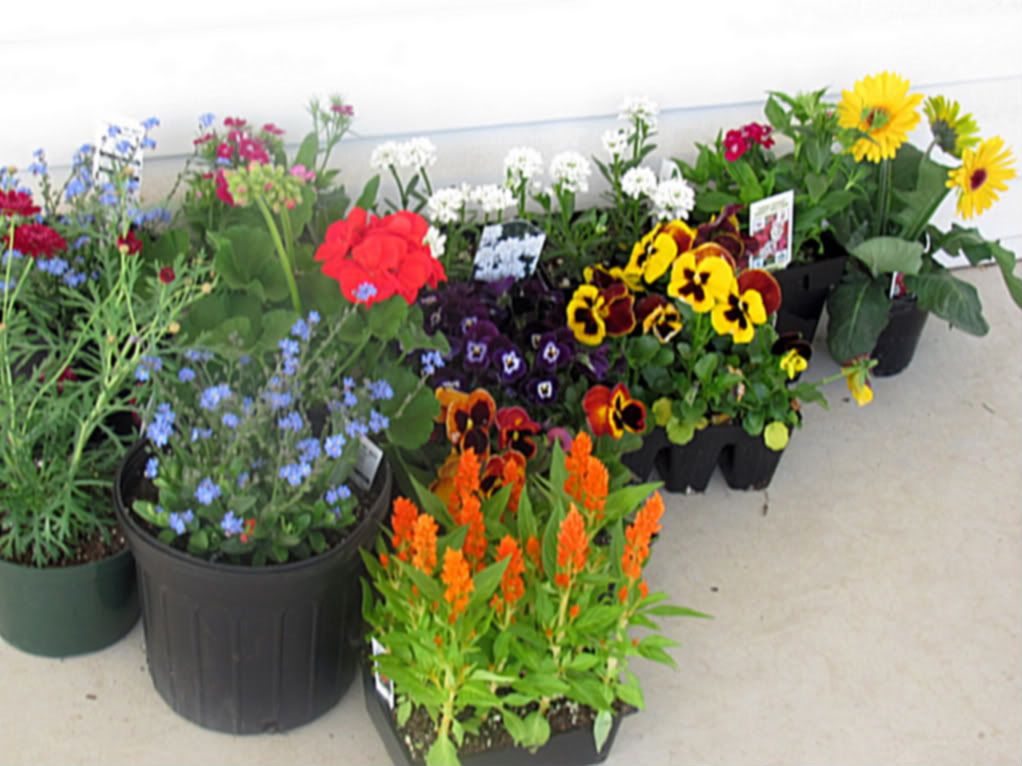 And the last source of beauty came in laughter.
Eli asked if he could have a snack after nap-time. I told him he could share a banana with Noah. I assumed that he would break it in half, giving one to him and the other to Noah. But I turned around to find this:
First a bite for you.....
Then a bite for me! They ate the whole banana this way :)