We were having family devotions this morning after breakfast. I asked the kids if they knew which mountain Moses climbed to get the Ten Commandments from God. Cosette quickly responded with: "Mt. Everest?" Haha. You just never know what's going to come out of their mouth next! Especially Eli. No matter how often we drill him on proper social etiquette, he always manages to say the most impolite things. He told a neighbor lady the other day "Hey, you have lots of gold shiny stuff in your mouth!" At his birthday party , he told Cosette "Thanks for the card Cosette, even though I didn't really like it" Aagghh!! What's a Mama to do? :)
The other thing that amuses me with children is how much they want to 'help'. And how often their 'helping' is actually hindering :) But, nevertheless, of course we let them help. How else would they actually learn how to do things?
For example, when Joel saw these pictures of the boys, he laughed and said ''They are really bad at sweeping up that grass!" But they were so tickled to be 'helping out' after Joel had mowed the lawn. And they 'swept and swept' for a long time with all their little might :)
Not sure why Noah is still wearing a bike helmet in this picture.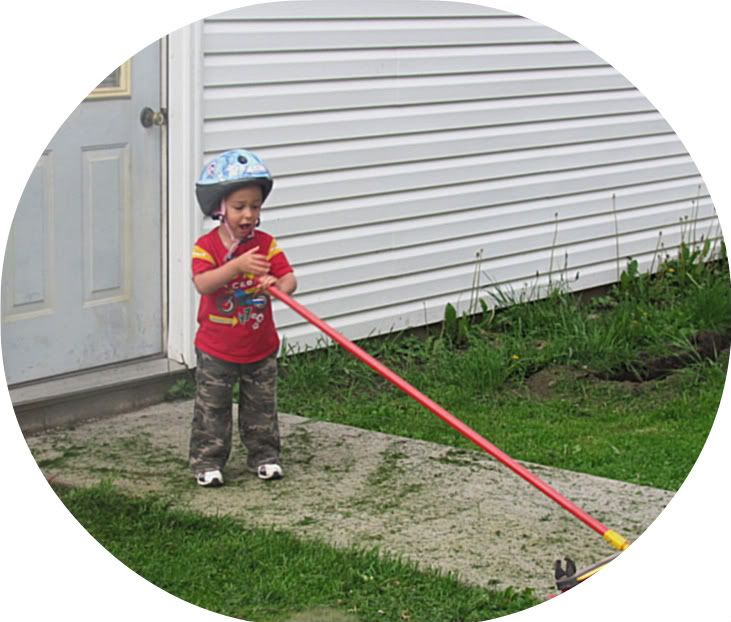 I love that they're both wearing red shirts in this picture---they look just like tweedle dee and tweedle dum :)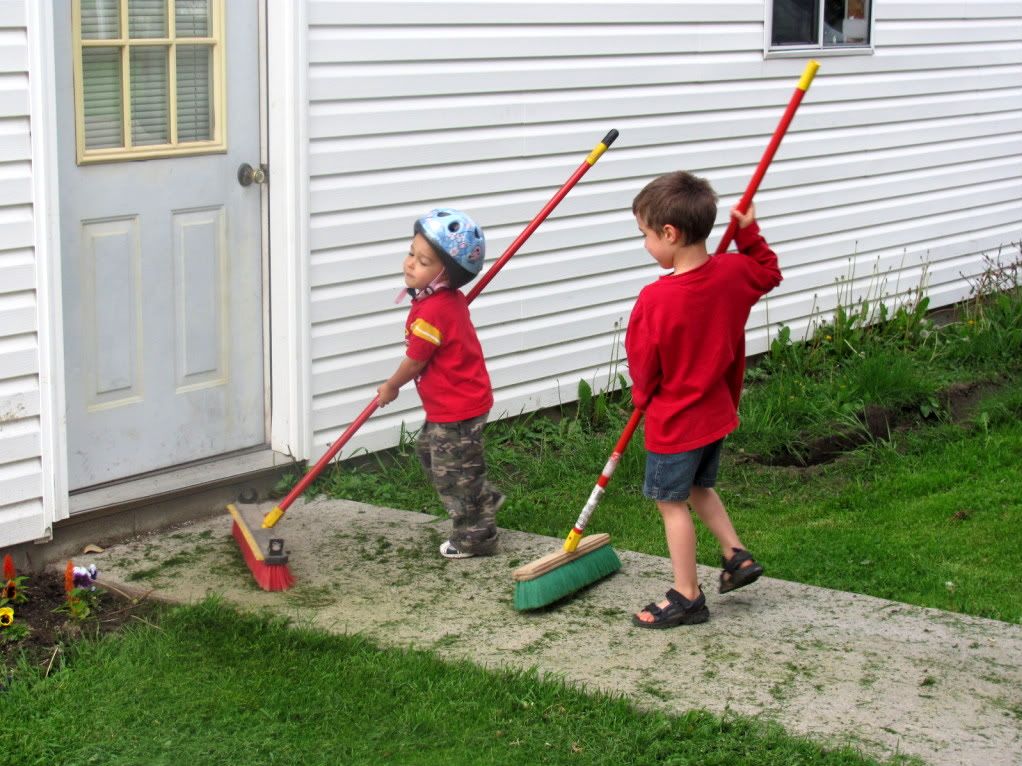 She was quite delighted when I gave her a bowl with a little bit of vanilla ice cream in it. I think some of it may have actually made it into her mouth :)