We celebrated my sweet Leanna's first birthday today! Her actual birthday isn't until Monday, but tonight worked better for everybody to get together. So much has happened for our family in the past year that it's hard to believe it's only been that long! Our sweet Leanna has been here with us a whole year now, and we love her more than words can say. So, without further 'ado', her birthday party....
Yep, that's her cake :)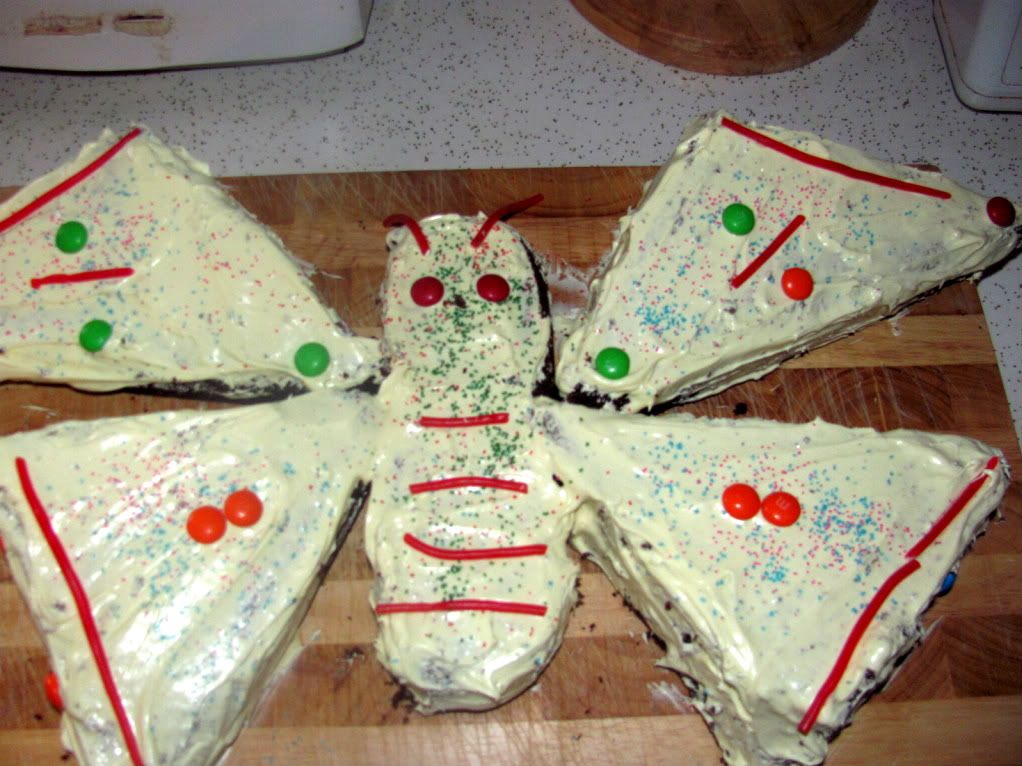 The cake that was 'just for her' was cupcake size. She ate the entire thing! I think that's the most sugar she's ever had at one time!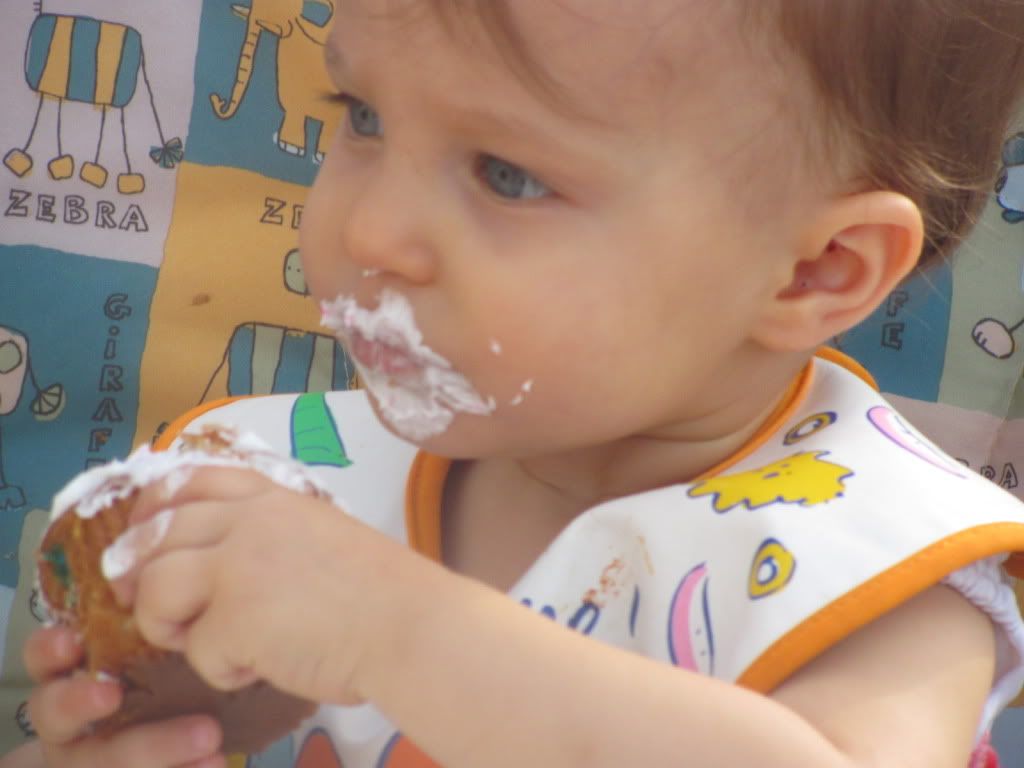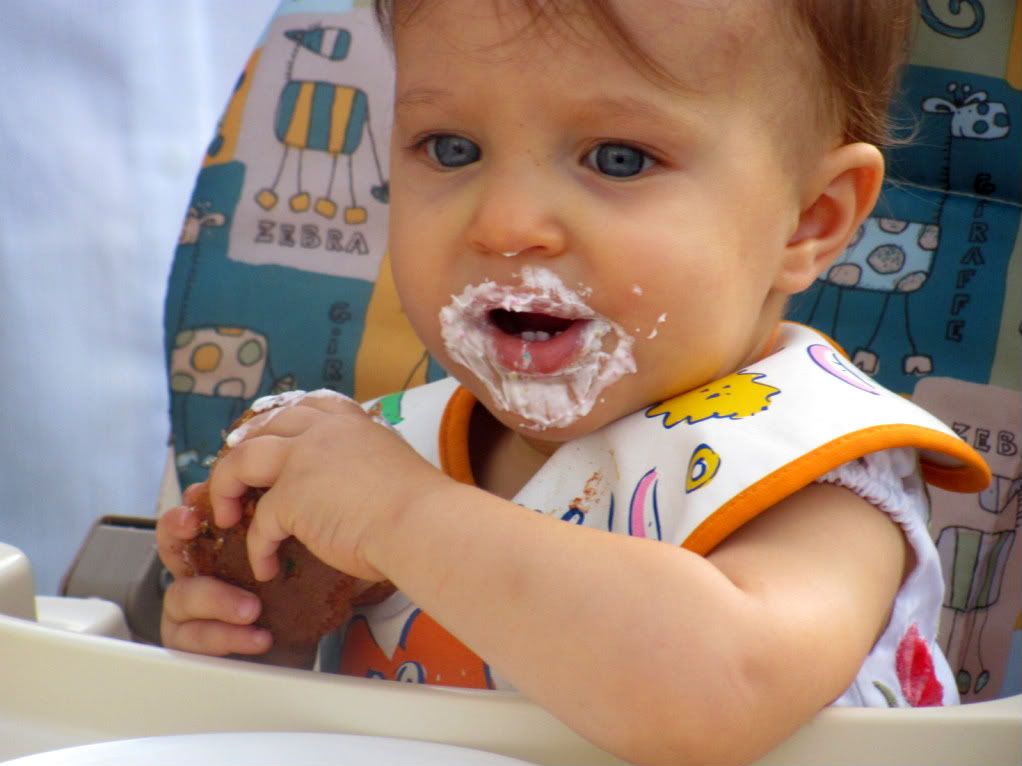 And yes, of course, the rest of us ate cake too :) We sat outside on the deck because it was such a gorgeous evening! Well, that, AND I'm in love with my yard right now!
See why?
Here, Noah demonstrates the proper way to eat a cherry
Grandma Carol, my Dad's mom, signing Leanna's birthday picture frame
My brother---what a handsome guy :)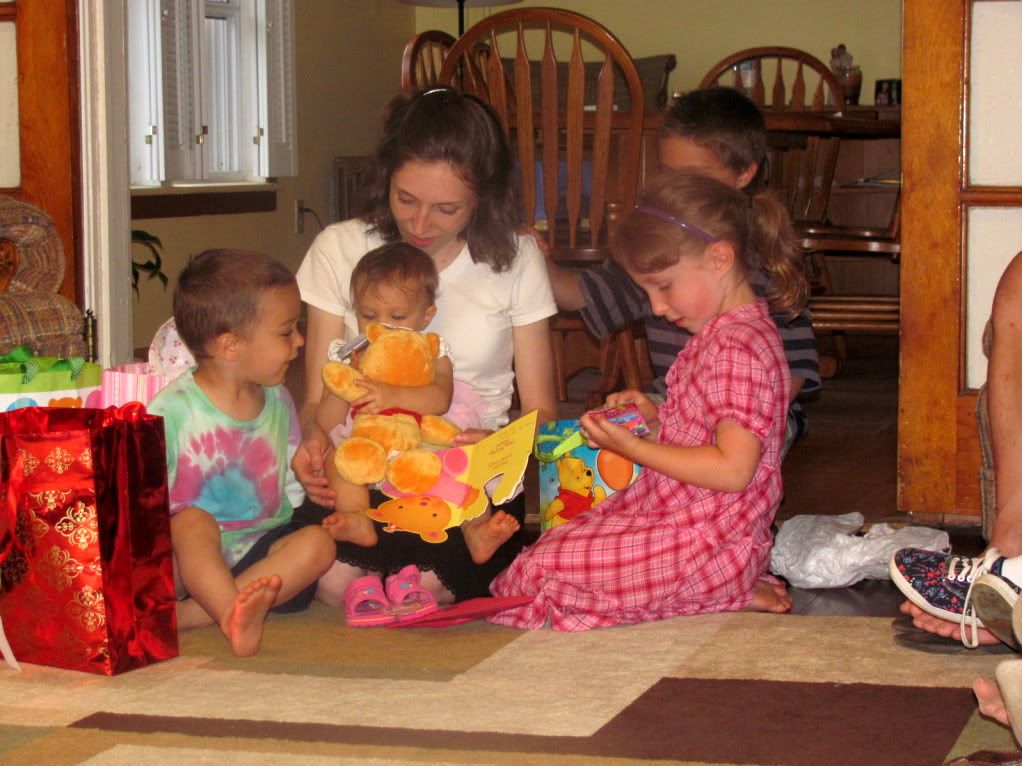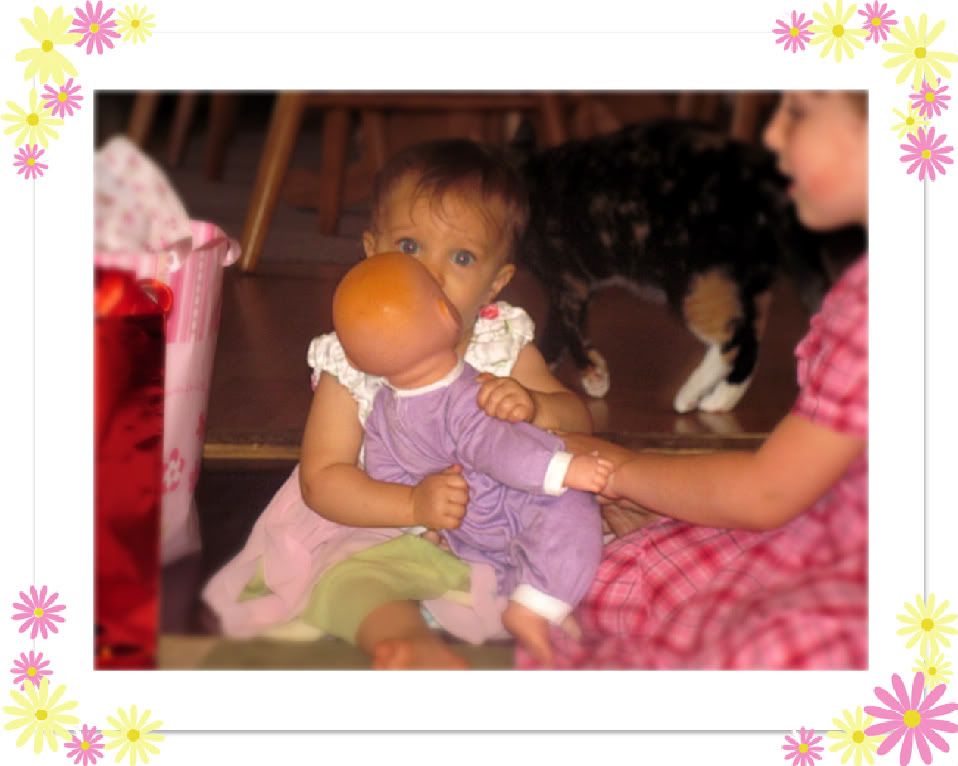 Showing off one of her new outfits from my Dad and Suzanne----they were here with us tonight in spirit :)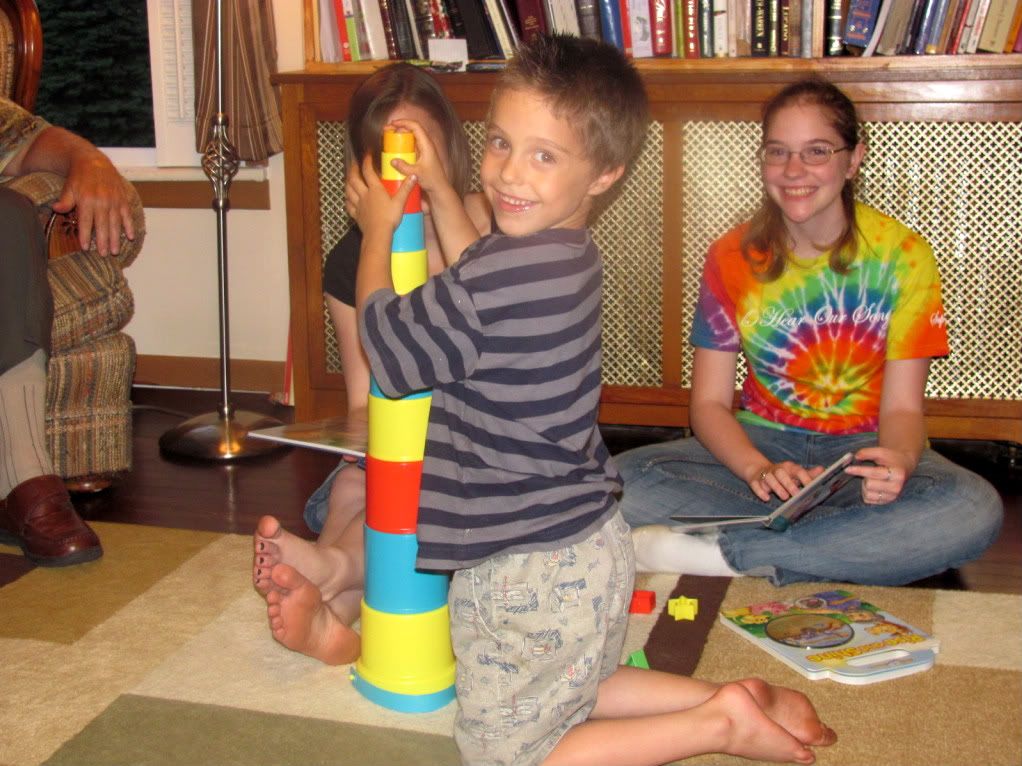 I love 'Aunt Kristin pictures' with my kids :)
My sister on the left, and on the right.....my future sister-in-law!!!!!!!!!!! My brother proposed two weeks ago on her birthday, and we couldn't be happier for them :)
And finally, Grandma and Grandpa, saying goodnight to the birthday girl, who had long since shed her hot dress :)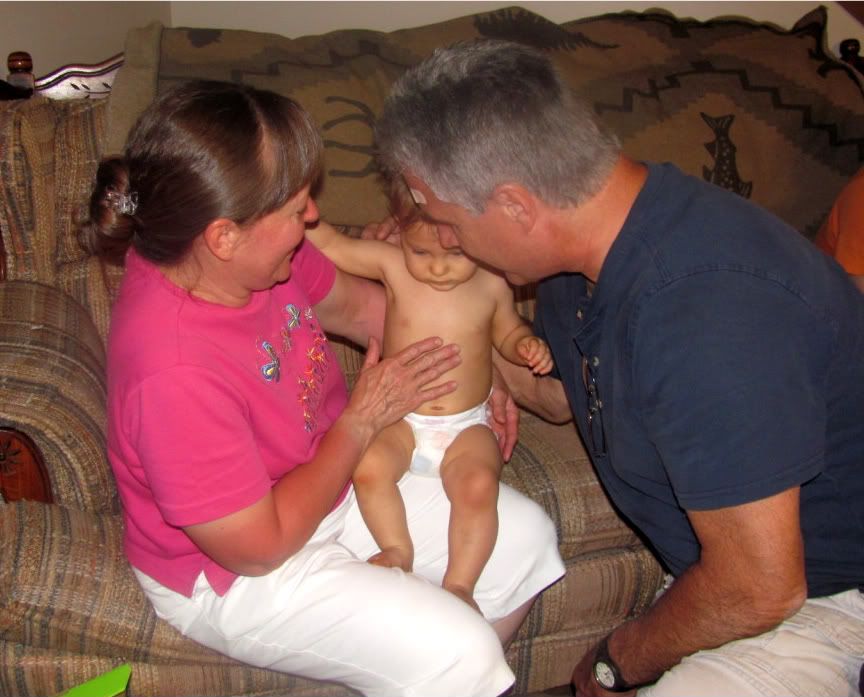 Happy Birthday, Leanna Rose! We love you!
( I just realized that there are no pictures of my husband on here......that's what happens when you're stuck behind the camera all night, I guess :(