Remember our snow from a few posts ago? Well, yesterday, it was 70 degrees! The kids played outside for hours. I walked outside the back door, and it was like "Whoa! I've died and gone to Florida!" Then today....it snowed again. Yep. Snow after 70 degrees! Weird! Oh, and it hailed too, see?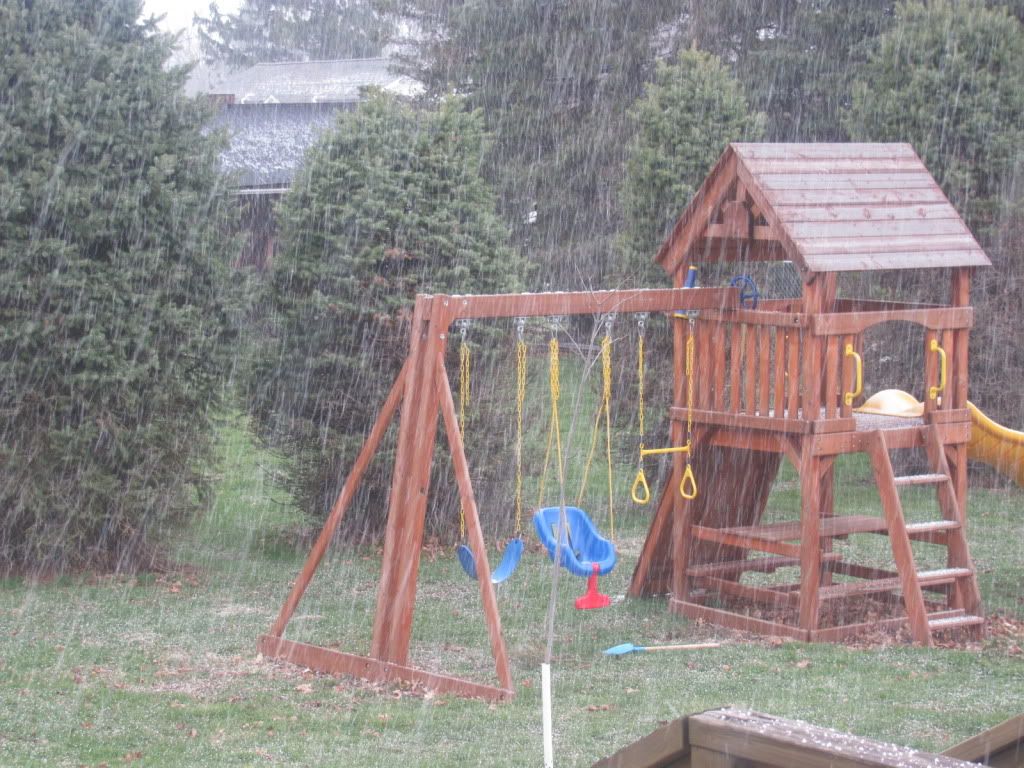 So, so much with playing outside! The kids had to find other ways to occupy themselves after school was finished. Cosette chose to help me make cookies. We used this recipe from Our Best Bites for
Orange Ginger Cookies with White Chocolate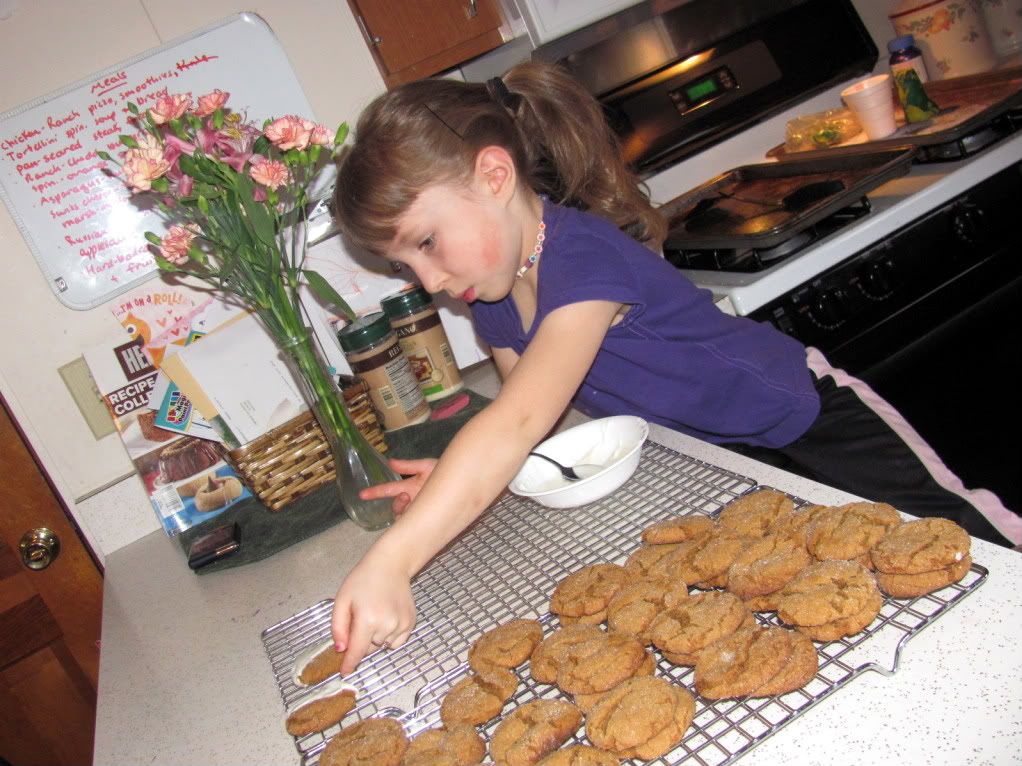 They were yummy. Really, really yummy! I think we ate a couple dozen between all of us! :/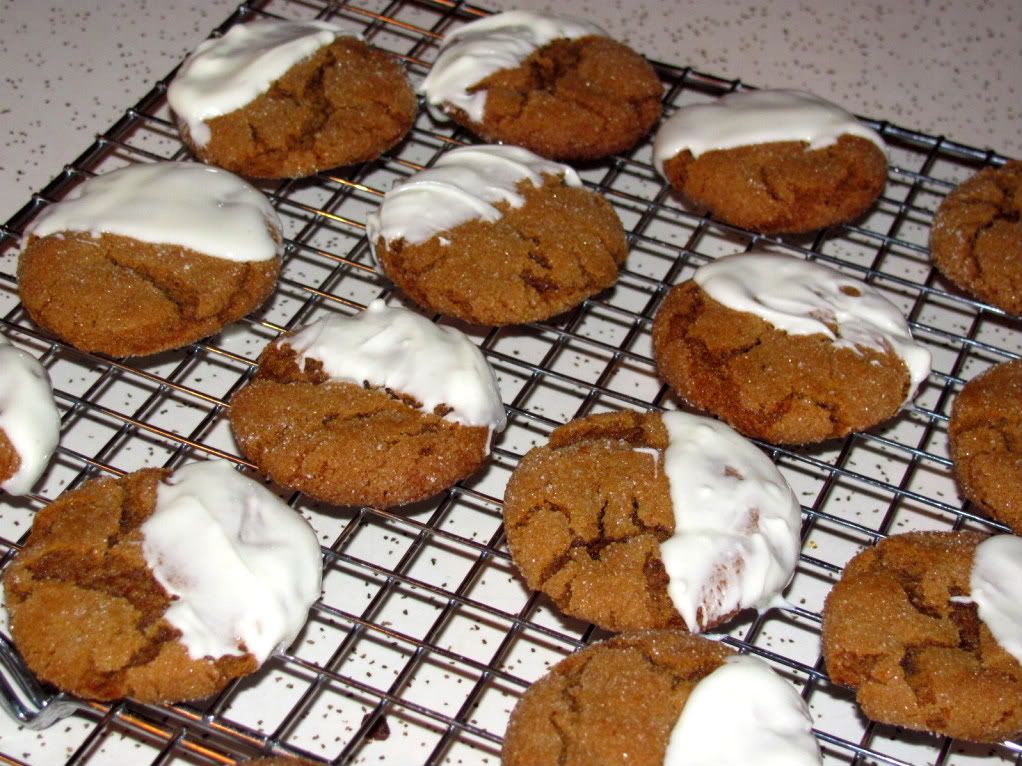 I found Eli reading a library book by himself. This makes my heart sing! I love to see my kiddos curled up with a book reading :) And yes, he is actually READING it! He is doing soooo well with his reading. He gets so excited each morning during his reading lessons. "Look mama, Look how much I read today! I read that really hard word, didn't I, Mama?" It's getting to the point now where any time a piece of written material is within his sight, he's sounding out the words with great delight!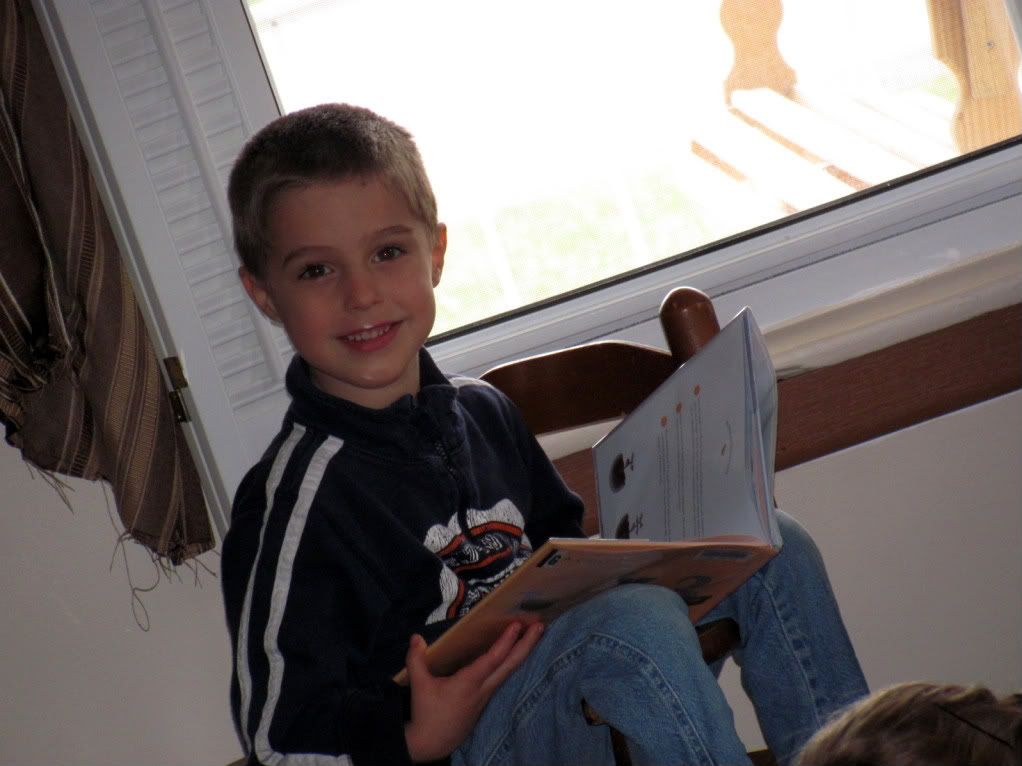 Oh, and did I mention that we also got to squeeze a little bit of Aunt Kristin lovin' into this evening as well? :)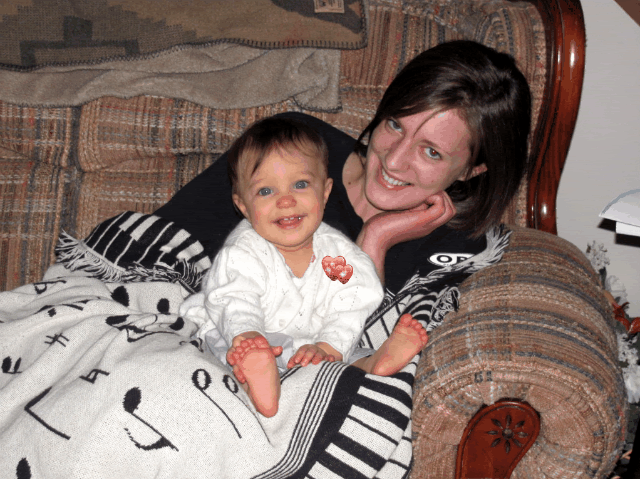 And, just in case cookies and books aren't exciting enough for you, here, watch a volcano explode :)