There are some things about childhood that make me smile, and I love to watch my own children enjoying those things! Eating a whole cream filled donut without wondering how many calories are in it is one of those things. Playing outside all day without a care in the world is another. And, oh, for little girls----dressing up!
It's such a balancing act, isn't it? Making sure your children learn the value of hard work...how to 'persevere'....how to find satisfaction in a job well done, in serving the family through one chore or another. And yet, when they're still so little.....'play' is equally important! For their growth, for experience, for learning to get along together, for building memories.....and for just plain having fun!! So here at our house, yes, we have our share of chores and helping out. Each person is expected to do their part happily and without complaining. But we make sure to leave plenty of time for 'play'.
One of Cosette's favorite things to do is dress up, ESPECIALLY when she's going to be spending time with her cousins! Today, we had three little girl cousins, all playing the part of a 'lovely lady' :)
I LOVE the red boots underneath the pretty dresses!
Yep, they're all cousins, believe it or not! Cosette definitely gets the fair skin from me! We both burn like crazy if we're not careful!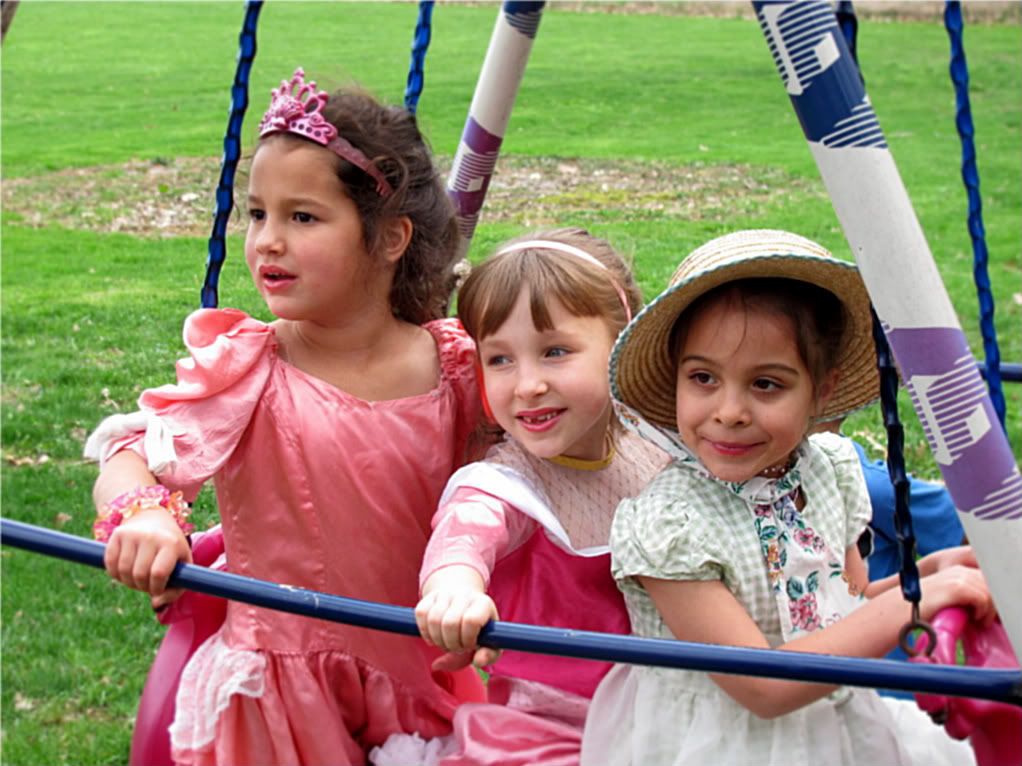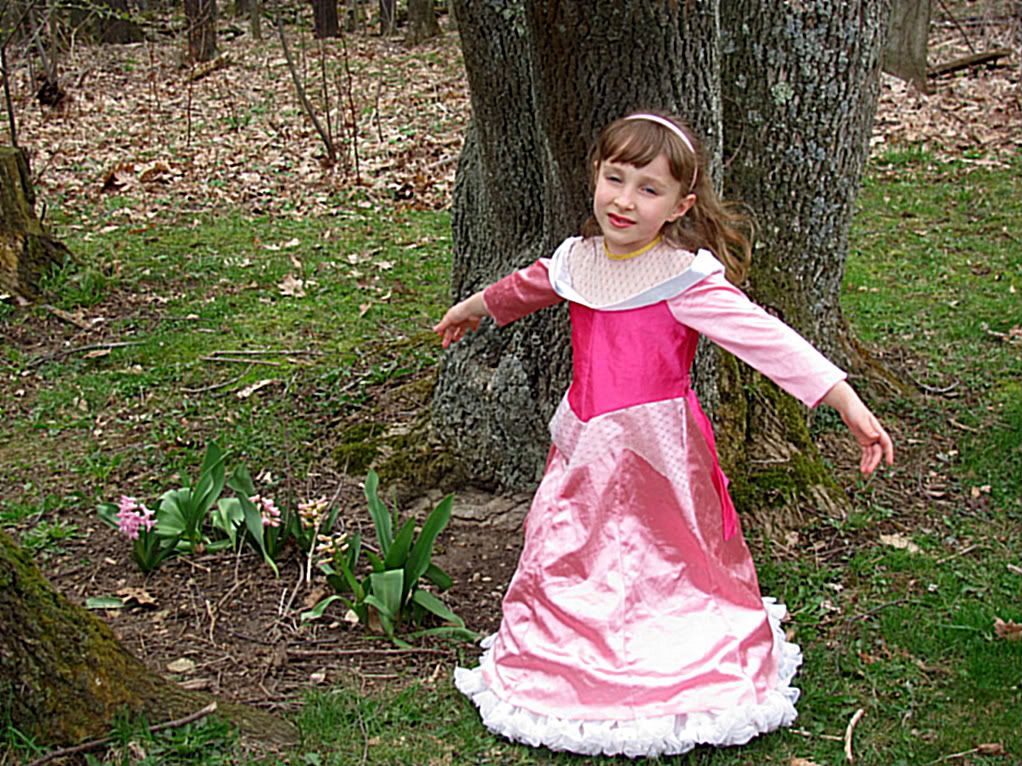 And in case you're wondering what little BOY cousins do outside all day---well, they actually dressed up too! But, they weren't lovely ladies, obviously. They were cowboys with stick horses and hats, off to explore the great unknown land called 'back-yard woods' :) Can you spot Eli's cousin in this rather blurry photo?
Oh, and it's also really cool to hang upside down from the swing set....one day Noah's gonna hate me for this photo....