It was a dancing kind of day. Oh, not for me, of course. I only dance in the kitchen when I'm fixing dinner and my favorite song comes on the radio. And then only if I'm alone. Although, I think I may have danced in front of my children once, but they already know Mama can be a little silly now and again....No, dancing is not up my alley.
However, Cosette has been asking to take a ballet class for as long as I can remember! So, this past winter, we decided to let her take one, mostly to try to break up the hum-drum of a long and cold winter a little bit. When a friend told me about a home-school ballet class that was happening not too far from home, we decided to let Cosette try it out. But little did we expect this----that not only does she
love
it, but she's also kind of good at it too :)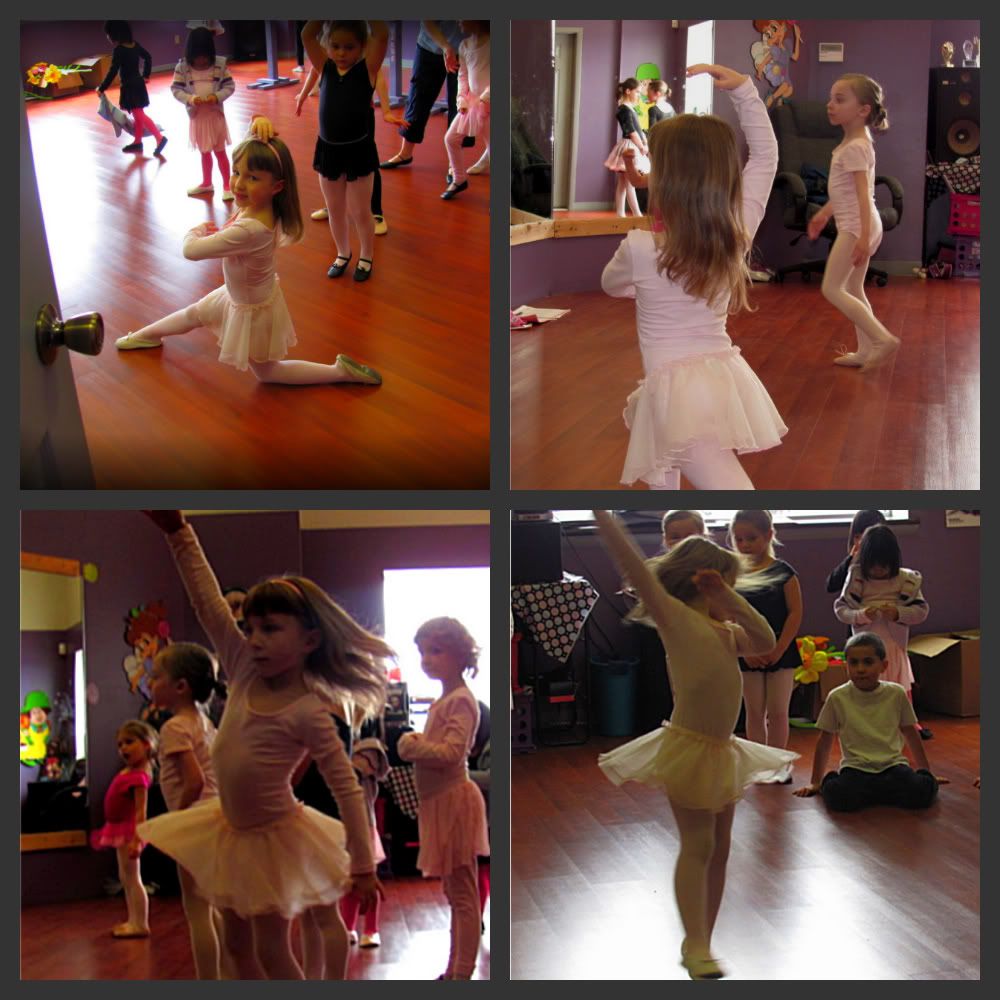 Cosette has always been a rather determined little girl! From the moment she could talk and walk, she has been kind of ...a....um...perfectionist. Hmmm...don't know
where
she gets that from ;) So, with this knowledge, Joel and I have had to reassure her several times that ballet class is 'just for fun', and she doesn't need to try to do everything perfectly. Regardless, it's still amusing to watch her determined little face as she does her best to get the steps just right. This would concern me, except that I know she's also having a blast! So, I guess a little bit of determination and hard work never hurt anybody, right?
My tiny little 'future' dancer :)