You know those bumper stickers that say things like "I'd rather be golfing?" Well, I think I need one that says "I'd rather be blogging!" It's been a very full day...my husband is at an evening church meeting...Noah has been up out of bed three, no four, times already.....and I'm sitting here at my counter, staring at all of my budget items in front of me. Checks, receipts, calculator, bills......and I just can't get myself to dig into it yet! Just five minutes of 'down time'....five minutes to refresh my brain and feel a little human again before I dive into the next task in front of me. Hoping to get all my numbers lined up before bedtime! In the meantime....
I found this note and flower on Joel dresser today. It's an Easter card
from Cosette and Noah. One of the perks of being a parent---random,
unexpected cards waiting for you all over the place!
My husband was a good sport and agreed to eating outside tonight,
even though it was
a wind storm
slightly windy :) We have a small deck,
but we haven't been able to use it much since it was winter very soon
after we moved in!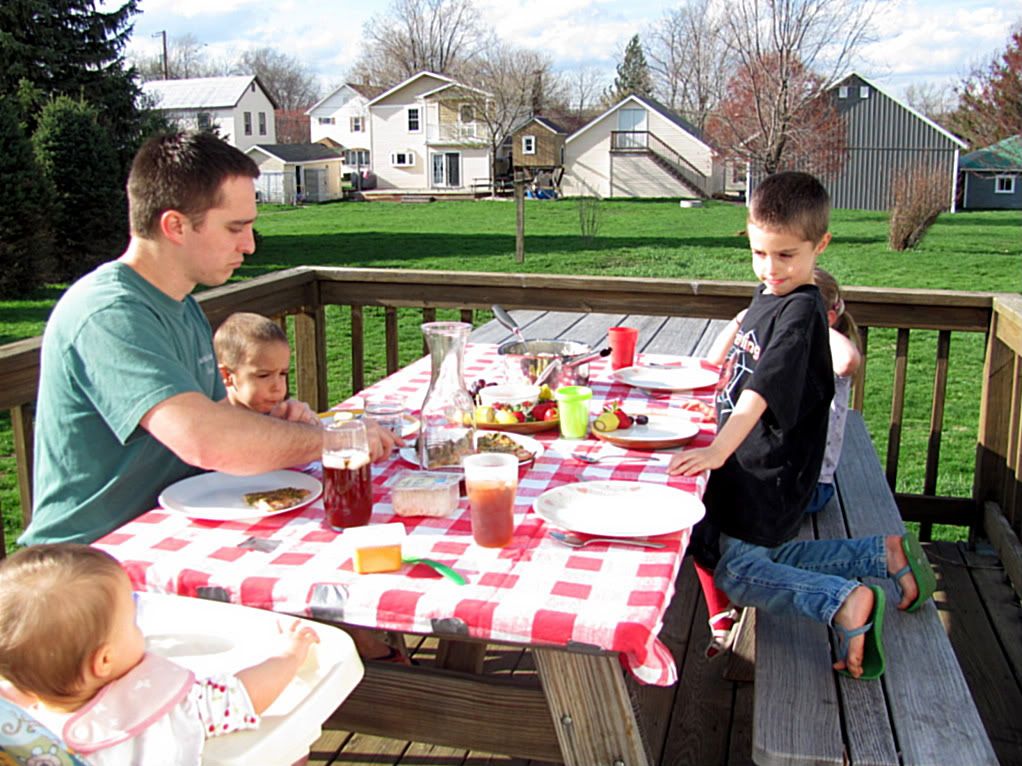 Pesto salmon and fruit with dip. I love this fruit dip---my mom used
to make it all the time. Just mix strawberry cream cheese with twice
as much marshmallow cream. Mmmmm.....
We tried not to let the wind blow her away. She laughed every time
it blew her hair!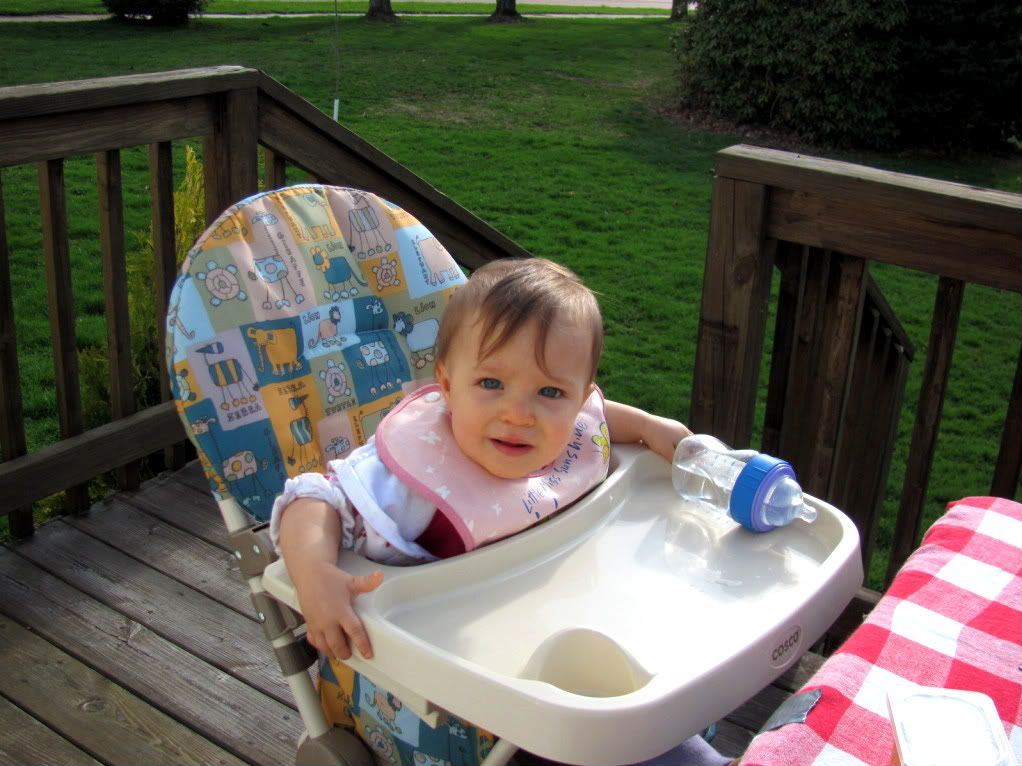 Cosette took this random picture of us.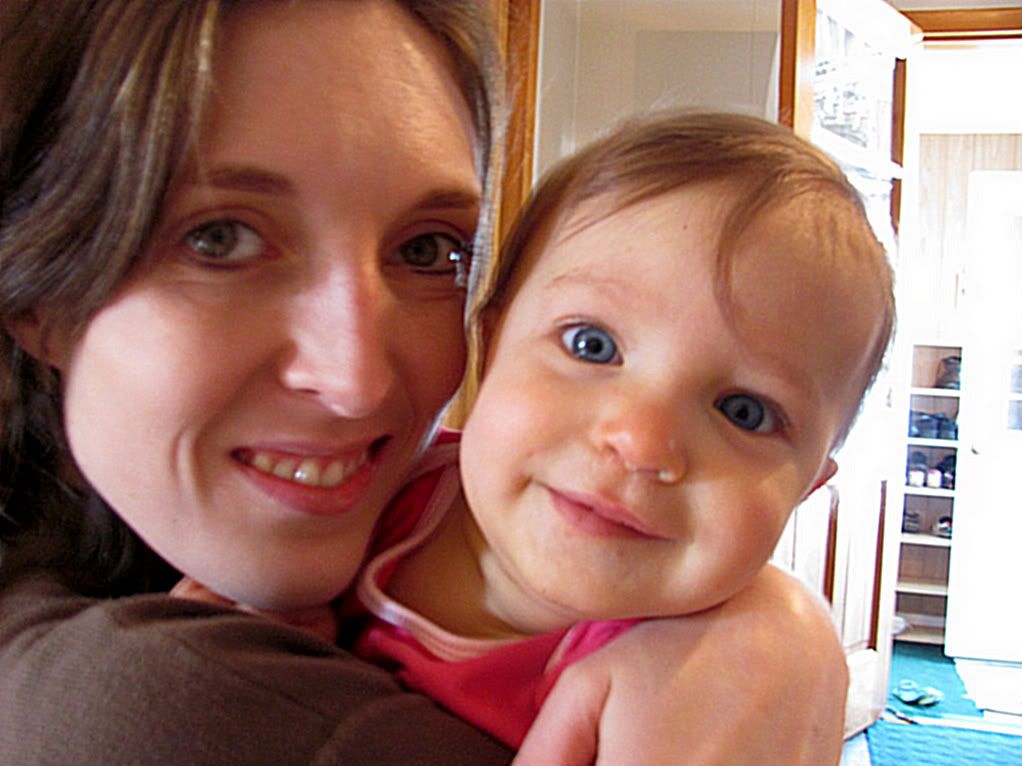 Oh, and when you say "Can I see an upside down girl?", this is what
Leanna now does. She flops over like a trained puppy dog! Too cute!
An even cuter view ;)