When someone asks you to please come throw some pies in their face, what are you supposed to do? I mean, if they really
want
you to....
My brother's girl-friend (who also happens to be a music major! Gotta love those music majors! ;) ) is also an RA on campus. Her dorm was having a fund raiser for 'Relay for Life'---a quarter (or any donation you wanted to give) to throw a pie at an RA's face! She invited us and the kids to come down and give it a try :)
Let me just say that I had no idea how much Eli was going to
love this
! It was like his life's dream come true! "Here, please take this plate of whipped cream and smash it in somebody's face" Hehe :) Poor Brittany!
Cosette went first, and was a bit timid. She just kind of 'tossed' the plate,
and it barely hit Brittany.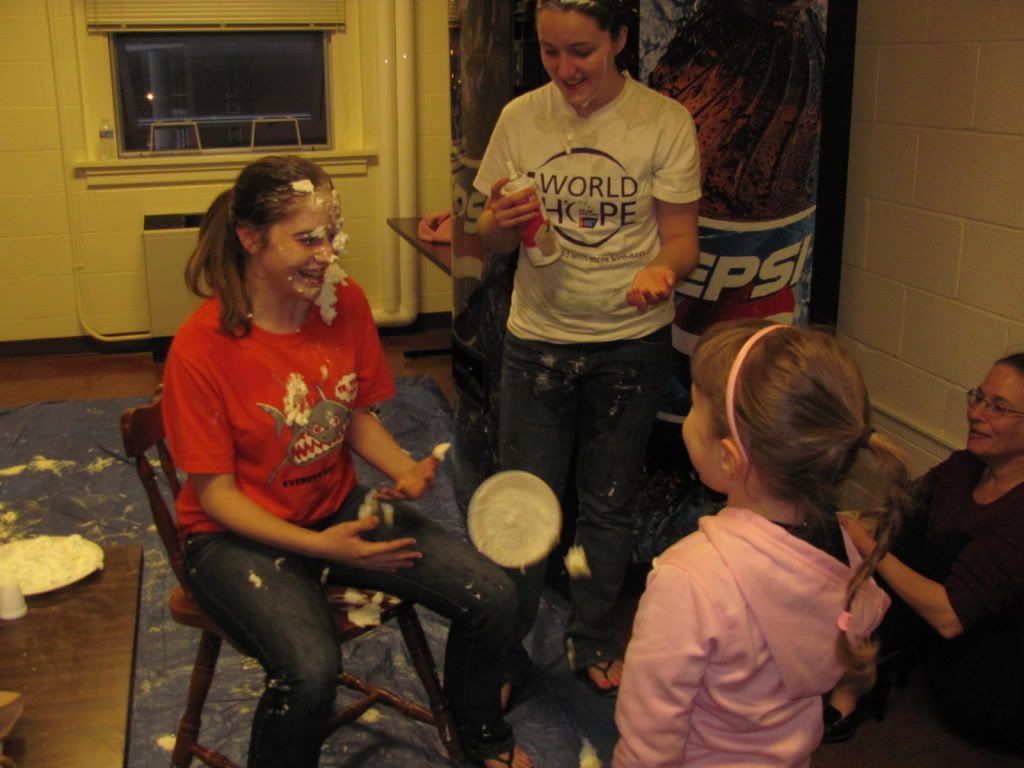 But then Eli went. And he wasn't shy at all. He got her good!
And then again.....and more times than I care to admit :) We put quite
the donation in the old quarter bucket!
After seeing her brother be so brave, Cosette decided to try again,
and was much more successful :)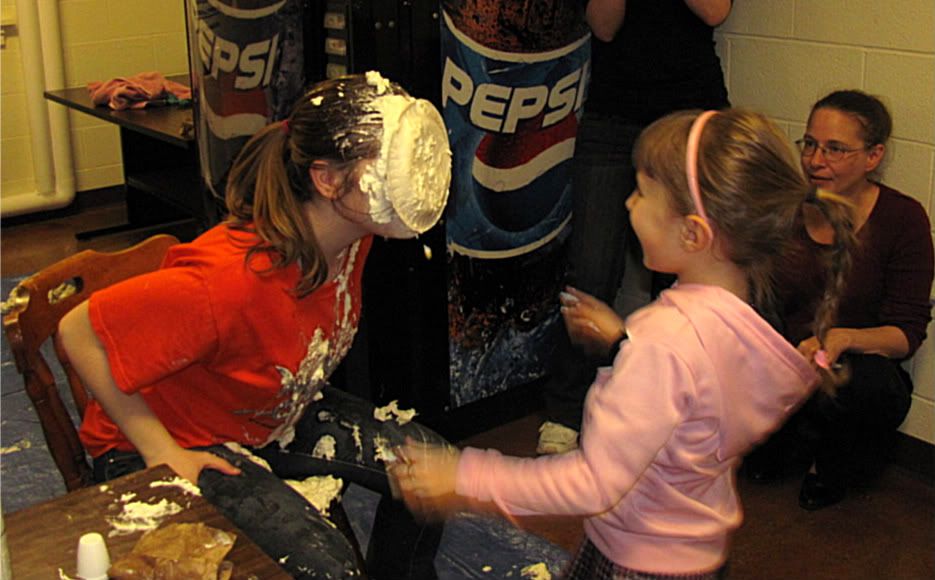 And, of course, my brother had to show his girl how much he cares
by smashing her good right in her face!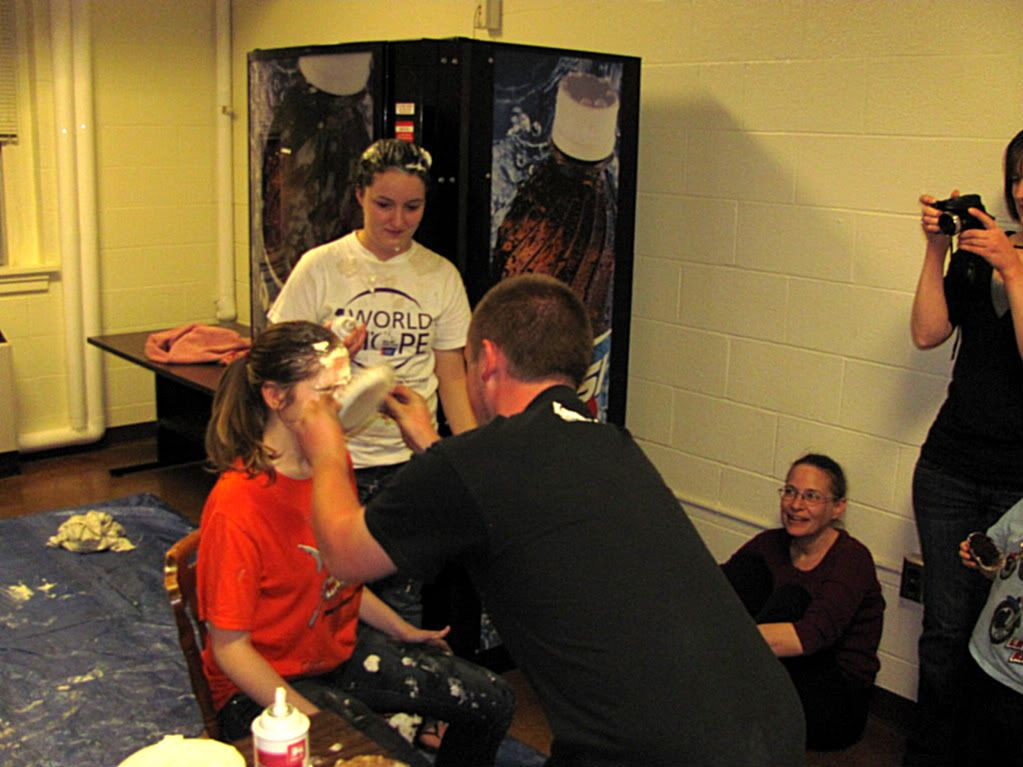 Brittany, after the damage had been done!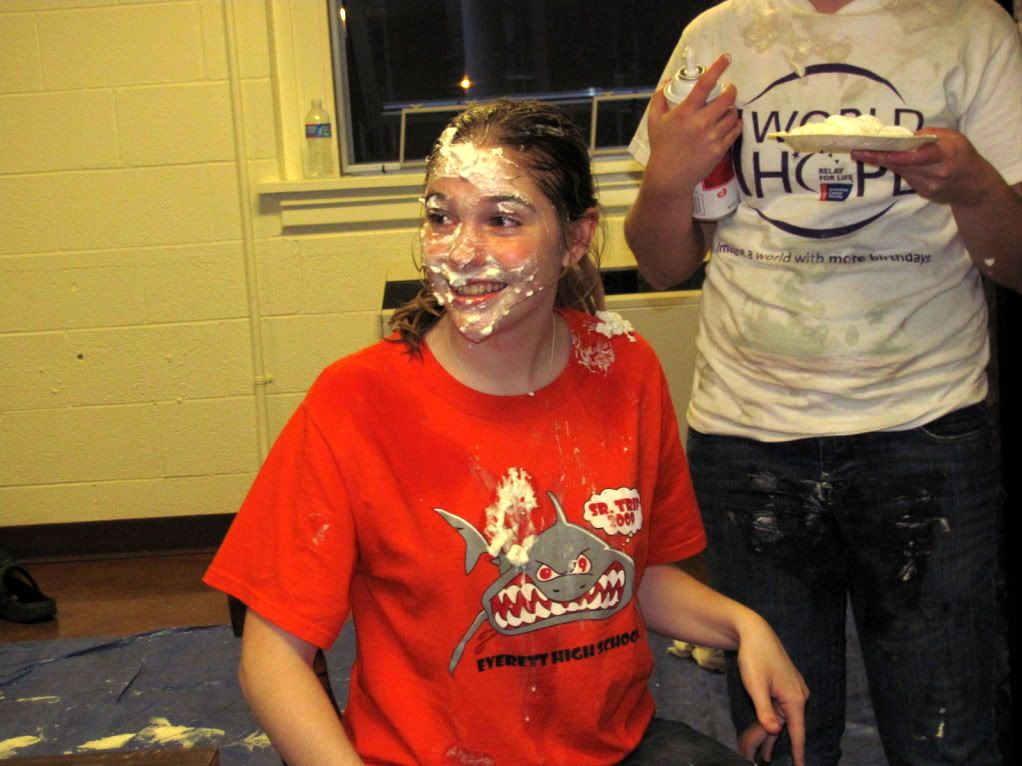 Well, after all of that pie smashing, we were feeling quite hungry for some
dessert ourselves, so a group of us went down to Denny's. Gotta love their
kids menu and cheap treats! Noah got a kids chocolate milkshake. He
devoured every single drop of it!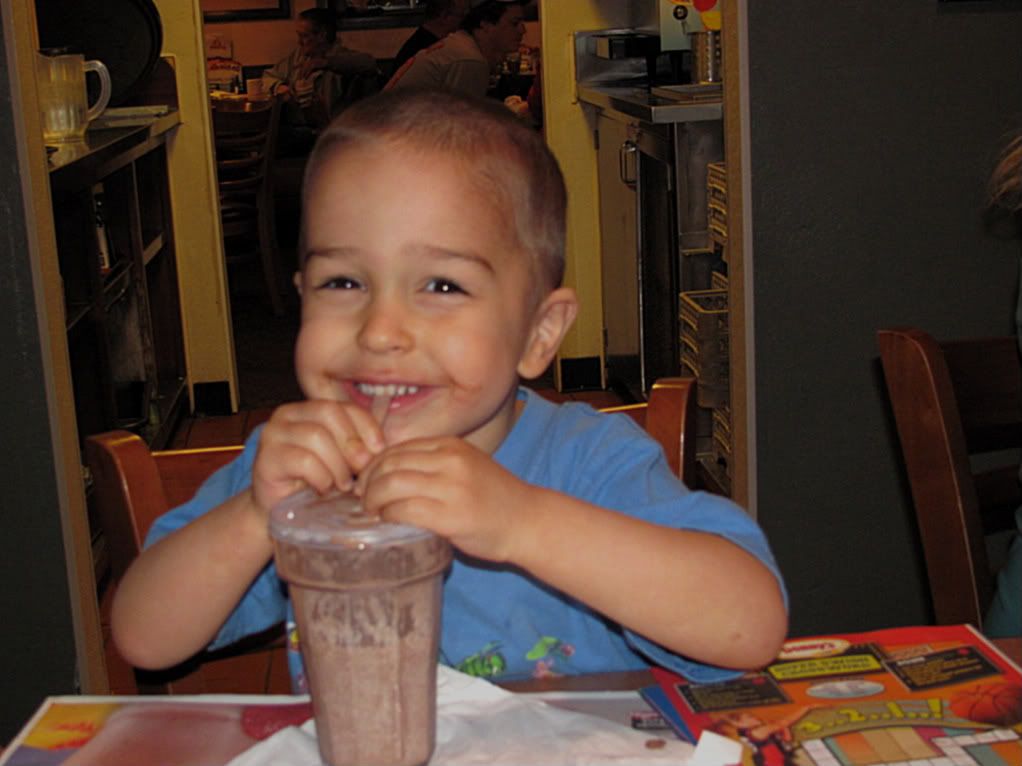 Oh, and someone let Leanna try a bite of ice-cream. What?!
You say that looks like MY hand in the photo? Please!! ;)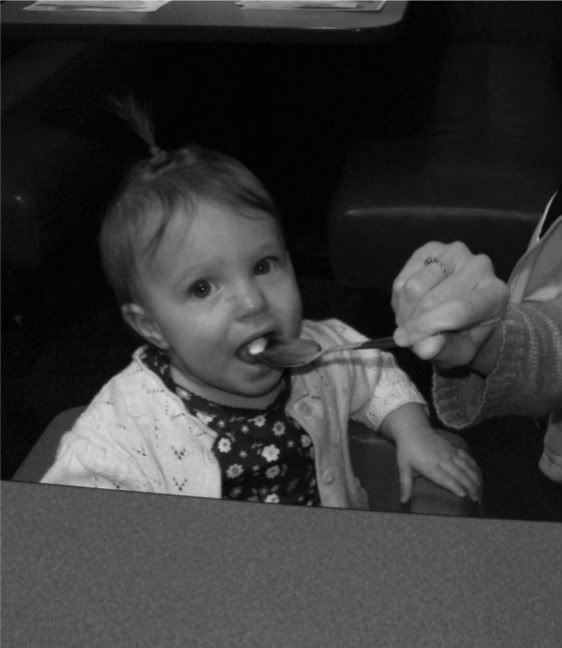 And just so you don't think our whole day revolved around dessert,
here was our lunch. Cosette mixed up the incredible tuna salad on the top.
Here
is the general recipe we used.