Well, and anyone else who wants to enjoy them :)
My four beautiful children on Easter---before church! They didn't look this nice and neat for very long :) Both girls were wearing dresses that my Mama made for me when I was a little girl---made my Easter!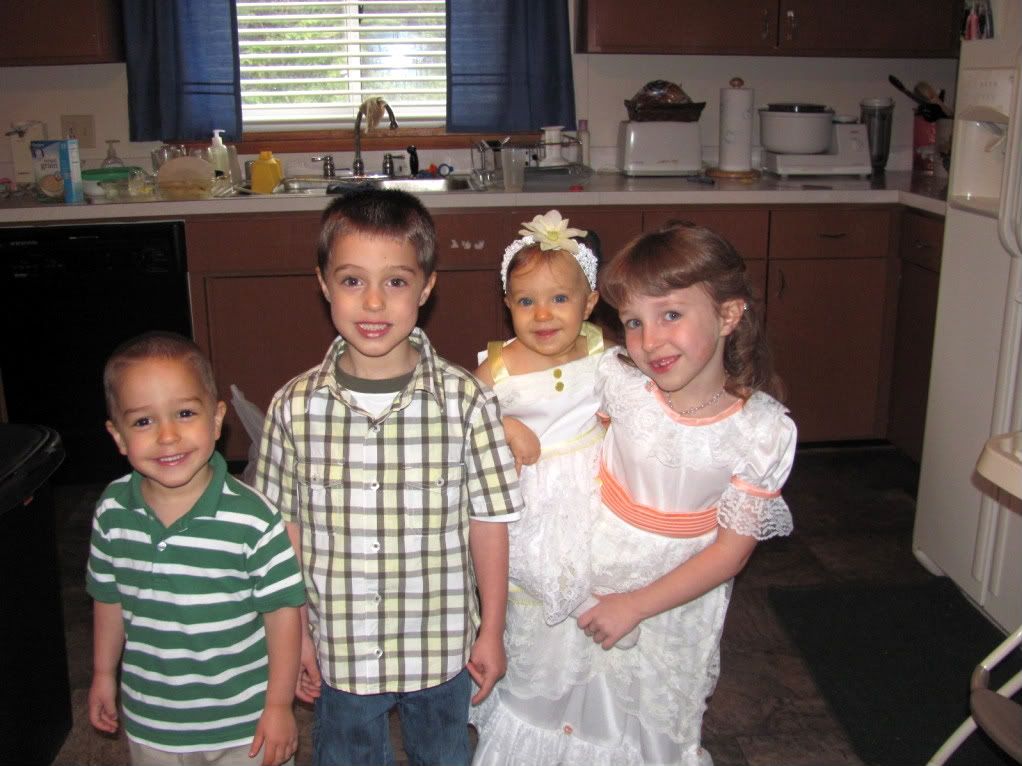 Isn't she just the definition of 'sweet'? :)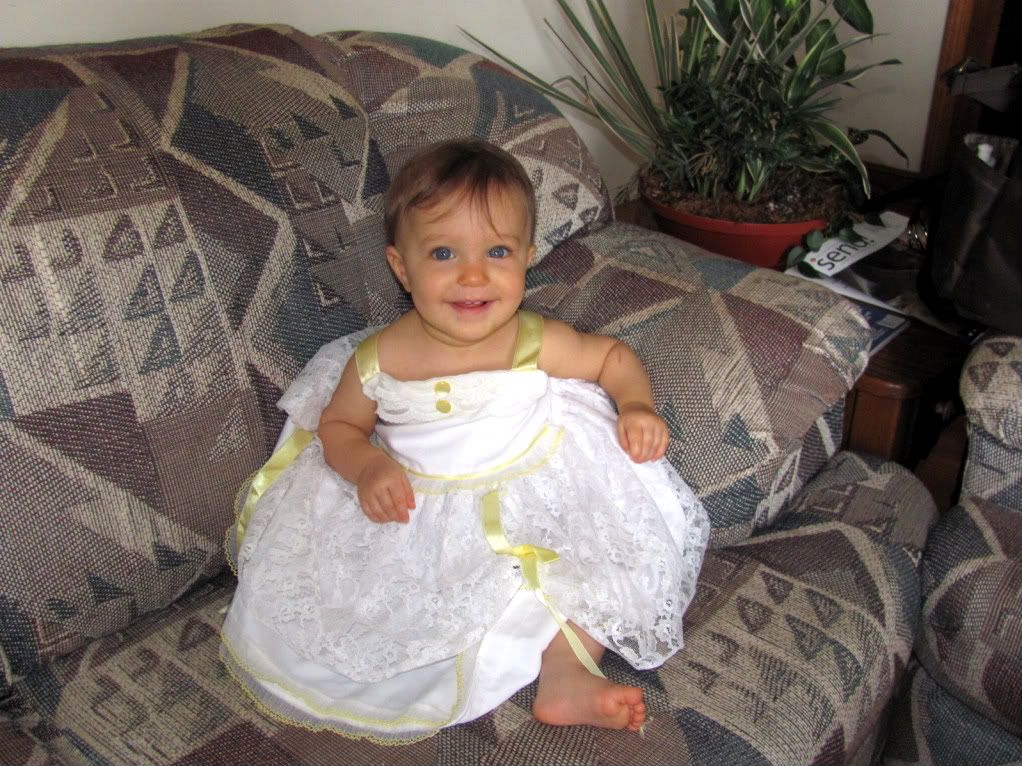 Noah completely feel asleep this afternoon in Grandma's chair, all worn out from the festivities-- so precious!
One very blue egg, please.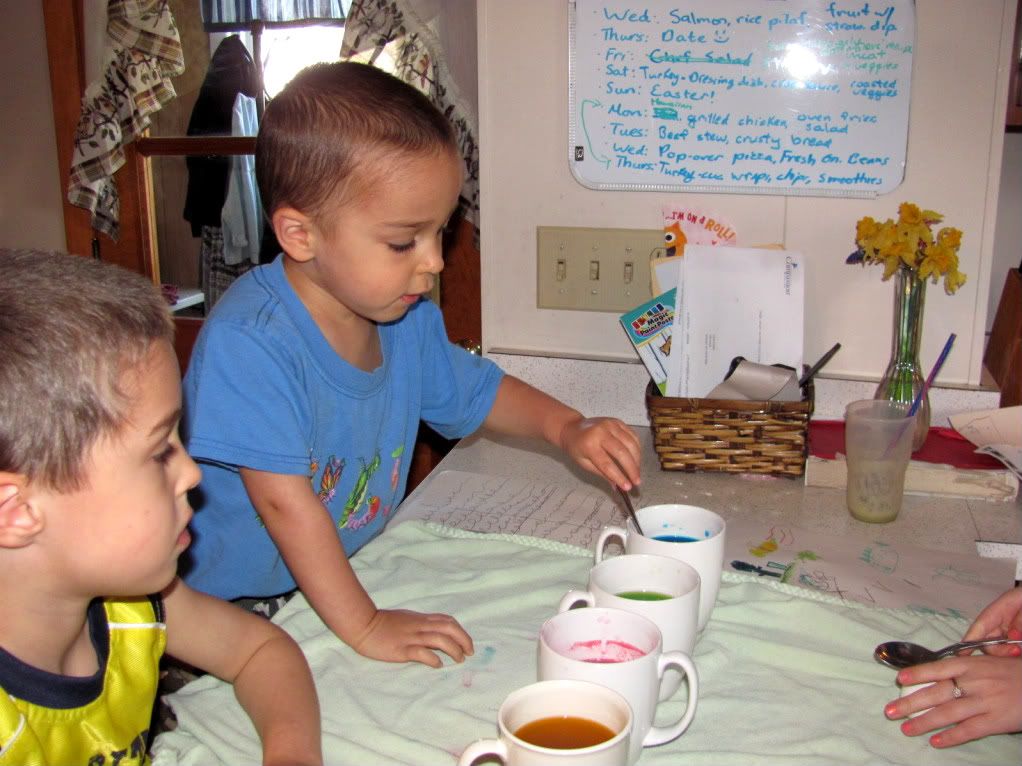 Eli said "Take a picture of me being goofy, Mommy. So I did :)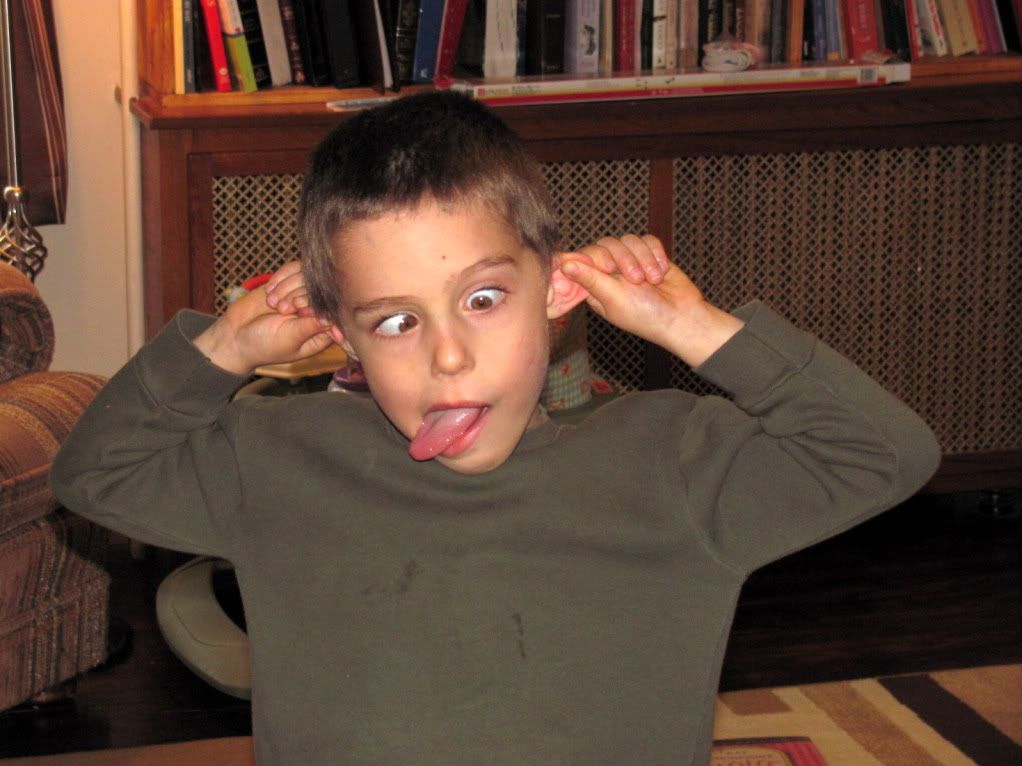 My little lady, enjoying her first Easter basket.