When I was trying to think of a name for this post, I kept coming back to "A little bit of this....A little bit of that....A pot, a pan, a broom, a hat" Hehe, now you'll be singing Fiddler on the Roof for the next week. You're welcome :)
This is what I like to call a 'hodge-podge' post. Lots of stuff, which doesn't necessarily all fit together :) First off...
My Dad's cousin was in visiting from California, so the ladies of the family got together for dinner at Bob Evans. Can someone please say "English Toffee Cappuccino"? Oh yes, worth every single calorie and bit of caffeine!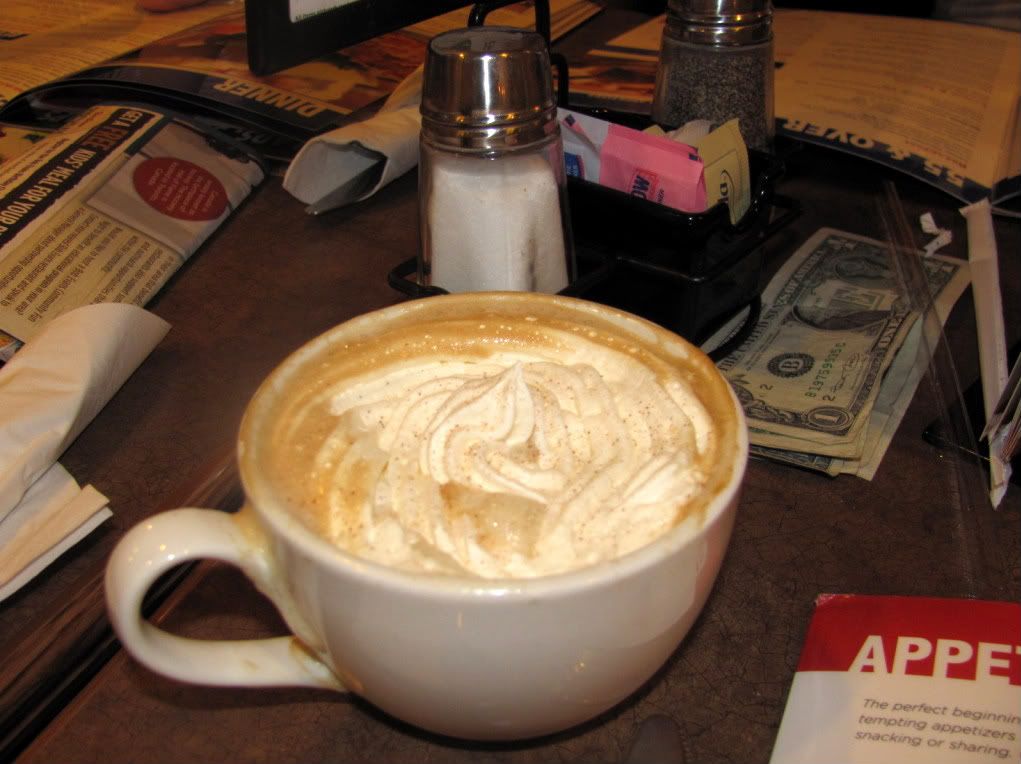 I snapped a quick picture of my Grandma and Cosette. It's fast becoming one of my favorites.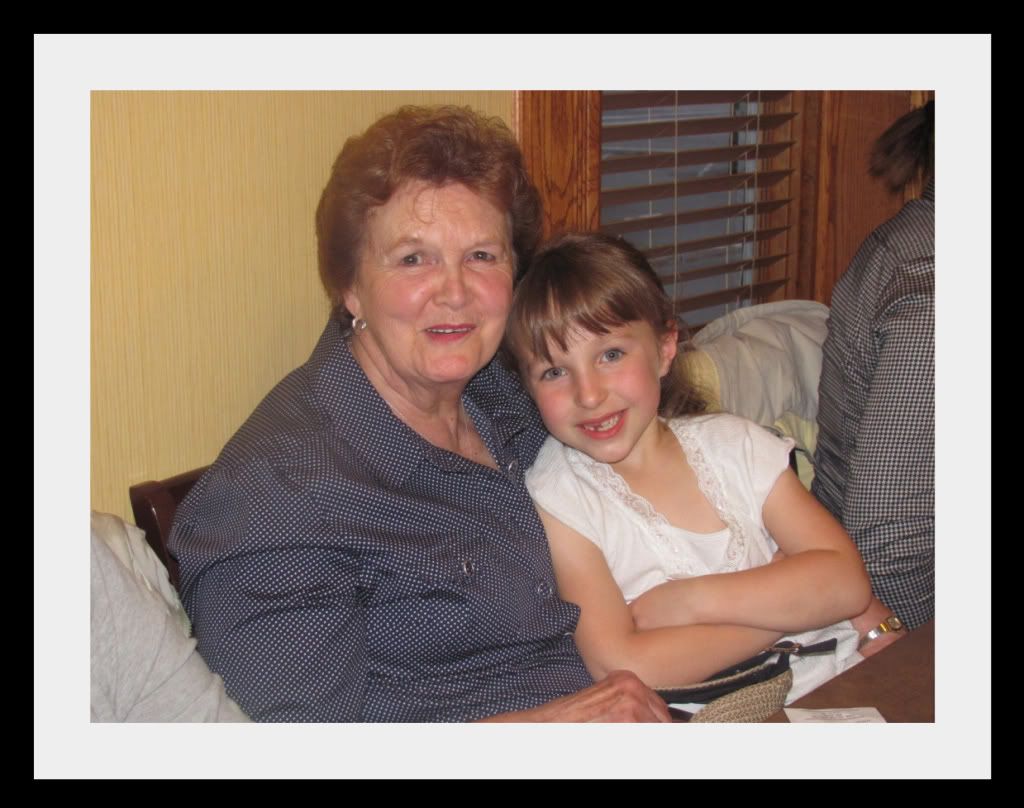 Here's what my Leanna Rose has been up to lately: loving baby dolls and just being her cute self---even with food all over her face!
Here's a quick video of Leanna loving her baby and learning how to walk with Cosette :)